Here's everything about Funimation being safe to use:
Funimation is one of the best-known, longest-standing animation streaming sites for English users.
It has long been considered a safe resource, and it is currently owned by Sony.
If you think of Sony as a safe brand, you can extend that to Funimation.
If not, Funimation is still one of the safest ways to stream anime.
So if you want to learn all about how safe it is to use Funimation, then this article is for you.
Keep reading!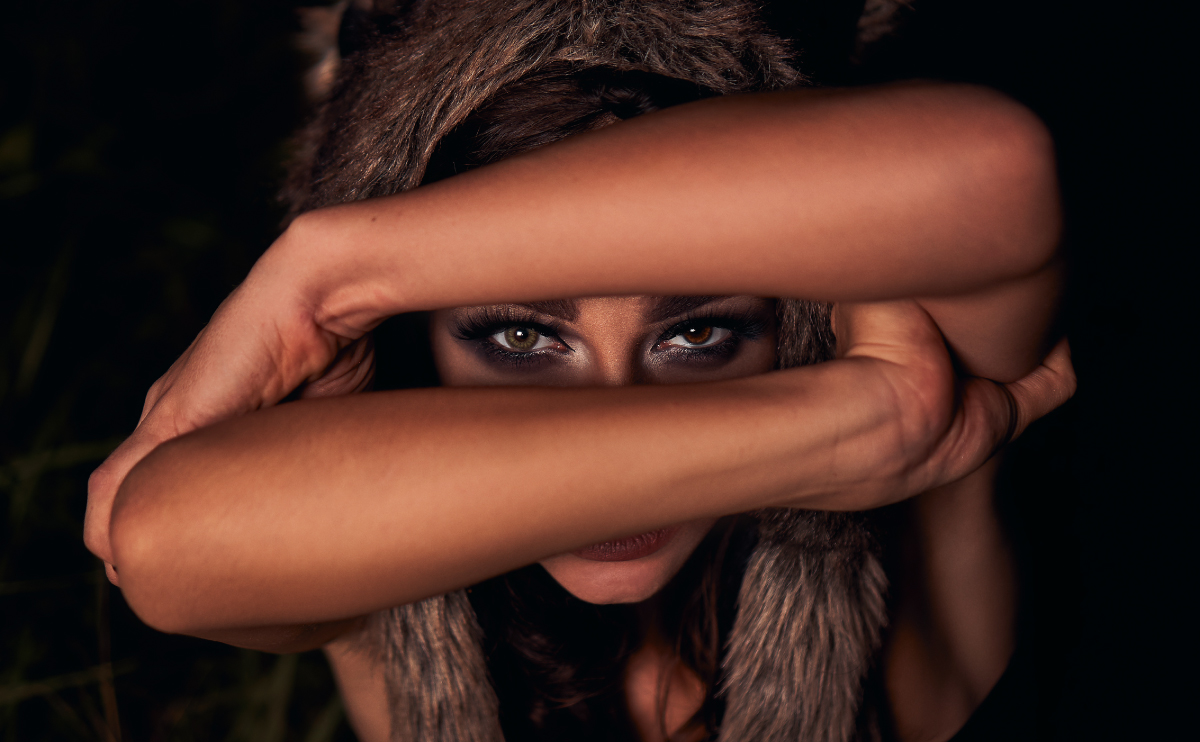 What Is Funimation?
Funimation is one of the biggest names in Anime streaming.
If you have ever watched English streams (whether subbed or dubbed), then there's a good chance you have seen the Funimation logo or cinematic at some point.
They've been in the business a long time, and they have worked hard to garner a positive reputation.
One thing you should understand about Funimation is that it is owned by Sony.
This has been the case since 2017, and it was a bit of a complicated bit of mergers to get to the current state.
Under the Sony anime-streaming umbrella, Funimation, Aniplex, AnimeLab, and Crunchyroll have all had services and elements combined.
Despite those mergers, Funimation is still a distinct entity within the group, and you can still have the same old Funimation experience with the same accounts and sites, and apps you used before.
To keep things simple, Funimation is a place where you can stream a wide selection of anime shows and movies.
You can do it in your browser, or you can download apps for your specific device.
How Do You Use Funimation? (3 Ways)
If you want to watch anime on Funimation, then you have a few ways to go about it.
You can stream free content without an account. You can create a free account.
You can also join a paid subscription service that unlocks additional content and other perks when using the site and/or apps.
#1 Creating an Account
If you want to create an account, you can do so on the Funimation website or any of the apps.
In order to create the account, you will have to provide an email address and a password.
At this stage, no vulnerable personal information is necessary.
If you stick with a free account, you will see ads when you play anime, but this is the end of the process.
You can also look into the ad-free experience.
If you want to ditch the ads, you will have to make a choice.
Currently, Funimation offers three paid subscription tiers.
Special offers come and go that allow you to use an account for free, but they are usually temporary.
So, regardless of what you choose, they're going to ask for financial information.
At this point, you are providing both personal and financial information to the website.
We'll go over how that impacts security later. But, it's part of the account process.
Your subscription will bill automatically, and in that respect, it's like any other online service you have probably used.
#2 Downloading the App
If you go with the mobile app, the experience is similar.
When you first launch the app, it will prompt you to make an account.
You can't skip this and watch anime.
The app will require that you create an account.
But, as you already saw, you can choose from a number of different options.
There are two different paid tiers and the ad-supported free tier.
You can use any of these options to watch anime on the app; it's entirely up to you.
Once you are signed in, you can browse anime as much as you want.
There are no limitations on how much you can watch. You're good to go.
#3 Playing Anime
When it comes to actually watching anime, you can browse the site or app for any show you want to watch.
Click or tap on that show, and it will start playing.
It's pretty easy to use.
Funimation provides streaming; you can see the show right there on your device.
It's worth noting that the mobile and browser experiences are a little different.
You can watch anime in the browser version without an account.
If you use a mobile app, you will have to create an account, but both paid and free versions are available.
What Makes It Safe? (5 Things)
Funimation is largely considered to be a safe site.
Why?
Well, that's a matter of several factors, including brand reputation and how the streaming platform actually works.
You'll see all of the major points below.
#1 Sony Merger
Many considered Funimation safe before the merger.
That is because Funimation took a strong, reliable approach to providing safe anime streaming to users.
Since the merger, the concept of safety has remained.
Funimation is one of the most trusted English sites for streaming anime.
It's been around for decades, and it has a reputation for providing a safe, reliable, quality experience for users.
Funimation does a few things that work in your favor in terms of safety.
They legally license all of the anime that they make available, so you don't have to worry about lawsuits or legal penalties.
They provide age restrictions to help protect minors from inappropriate content.
They carefully curate the experience (especially the ad experience) to avoid any risk of malicious software or seeing things you just don't want to see.
Also, they process finances the same as any other respectable site on the internet.
We can go a little deeper into each of these topics to show exactly how Funimation is protecting users.
#2 Legal Licensing
This is arguably the best protection provided by Funimation.
There are a few well-known sites that legally license all of the content that they host.
Funimation is one of the few that allows you to access the content for free.
Because the free experience is supported by ads, Funimation generates revenue for all content that they provide.
That allows them to legally license the content and ultimately pay content creators for their work.
This does two things.
Most importantly, it protects you from any legal issues.
You can watch as much anime on Funimation as you want, and you are not breaking any laws (unless you are using a VPN to watch it in a region that doesn't allow such streaming).
Second, this licensing ensures that content creators get paid.
That allows them to continue making content, and as a fan, it protects your continued access to viewing anime that you enjoy.
#3 Age Restrictions
Funimation has built-in age restriction features that are designed to protect minors from mature content.
While these features are not foolproof, they at least make it harder for kids to see things their guardians don't think they should see.
If you try to load age-restricted content, it will give you a warning, and you will have to provide information that suggests you are old enough to view the content.
Parents can combine this with parental control tools, and that can make it fairly difficult for kids to get into restricted content.
#4 Curation
Curation is another way that Funimation works hard to protect users.
This can be broken into three parts:
Let's start with ads.
If you stick with free content, you will see ads.
Unlike other free sites, Funimation carefully curates its ads.
You don't have to worry about malware or other nasty surprises hiding within the ads.
Instead, this is closer to the ad experience you would have watching cable TV.
As for anime, Funimation curates and labels the anime library.
This makes it easy for users to browse and find the kinds of things they want to see.
So, if you're not interested in some of the more graphic or explicit content available, you can see the tags and avoid it outright.
Lastly, Funimation protects users from user-generated content.
For many years, Funimation had forums where fans could discuss anime.
As you can imagine, inappropriate content showed up in those forums.
Eventually, Funimation completely dismantled the forums, so there is no longer any user-generated content that can create problems.
#5 Financial Protection
Here's the last major concern for most users.
If you give Funimation your financial information, how are you protected?
Funimation uses standard encryption protocols that make it very difficult for hackers or other troublemakers to steal financial information.
They're protecting you the same way as other websites and services.
On top of that, Funimation has a strict data policy, and the protection of your financial information is taken into account.
Generally speaking, you aren't going to find streaming platforms that are notably more secure than Funimation.
It's a legitimate business, and it takes care to protect this kind of information.
Let's put this in even clearer terms.
Funimation is owned by Sony.
Sony literally uses the same policies and protocols with Funimation as they do other web services.
If other Sony services are safe enough for you, then Funimation is too.
What Risks Still Exist With Funimation?
We've covered the primary risks, but there are lesser risks that are still worth considering.
Does Funimation track your location?
No.
But, do they track other things?
Actually, they do.
The site and apps do generate data, and that data is stored and cataloged.
So, it's important to see how the data is managed to better understand the full scope of your safety when using this anime streaming service.
Tracking and Data
Outside of financial info, your use of Funimation services and tools generates data.
A lot of people and groups are interested in big data, and Funimation might share your user data with them.
You can review the Funimation privacy policy to see exactly what is and isn't available.
Or, you can see the short answer here.
Funimation does share data, but they anonymize it first.
So, your identity should not be at risk.
But, if you dislike having your user data shared, then you might not consider Funimation to be safe.