Tech With Tech is a comprehensive online resource for all things tech. The site provides information and advice on a wide range of tech topics, including electronics, software, the internet, and cybersecurity. Under the editorial direction of Theresa McDonough, Tech With Tech aims to empower its readers with the knowledge and tools they need to navigate the fast-paced world of technology.Tech With Tech offers repair information for a variety of electronic devices, including phones, computers, and tablets. Tech With Tech is committed to promoting the right to repair by giving consumers greater access to repair information and tools. The company supports legislation that gives consumers the legal right to repair and modify the products they own and has been actively involved in the Right to Repair movement for many years.
Theresa McDonough, is a mom, wife, and a successful entrepreneur with experience in both the tech and real estate industries, has become a leading voice in the Right to Repair movement. Born and raised in Vermont, Ms. McDonough obtained a Bachelor's degree in Science and Health Information Technology before embarking on a career as a serial entrepreneur.
In 2013, while working with her husband on their audio recording business, Ms.McDonough was approached by a colleague to help start a cell phone and computer repair shop. This experience led her to open her own store in Middlebury Vermont. The shop has since become a popular destination for customers seeking hardware and software repairs from across the state.
Ms.McDonough's involvement in the right-to-repair movement began in 2018 when Vermont Public Interest Research Group (VPIRG), a nonprofit, reached out to her to ask for her support in Montpelier. She testified at the state house and was interviewed by Vermont Public Radio about the importance of Right-to-Repair.
Her testimony caught the attention of the US Federal Trade Commission (FTC), which invited her to testify at their "Nixing the Fix" workshop in Washington, DC in July 2019. Following her testimony, CBS Sunday Morning interviewed her, and an episode aired on October 11, 2020, discussing the Right to Repair movement and Apple's independent repair program. Ms. McDonough's expertise and knowledge played a significant role in Apple's decision to release the program.
With her passion for tech and desire to help others troubleshoot their devices, Ms. McDonough has taken on the role of sharing her knowledge and experience on her blog. Through her business, Tech Medic, and her involvement in the right-to-repair movement, she has become a respected voice in the tech community. She advocates for consumer choice and promotes competition in the repair industry, and her accomplishments have made her a notable figure in the Right to Repair movement.
If you are interested in learning more about Theresa's other work please check out Easycookinsolutions.com where she shares her favorite recipes from her travels around the world and answers some common cooking questions.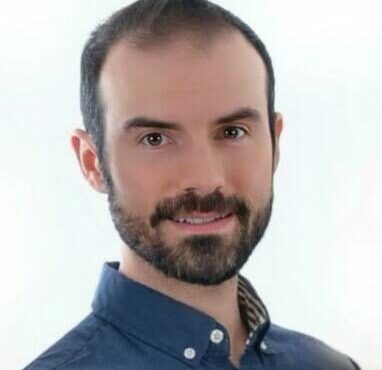 Yukio McDonough is the co-founder of TechWithTech, the cutting-edge tech blog dedicated to empowering people with the knowledge they need to better their lives through technology. Yukio studied Management at Purchase College, where he also developed a passion for audio engineering and media production.
Upon graduating, Yukio turned his love for sound and technology into a successful business by opening his own recording studio in Burlington, VT. There, he shared his expertise by teaching the art of production to local students and partnering with the Recording Connection School as an adjunct professor.
Yukio has also worked as an engineer for local CBS and PBS TV stations. Always pushing the limits of multi-tasking, while running a studio and working in TV, Yukio harnessed his entrepreneurial spirit and launched Tech Medic with his wife Theresa, a tech repair and IT business. Over time, Tech Medic grew into a thriving enterprise, allowing him to dedicate himself full-time to entrepreneurship. This success led him to build a real estate company providing affordable housing units to Vermonters.
Today, Yukio's main focus is on growing TechWithTech into the leading source of information and advice for those looking to effectively use technology to improve their lives. With his diverse background in management, audio engineering, and business development, Yukio is committed to sharing practical, reliable, and easy-to-understand tips on the latest tech trends, products, and services. Join Yukio on this journey as we explore the ever-evolving world of technology and unlock its potential to enhance our daily lives.
If you are interested in learning more about Yukio's other work please check out Grownupproblems.com where he shares parenting advice and topics he has learned from his time mentoring and teaching.