Here's everything about Telegram being safe for downloads:
Telegram is hands down one of the safest apps on the internet for communicating and sharing files.
While nothing can ever offer perfect protection in all ways, Telegram downloads are much safer than average, when compared to the internet at large.
The company takes safety and privacy to a whole new level.
So if you want to learn all about how safe it is exactly to download from Telegram, then this article is for you.
Let's get started!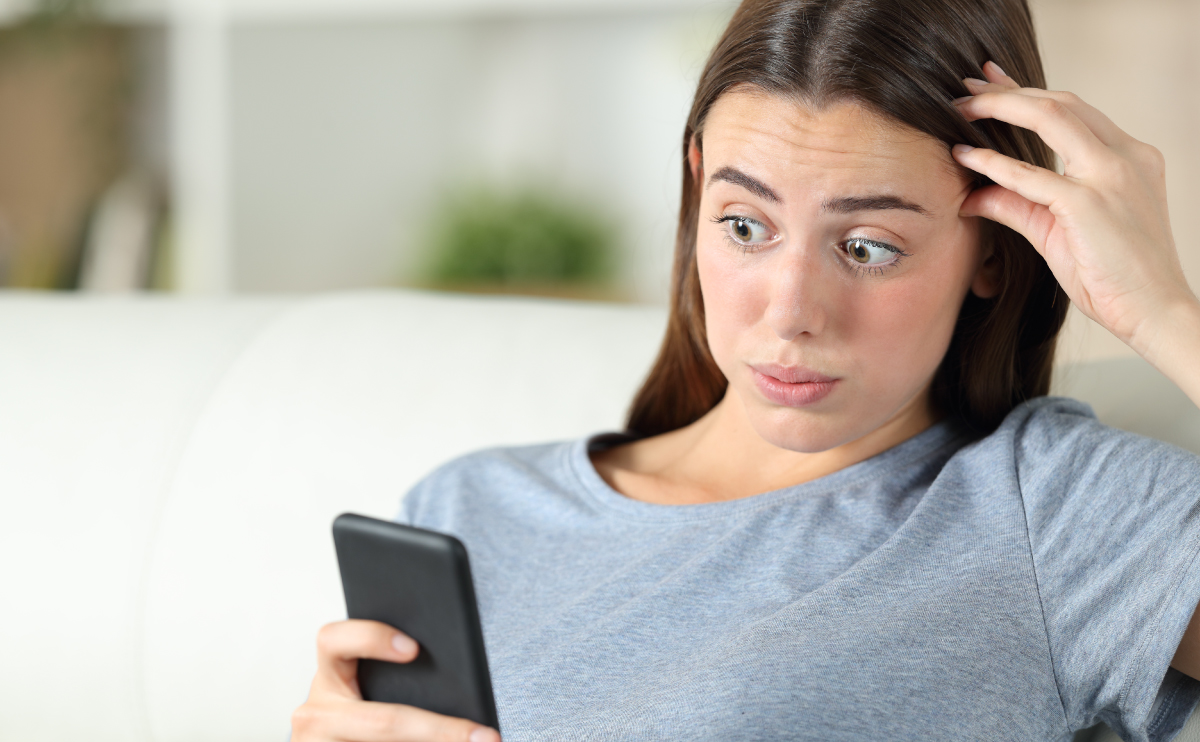 What Is Telegram?
While the app has exploded in popularity, there are still plenty who are unfamiliar with it.
So, let's start this conversation by covering the essentials.
Telegram is a messaging app.
It is available for Android, iOS, Windows, macOS, and Linux.
The point of the app is that it allows users to converse with each other instantly.
It provides instant text messaging, voice calls, and video calls.
Users can also share files with downloads.
Additionally, Telegram offers one-to-many messaging, much like social media.
This is where users can follow an individual, and that individual can send mass messages to all followers.
In other words, Telegram is like a lot of other communications platforms.
What makes Telegram different is the commitment to privacy, which we'll discuss in full detail later.
How Do Downloads Work on Telegram?
The original question was about downloads.
Since Telegram is a messaging app, how do you download things?
The app has built-in tools for sharing files.
So, if you want to send, say a picture, to a friend.
You can send it by tapping the three dots at the top right of the screen, selecting "files," picking what you want to send and tapping the "send" button.
If you are in a one-to-many group, you can make a file shareable with the whole group, allowing large numbers of people to access it.
It's pretty easy from a user perspective.
From a platform perspective, files shared in this way are uploaded to Telegram servers.
Those files are encrypted.
They can then be downloaded by users where they are sent as encrypted data.
Ultimately, this process allows for two things.
First, Telegram can put shared files through basic malware screening, even without looking at the files directly.
Second, the files are protected from prying eyes through encryption practices.
So, in a general sense, downloading on Telegram is safe.
What Are Safety Risks With Telegram Downloads? (2 Risks)
Still, anytime you download something from the internet, there are risks associated with the action.
Telegram works to protect users from the most overt forms of harm, but there are problems that get around these protective measures.
Here are a couple of things to look out for if you are downloading files on Telegram.
#1 Third-Party Links
This is probably the largest risk.
Another user doesn't have to upload files in order to share them on the app.
Instead, they can send you a download link as a message.
This could take you to file-sharing resources like Dropbox, GitHub, or any number of other options.
Here's the problem.
If you take a link to get to a download, you are navigating away from the Telegram app.
The built-in protections don't work when you go to different websites.
Now, following a download link isn't necessarily going to cause problems.
If someone you know sends you a link, it's probably going to be just fine.
But, if you follow a link sent by a stranger, the risks grow fairly rapidly.
That link could have malware in it or be tied to some type of scam.
When you leave the protection of the app, you're taking a gamble, so make sure you take that gamble knowingly.
#2 Copyright Infringement
The other risk with Telegram is that you might download something that is in violation of copyright laws.
Telegram has robust privacy protections, and because of that, many users have turned to the app to share things they aren't really allowed to share.
Telegram has some measures in place to deal with copyright infringement, but whenever those measures conflict with privacy protection, Telegram errs on the side of privacy.
So, if you go looking, you can very likely find copyright-protected material available for download.
Here's why that is risky.
If you download such things, you are technically violating copyright laws.
If you are caught, you could be subjected to fines and other legal ramifications.
In short, you're taking a risk.
How Does Telegram Protect Users? (4 Ways)
Telegram clearly has some risks, and yet the original answer was that downloads are very safe.
Why?
Is Telegram doing things differently from other messaging apps?
In short, yes.
Telegram has a distinct philosophy among tech companies, and because of that, the app protects users in a number of ways.
Some of those ways, like encrypting messages, are fairly standard.
Others demonstrate how Telegram is doing more for users than most of the competition.
#1 Privacy Policy
This, more than anything else, is what separates Telegram from other messaging apps and the tech world at large.
Telegram is deeply invested in protecting user privacy, and that shows up in a number of ways.
We've already looked at data encryption.
Every message on Telegram is encrypted to prevent third parties from seeing personal data or snooping on conversations.
But, that's actually normal for these kinds of apps.
Telegram takes it a step further.
The app doesn't create or collect user data for ad targeting.
Some statistics are kept in order to quality test the services, but Telegram doesn't sell or share their data at all.
This is not normal for a tech company.
Telegram also doesn't view communications.
All chats and group messages are private, and Telegram is built so that multiple encryption keys are needed from various servers around the world in order to view stored messaging data.
This makes it very difficult for Telegram to even try to read data, and it helps protect Telegram from information requests made by the authorities.
If a government wanted to see data on Telegram servers, they would have to get encryption keys from locations in different countries around the world.
Telegram specifically puts servers in locations with conflicting rules on information requests.
Because of this, such a request would only be approved if the various countries all agreed on the request.
It's a major obstacle, and it's part of why Telegram is able to brag about its information-sharing record.
To date, the company has never disclosed a single byte of user data to a third party.
This includes other tech companies and governments around the world.
It's a level of privacy protection that is hard to find on the internet.
#2 Copyright Strikes
Telegram also makes it easy for copyright holders to make formal requests for the removal of content.
If content sharing is in violation of a copyright, then Telegram will pull it down.
The app is very compliant in this way.
But, wait a minute.
You just read that Telegram doesn't look at messages or files. How could they know if data is copyrighted?
Telegram doesn't reveal private messages or data.
There are also resources on the app that are public.
So, if you made a video and had a copyright for it, then saw your video in a public place on Telegram, you could request to have it taken down.
Telegram would grant your request.
When it comes to public content, you can find it in three places:
If any of these resources get a copyright strike, Telegram responds accordingly.
So, in this way, Telegram protects users from unwittingly participating in public acts of privacy.
#3 Malicious Software
As for malicious software, we've already briefly touched on that.
Telegram uses malware detection on files when they are uploaded.
This doesn't require anyone at the company to read messages or investigate files.
The entire process is automated, and it never prevents data from being encrypted.
Mostly, it's a security layer that makes it difficult for users to share malware on the app.
Security is a major concern for Telegram developers, and this helps the company live up to its commitments.
#4 Secret Chats and Self-Destructing Messages
This is where Telegram is way above the cut.
On the app, you can use secret chats and self-destructing messages.
Let's talk about what these mean separately.
First, there are secret chats.
From a user perspective, they're a lot like regular chats.
You can choose the "secret chat" option, but after you do, the communication is going to look pretty normal.
On the back-end (what is happening behind the scenes technology-wise), this institutes an important change.
Typically, encryption on Telegram works in two phases.
First, data sent from a user to the server is encrypted before being stored on the server.
Then, when that data is sent to its recipient(s), the data is encrypted for that half of the communication.
Splitting encryption into two parts like this makes simultaneous messaging faster, and Telegram defaults to this method so that messages sync across your devices better.
When you use secret chats, you invoke what is called end-to-end encryption.
This cuts out the middle step, so the entire message is encrypted before your device sends it, and it is only ever decrypted when it gets to the final user.
This makes it so that Telegram servers cannot instantly sync the message across devices.
It also makes the message substantially more secure, hence the name of secret chat.
It's very difficult for prying eyes to intercept a secret chat.
As for self-destructing messages, those are exactly what you might imagine.
With this feature, you set a timer.
Then, you can send a message.
After the recipient views the message, the timer starts.
When time runs out, the message is deleted from all devices and the Telegram servers.