Here's how much data Xbox uses:
Generally, games shouldn't use up more than 300 MB per hour, and that's on the heavy side.
As a tie-in, Xbox Live isn't that important if you don't download anything from it.
However, downloading and updating games can quickly take up your data package.
For example, Call of Duty: Modern Warfare is about 200 GB.
If you want to learn all about how much data your Xbox uses and if it makes sense to use a hotspot, then this article is for you.
Keep reading!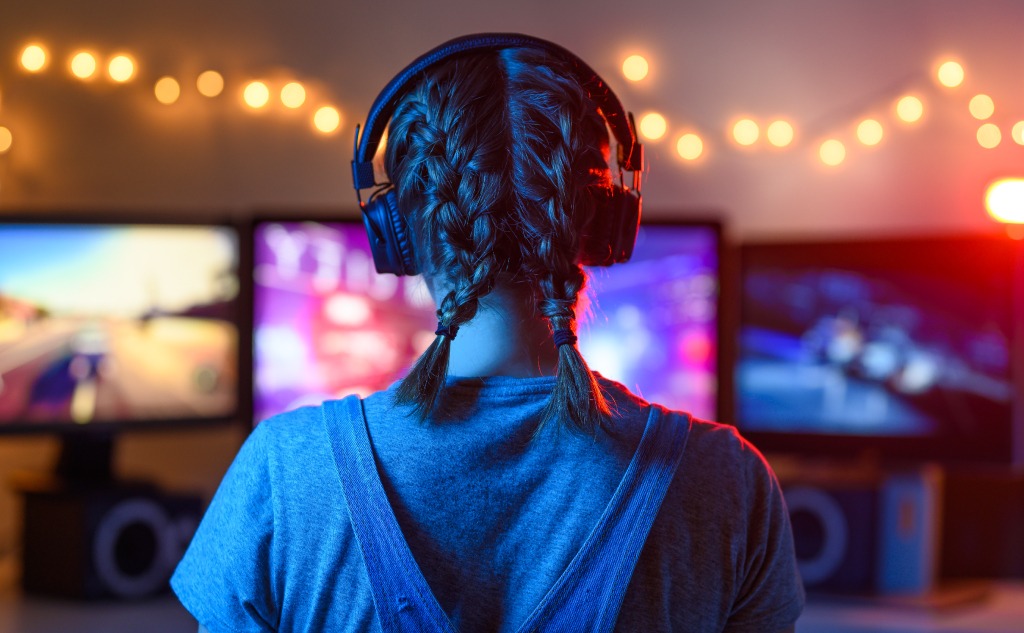 How Does Xbox Affect Your Data Usage?
Back in the day, we only mentioned data in gaming while thinking about our memory cards or how many CDs a game comes on.
Newer generations of consoles changed that and brought us things like online co-op multiplayer games you can download and, more recently, even streaming services.
No matter the upload or download speed, many people still have limits on their internet packages.
So it's important always to remember your console's bandwidth usage, so you don't end up with an unpleasant surprise in your mailbox at the end of the month.
Let's learn about Xbox's data usage and what you can do to keep your favorite console in check.
What Burns Your Data With an Xbox?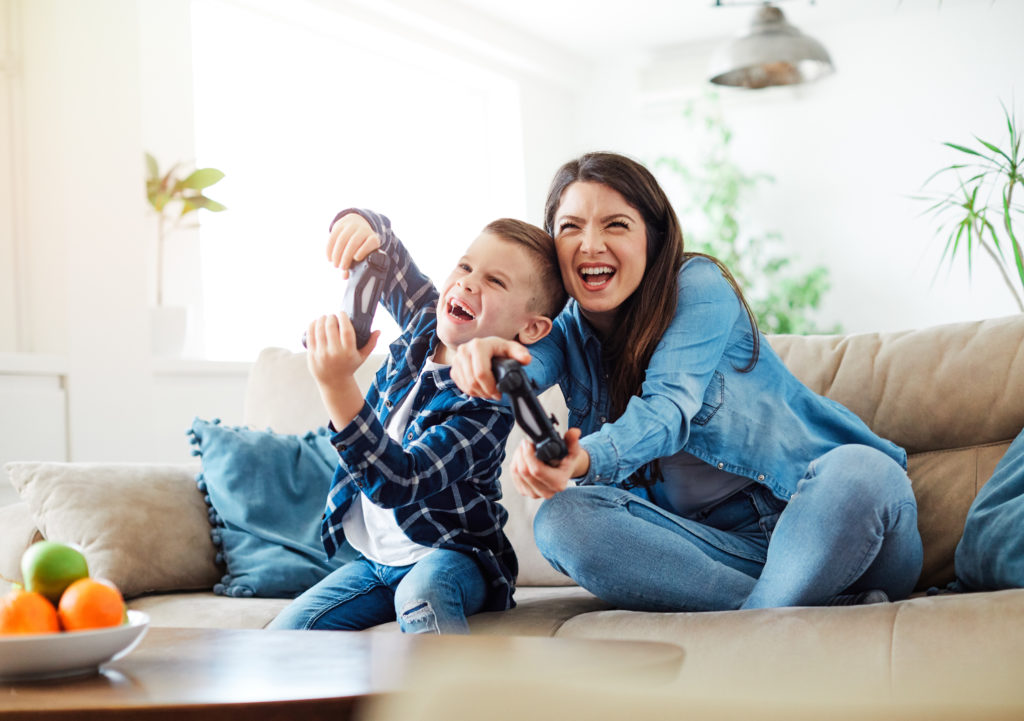 What kind of question is this anyway?
Games, of course!
But there are multiple things that you should keep an eye out for if you want to save some data.
Most efficiently, we can split them into game-related spending and app/services data usage.
Firstly, the majority of data relates to your games library and the way you play.
Whether you get an Xbox Series X or have some of the previous generations, it's safe to say that downloading from the Microsoft store and updating games uses up the most data.
Especially with current-gen AAA games, even a single title can use up a significant portion of your monthly allocated data.
Another portion of that is, of course, gaming itself.
With many game options online (and not just the multiplayer ones), some data is used basically every time a kid shoots you in Black Ops–Cold War.
Xbox Live, Microsoft's all-in-one app for multiplayer gaming and everything in between, also uses its share of data.
Even though most users get the console for gaming only (or for their kids) and use their computers for everything else, Xbox provides you with plenty of apps for your entertainment.
Whether it's video and movie streaming such as Netflix or HBO, music streaming like Spotify and SoundCloud, or leading communication apps including Skype and Discord, Xbox has it all, and all of it uses its share of data.
How to Keep Your Xbox Data Usage in Check?
If you want to get the overall picture, a detailed breakdown of bandwidth is available within your Xbox's settings.
This may vary a bit based on the version, but usually, you can find it by:
Going to your Settings app
Navigating to the Network tab
Accessing network settings
Clicking Bandwidth usage on the right side of your screen
This should show your Xbox's data usage on the screen, split hourly for the last day, along with a monthly usage breakdown.
It gives you an overview of your data spent and its relation to your package cap.
Even though it's useful to know how to track this regularly not to over-step, a better approach is to know your biggest spenders in advance so you can plan properly and not blast through 900 GB in the first week of the month.
How Much Data Does an Xbox Use?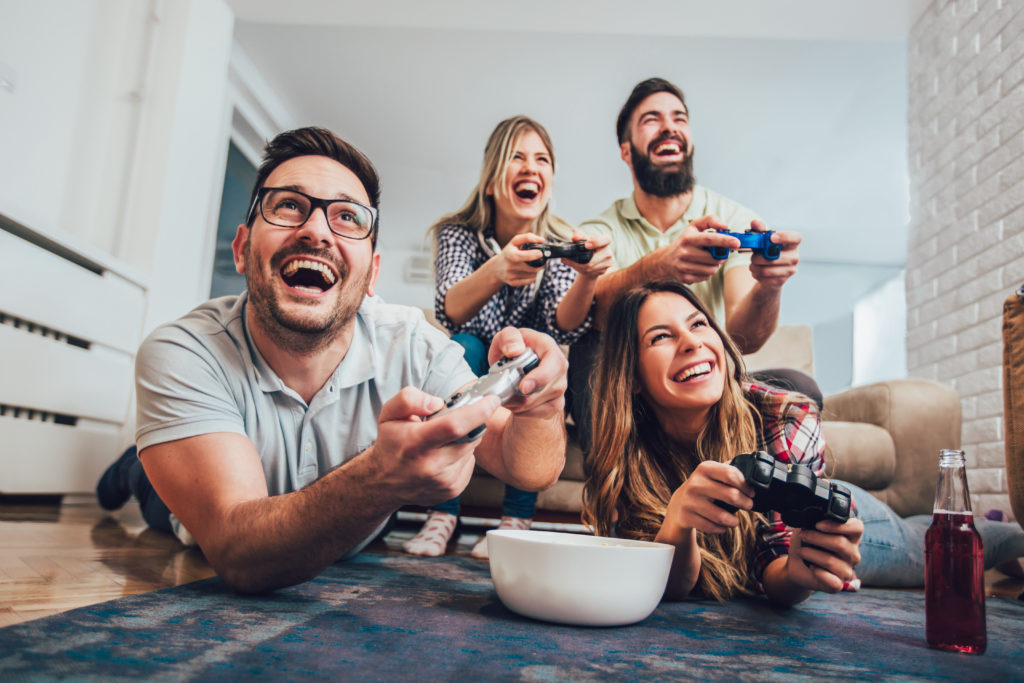 As we already mentioned, downloading games and updating them can quickly amount to your full data package.
This can happen, especially when you just get a new console and you're eager to try out all the titles you've been excited about.
Keep in mind that some newer titles weigh over 100GB, reaching up to almost 300 GB with updates (we're looking at you, Call of Duty). 
Of course, many more are in the area between 50 GB and 100 GB, so plan on creating your library gradually if data is an issue for you.
Compared to creating a title base, actually playing the games isn't too taxing if you're not planning on taking a vacation soon and going on a game-playing marathon (we're not encouraging that, but we do understand).
Most of the titles shouldn't use up more than 300 MB per hour, and that's on the heavier side. 
A lot of games found in the library should only be around 100 MB hourly.
As a tie-in, the Xbox Live service is really not a concern if you're not using it to download anything.
You're good to go with just a couple of MB.
It may come as a surprise, but streaming apps and services can eat up a lot more data than multiplayer gaming.
Music isn't too big of a problem, but listening to the biggest quality available can set you back up to 100+ MB hourly, which is around the same level of online gaming.
Something that demands more attention is video streaming.
Whether you prefer fun YouTube videos or serious thrillers, keep your eye on the video quality settings.
For example, Netflix's 4K streaming can go up to 7 GB per hour!
Even if you're using your streaming services with SD quality, that will still amount to around 1 GB hourly, so keep that in mind when you prepare to binge-watch the new show you're excited about.
What Are Games on the Heavier Side and on the Lighter Side of Data Consumption?
Even though the streaming can be quite taxing, we still have the number one reason for getting the Xbox–those sweet AAA exclusive titles.
No matter the genre, some titles fall in the must-have category.
Here are some of the most popular games at the moment that can eat through your data package in a matter of hours:
Call of Duty: Modern Warfare: about 200 GB
Microsoft Flight Simulator: 127 GB
NBA 2k21: 121 GB
Red Dead Redemption 2: 110 GB
Warhammer Vermintide 2: about 100 GB
If these aren't your style and you're on the lookout for some smaller games without the flashy graphics, take a look at some of these titles that are more data package friendly:
Riptide Gp2: about 0.13 GB
Crimsonland: about 0.2 GB
Bike Mayhem 2: about 0.21 GB
Badland: Game Of The Year Edition: about 0.25 GB
Bridge Constructor: about 0.29 GB