Here's everything about Instagram notifying your contacts when joining:
In some form or another, Instagram makes your profile and content available to your contacts when you join.
If given permission, Instagram will promote your account to anyone already in your contacts on your phone.
Even if you don't use that feature, your contacts can search for and find you on the app.
So if you want to learn all about Instagram's notifications, then this article is for you.
Let's jump right in!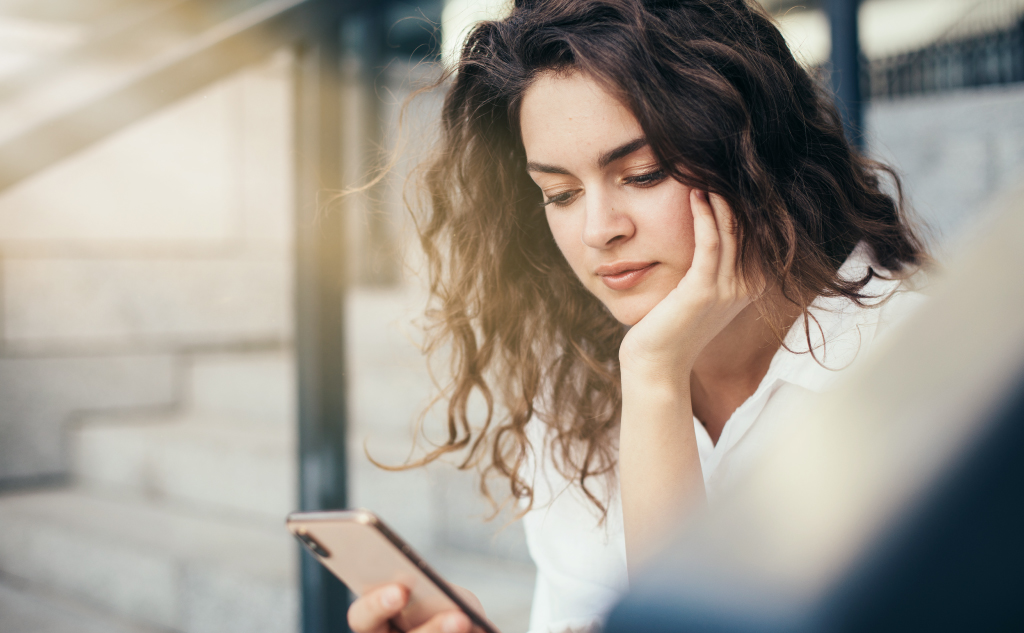 Do Your Contacts Get Notified When You Join Snapchat?
Before we get into details of Instagram notifications, do you actually know if your contacts are notified when you join Snapchat?
No notifications are sent to anyone when you create a Snapchat account and sign in for the first time.
However, if you add someone as a contact, they will be notified.
Moreover, Snapchat will offer to send mass notifications to your contacts if you choose.
Any contact selected will receive such a notification.
Learn all about Snapchat notifications here.
How Does Joining Instagram Work?
If Instagram is going to send out notifications when you join, it might help to look a little closer at that process.
Let's walk through it and not when and where notifications are a part of it and what you can do to control those notifications.
First off, Instagram is owned by Facebook.
You can link Facebook and Instagram accounts, and if you already have a Facebook account, you will see an option to "sign in with Facebook" when you join Instagram.
You can also have separate accounts.
Just keep in mind that the two will offer to link up if you use the same contact information for both of them.
That said, joining Instagram is much like any other social media. It will ask you to fill out your contact information.
When you go through the process, the app will also show you how it tries to connect with your existing contacts.
The account creation page even has the line "sign up to see photos and videos from your friends."
It's considered a selling point.
So, once you get through providing information to Instagram to create your account, it's going to ask you to verify your account.
This involves providing an email address and/or phone number.
Instagram will send a message, and you can follow a link in that message to verify that you received it. (You can skip this if you sign in with a verified Facebook account.)
After that, you will be walked through your profile.
There are many things you can do to customize your profile, and one of those is adding friends within the app.
You will be prompted to "connect contacts" and/or "find Facebook friends."
The latter option hinges on you connecting your Instagram and Facebook accounts together.
In either case, the Instagram app will go through all of your contacts on your phone (assuming you are using the app on a phone).
If you allow the app to help you get connected, you will give it access to your contacts lists.
Anyone on those lists will be able to see you on the Instagram app if they look for you.
Instagram might also promote your content so that they can find you more easily.
Let's get technical for a moment.
This will not necessarily send a notification to other users.
They might not see a red icon that draws their attention in that specific way, but Instagram's algorithms will promote you to people in your contacts lists.
So, they are much more likely to see you than any random stranger on the internet.
How Are Instagram Notifications Controlled?
So, in a way, Instagram offers to let people know that you have joined, but how does it work?
For the most part, it's a matter of promoting content.
Instagram can show your posts or profile in the feeds of your contacts (and even strangers).
The idea is that you organically pop up while they use the app. When they see you, they might try to follow you.
This initial setup is different from other notifications on the app.
For instance, if you like a post, the person who made it will receive a specific notification informing them (depending on their notification settings).
The same happens if you follow someone.
Generally, your specific interactions create notifications that are different from the organic presentation that was already discussed.
So, in different ways, Instagram does notify people as to your presence on the app.
Keep in mind that Instagram is a social media app that emphasizes connections.
You can go viral on Instagram and build a giant following.
That is because the software is designed to increase engagement and make it easier for users to find people and content that they like.
It's safe to say that if you create an Instagram account, one way or another, people can find you, and you have options to make it easier if you like.
But, you still have the ability to customize your experience and how your profile and posts are broadcast to others on the app.
How Do You Change How People See You on Instagram?
So, what we've covered at this point is that Instagram can inform people that you have joined, even if it's not necessarily in the format you would consider a "notification."
You can also deny that option when offered.
After you finish setting up your account, you have the freedom to change settings on your Instagram account at any point.
In order to navigate the settings, look for three bars in the upper right-hand corner of the app.
This brings you to the complete list of settings for the app.
When you tap on Settings, the first thing available is an option to "Follow and Invite Friends."
This is where you can directly invite people via text, WhatsApp, email, and other forms of connection that integrate well with the app.
In this same setting, you can automatically follow your contacts.
This second part is worth noting.
People you know can also automatically follow their own contacts, so any contact information that is linked to Instagram will enable them to find you on the app.
This can be your phone number, email address, Facebook account, or WhatsApp account (and Instagram has the potential to add more integration over time).
Suffice it to say that Instagram is not designed to promote extreme privacy.
Instead, it's trying very hard to generate more social connections.
Specific Privacy Controls on Instagram
But, while Instagram is always trying to build more connections, you do have settings that can remove you from some forms of access.
Namely, you can choose whether your account is public or private.
A public profile is great for business accounts, marketing accounts, and anyone who strives to be an influencer.
It's also great if you want to build up a large following for any other reason.
Public accounts are much easier to find on the app, and the Instagram algorithm has more freedom to promote public accounts.
If you want to be less accessible, you can choose a private account.
With a private account, only direct contacts will be able to see your content.
Everything is much more tightly controlled, but contacts still can find and follow you on the app.
If there is ever a follower who you want to deny access to your account and posts, then you can block that user.
Instagram even provides an option to block their new accounts.
If they create a new account with the same contact information as before, they will automatically be blocked by this feature.
What About Spam Accounts on Instagram?
Now you know everything about Instagram's notifications to your contacts when you join Instagram.
What about notifications to the spam account on Instagram, though? There are plenty.
And what is the purpose of those Instagram spam accounts at all?
You will see spam accounts on Instagram primarily because someone is trying to sell you something.
The more subtle approaches use spam accounts to try to drive traffic to certain content creators or content.
Ultimately, Instagram bots can do a lot of different things, which pushes spam.
Learn all about why spam accounts exist on Instagram here.