This is how to make a Wi-Fi hotspot with a USB Wi-Fi adapter.
Learn how to create a Wi-Fi hotspot with a USB Wi-Fi adapter and other options.
So if you want to know how to make a Wi-Fi hotspot with a USB Wi-Fi adapter, then this article is for you.
Let's jump right in!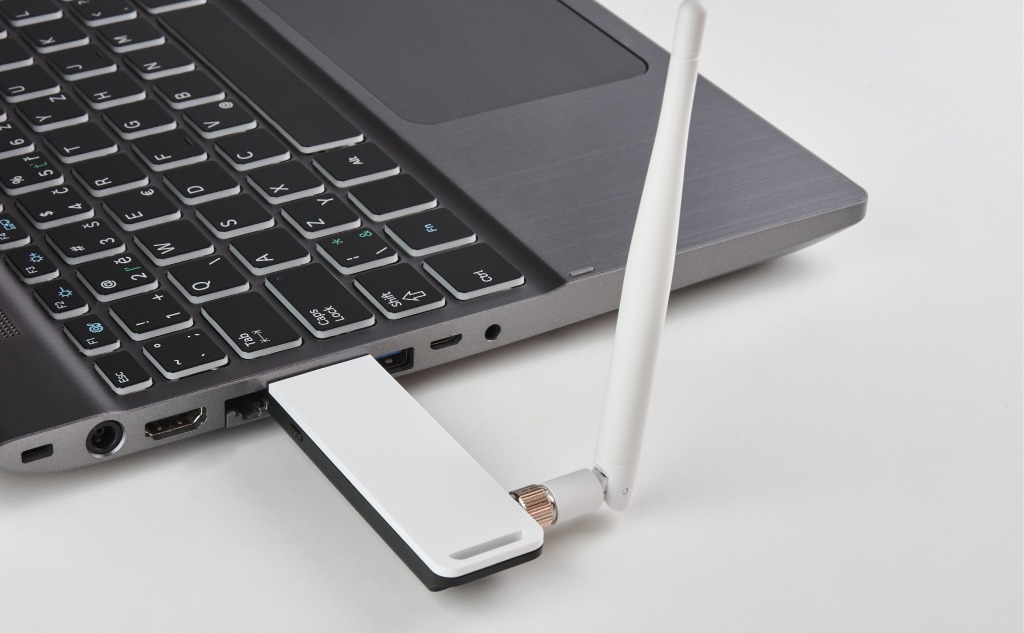 Create a Wi-Fi Hotspot With a USB Wi-Fi Adapter
Wi-Fi hotspots are essentially the only places where you can have free wireless internet outside of your house.
If you don't want to rely on your data plan too heavily, a hotspot in a shopping mall or park can be a lifesaver. There are a lot of Wi-Fi hotspots across the globe.
It's a great thing, too! We can have an internet connection in almost every public location. So whether you're commuting or taking a walk outside, you can always rely on a Wi-Fi hotspot for internet access.
There are certain locations in which you absolutely need Wi-Fi. For example, business travel is a big deal, and many workers find it frustrating that they don't have easy internet access outside of their country.
So hotspots can play a major role here. There's actually a company working on a project to make this easier right now!
But, arguably, the best thing about hotspots is that you can create them on your own.
How Do Wi-Fi Hotspots Work?
Wi-Fi hotspots work like any other device we use for internet access.
The only difference is that they use radio waves to provide access to the internet. It's quite simple, actually. Like your internet at home, you need a modem and a wireless router.
Your modem connects to the internet via cable. The wireless router connects to the modem, which gives it access to the internet. Ergo, you have a wireless connection on all of your devices at home.
A hotspot must have a connection to the internet through some kind of medium. It can either be through a cable or a SIM card. The latter can also be a mobile hotspot. You can use it wherever you want to.
There are a lot of devices on the market that support Wi-Fi.
What Are Wi-Fi Hotspot Devices?
Wi-Fi hotspot devices are small pieces of hardware that emit wireless signals that let us connect to the internet.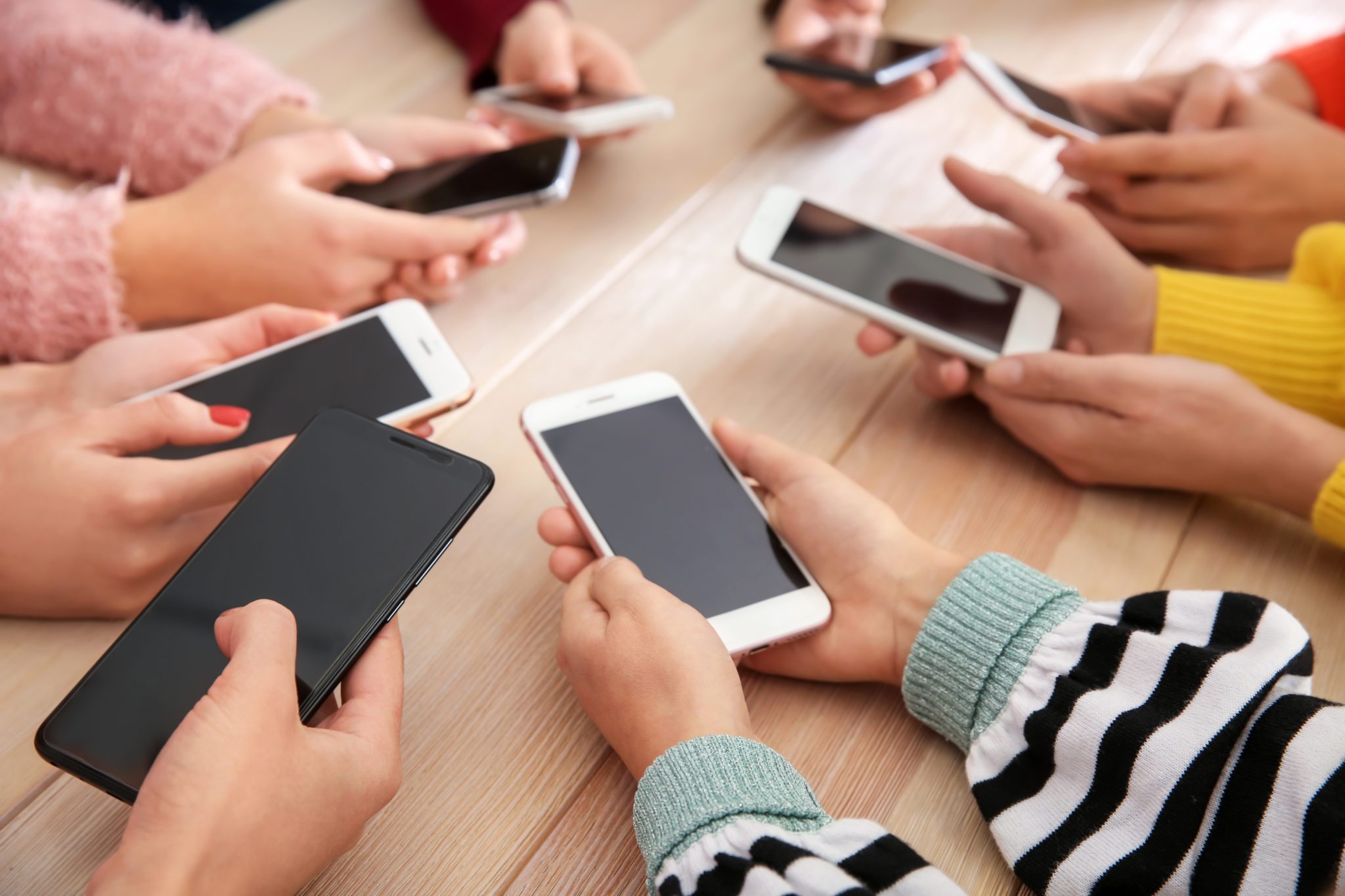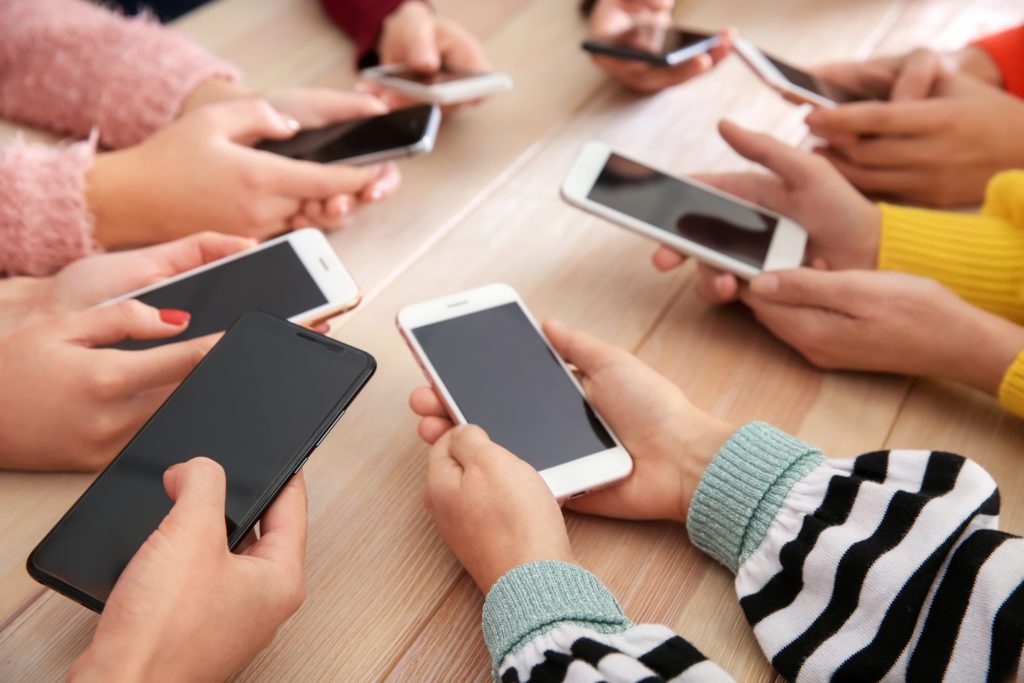 We can connect a Wi-Fi hotspot device or have one already a part of our laptop, smartphone, iPhone, etc.
Usually, this device works both ways. So when you connect to a wireless network using your phone or laptop, you can't create a hotspot.
When you create a hotspot, you can't connect to a wireless network at the same time. It's the same device, but it has two functions.
So, a Wi-Fi hotspot device works the same way as the wireless router you have at home. But there are many variations and many possibilities.
Android Hotspot
There are three possibilities to share your internet connection with other devices using a phone:
Tethering by USB: Connect the phone to another device using a USB cable. Go to Settings > Connections > Mobile Hotspot and Tethering > turn on USB tethering. You'll have internet access on the device you connected your phone with.
Tethering by Bluetooth: The steps are the same, Settings > Connections > Mobile Hotspot and Tethering > turn on Bluetooth tethering.
Tethering by Wi-Fi: Settings > Connections > Mobile Hotspot and Tethering > turn on Mobile Hotspot.
Tethering basically means to connect a computer or other device to another and use it as an internet access point.
Important: When you share a connection by creating a hotspot on your phone, you also share your data with another device.
If you have a good data plan with lots of gigabytes of internet at your disposal, this doesn't have to worry you.
However, if you have a plan with limited data, they might charge you a little extra if the other device passes the limit.
It's the same when you run out of data using the internet regularly. Our providers charge us for any extra functionalities, including the data we use after spending the included gigabytes in our package.
A good thing is that you can easily set a limit on this. Just go to your Settings > Connections > Data usage > Billing cycle and data warning > Set data limit.
In there, you'll be able to determine just how much data you can spend, and it will automatically turn off as soon as you reach that limit.
We wouldn't want our bill to go over budget!
The Android phone needs to have a SIM card to share an internet connection and act as an access point. It doesn't matter whether it's USB tethering, Bluetooth tethering, or a mobile hotspot.
Hotspot on an iPhone
The steps for making your iPhone an access point are more or less the same. The only difference is the settings menu.
You can also do it via USB tethering, Wi-Fi tethering, or Bluetooth tethering.
The focus is on the hotspot. With Apple's devices, the name is different.
So, instead of going to settings and turning on the Mobile Hotspot like you would on an Android device, you need to do the following: Go to Settings > Cellular > Personal Hotspot or Settings > Personal Hotspot > turn it on.
You need to allow other devices to join by tapping the slider next and Allow Others to Join. It's fairly simple.
Important: You can't tether an internet connection by USB between an Android device and an iOS device. They are not compatible.
Laptop Hotspot
With Windows 10, you can use all the functions of our laptops easily. Before Windows 10, there were a lot of command lines you'd have to run before creating a hotspot.
So, how do you create a hotspot on your laptop using Windows 10?
First, you need to make sure that you have internet access on your laptop.
You need to connect the laptop to the router using a cable. Then, you can float over the cable connection icon in the right bottom corner, and if it says "internet access," it's all good.
Next, click on the Start button > Settings > Network & Internet > Mobile hotspot.
That's it. Now, you have a laptop that acts as a wireless router.
Mac Hotspot
It's a little more complicated for Mac users. However, it can be done. You still need to have a cable connected to the router.
There's a built-in hotspot option in Mac OS. You need to go to the Apple menu > System Preferences > Sharing > Internet Sharing.
Now, you need to select the internet connection you want to share. It's the one that you get from the cable.
Remember, you can't both be connected to Wi-Fi and share it at the same time. So, you need to select the Ethernet connection, Bluetooth, or USB one.
You can see a "To computers using" box, and you need to enable the Wi-Fi option. After that, you'll have a Mac acting as a wireless router. Now, you can configure the name, the password, etc.
Mobile Hotspot
Many providers on the market offer mobile hotspots that work separately from your devices. Most of them have SIM cards in them, and they work on a data plan.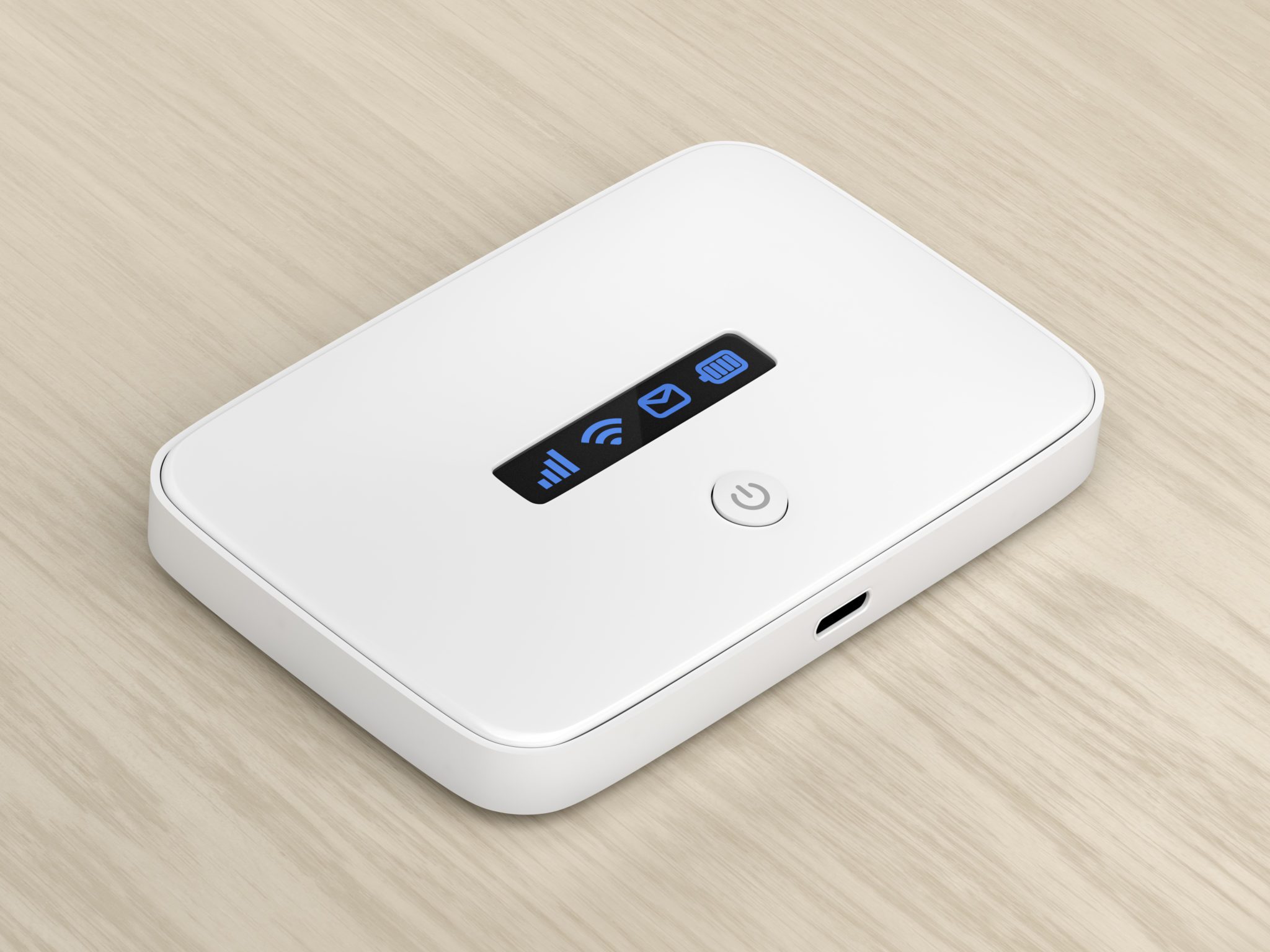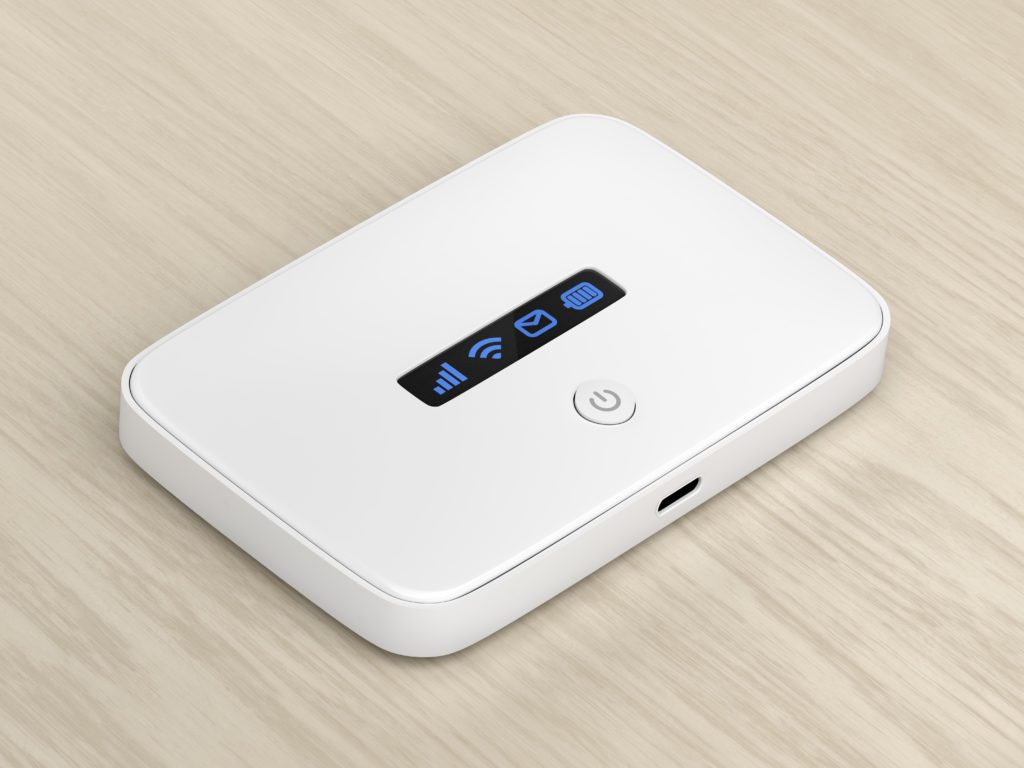 So, the amount of internet you use depends on the amount of money you pay.
These hotspots are called "mobile hotspots" because they do not require a wired connection.
Mobile hotspots are quite handy because they offer the possibility of working remotely.
The data plans can often be quite enough to do our jobs. Sometimes, they offer so much data that you can actually stream movies, surf the net, etc.
They can be quite costly, but they can also be very cheap. It depends on what you're going to use them for. If you want to connect several devices to a mobile hotspot, then you need to get one that supports a certain number of devices.
The frequency is very important as well. For connecting multiple devices, the hotspot needs to support 5 GHz and 2.4 GHz frequencies. This way, you'll have a reliable internet connection, not a sketchy one.
Wi-Fi Dongle
A Wi-Fi dongle is a USB stick, also known as an "internet stick," that lets you connect to the internet. It's quite useful for traveling.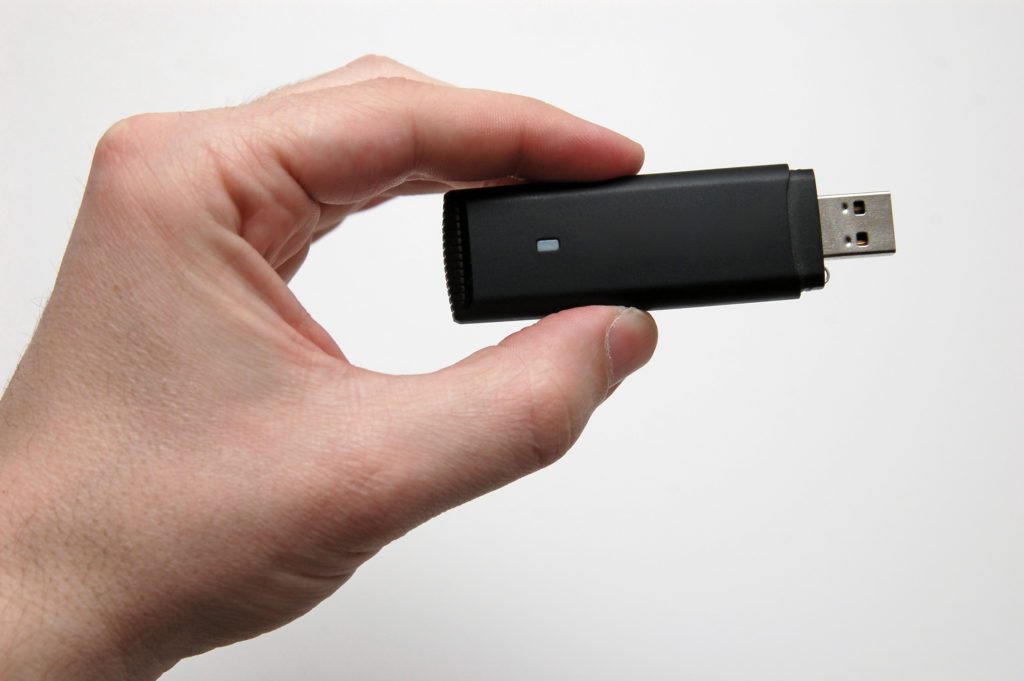 So, it's basically a Wi-Fi USB adapter. You plug it into our device, you get access to the internet. Some internet dongles can be an internet access point for only one computer, while others can support more devices.
One drawback is that it relies on the reception you have with your provider. So, no reception, no internet connection.
So, how can we turn almost any USB dongle into a Wi-Fi hotspot?
How to Turn USB Wi-Fi Adapter into a Wi-Fi Hotspot?
Once you plug in the USB dongle, you need to go through a couple of steps to make it a Wi-Fi hotspot. It is nothing complicated.
You need to go to the search bar next to the Start button or the "Windows" button. Type in "cmd," right-click on it, and click on "run as administrator."
A black window will pop up, and you'll see a line of text saying "C:\WINDOWS\system32>." Or similar.
The second thing you need to do is figure out if you can create a Wi-Fi hotspot.
To do this, next to the line of text in the black box, type in: netsh wlan show drivers.
If you see a line of text that says: "Hosted network supported: Yes," then you can create a Wi-Fi hotspot. This will most likely show up if you have the USB dongle plugged into the laptop.
Now, you need to type this into the black box: netsh wlan set hostednetwork mode=allow ssid=Name key=8CharacterKey.
Instead of Name type in the name of the network, and replace 8CharacterKey with a password. You should do this when typing in the command and hit "Enter."
Finally, you need to type in the following: netsh wlan start hostednetwork. Hit "Enter," and your Wi-Fi hotspot will start emitting radio waves. It is now detectable on other devices.
Suppose you don't have an internet connection, but you can detect the wireless adapter. In that case, you need to perform a few other steps.
Click on Control Panel > Network and Internet > Network and Sharing Center.
Click on the connection you want to share > Properties > Sharing Tab.
The only option you need to enable is "Allow other network users to connect through this computer's internet connection."
On the list, select the USB dongle Wi-Fi hotspot connection.
Voila, you're all set.