Here's what AVRCP is and which version you should choose:
AVRCP is a Bluetooth profile that is designed specifically to connect audio or visual playback devices to remote controllers, such as a smartphone.
The profile provides a specialized communication format that makes control cleaner and easier to use.
This profile is especially common for connecting phones to cars.
If you want to learn all about AVRCP and which version you should use, then this article is for you.
Keep reading!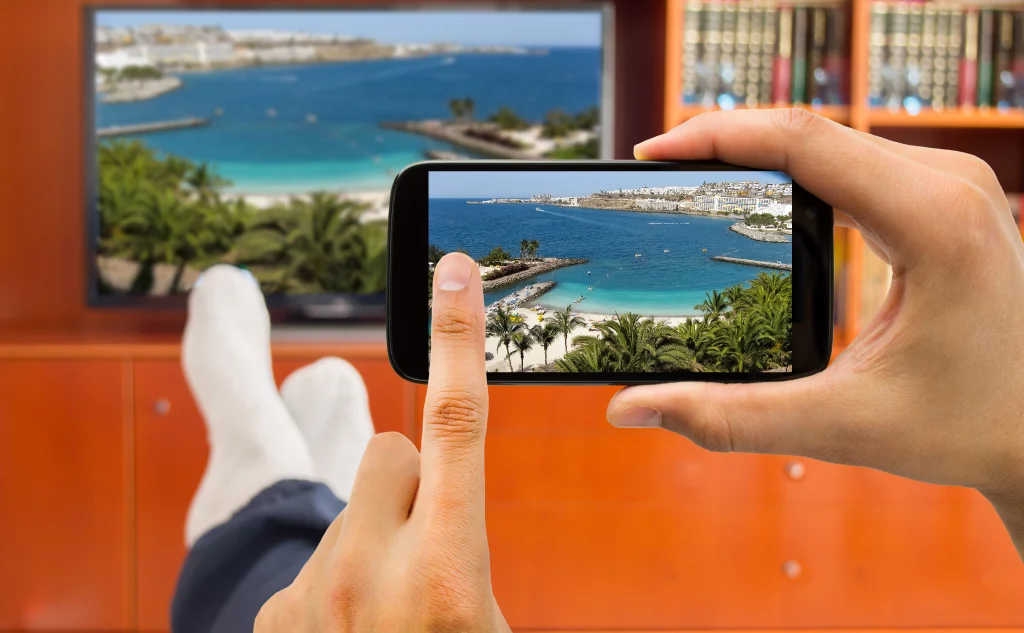 What Is AVRCP?
AVRCP stands for Audio/Video Remote Control Profile.
This is known as a Bluetooth profile, which can be thought of as a specific language used by Bluetooth devices when they connect to each other.
Bluetooth is designed to function as a universal connection scheme for a huge array of devices.
It is supposed to be fast and simple, and in most cases, that holds true.
You can connect your phone to your car, a remote to an entertainment system, and headphones to an airplane, all using Bluetooth.
For many different applications, Bluetooth needs the ability to specialize, and that specialization is found in the various profiles.
When two devices connect, they pair not only software keys to ensure that the intended devices are connected but also the Bluetooth profile that is appropriate for the task at hand.
The appropriate profile for basic file transfers (FTP) is completely different from what you would need to control an audio player with a smartphone app.
For that latter purpose, AVRCP is the right profile.
In fact, this profile is designed for audio and visual controls (as the name suggests) in a general sense. 
Any Bluetooth remote or remote app is likely connected via AVRCP.
It's at the heart of audio and visual streaming.
Virtually any time you connect your phone to an external playback device, you will be utilizing AVRCP.
What Are the Different Versions of AVRCP? (5 Versions)
Even though AVRCP caters to a specific purpose, it can provide a lot of variety in the user experience.
Most of this stems from the fact that there are five different versions of the Bluetooth profile.
From 1.0 to 1.6 (skipping 1.1 and 1.2), each version offers substantial upgrades to the previous.
Depending on which version you choose, your experience will be substantially different.
It's important to remember that any of the versions can work with a range of control devices.
The simple remotes included with an Amazon Fire or Apple TV can use these versions. 
More commonly, you will probably see them in the form of a smartphone app designed to control media devices.
As you move up in versions, you'll see why the smartphone app has more to offer as the technology advances.
All of that said, these are the detailed specifications of each AVRCP version.
#1 AVRCP 1.0
This is the original version of AVRCP, and you will find that it is the simplest and most basic of all.
It is designed solely to enable essential commands from the controller to the player.
Assuming you are using a phone app, your app controller will only be able to play, pause or stop the music.
The 1.0 version has support for a little more control, such as moving to the next song, restarting, or playing a previous song.
Beyond these essential controls, there is little else that can be done with the 1.0 version.
It is not designed for advanced use.
#2 AVRCP 1.3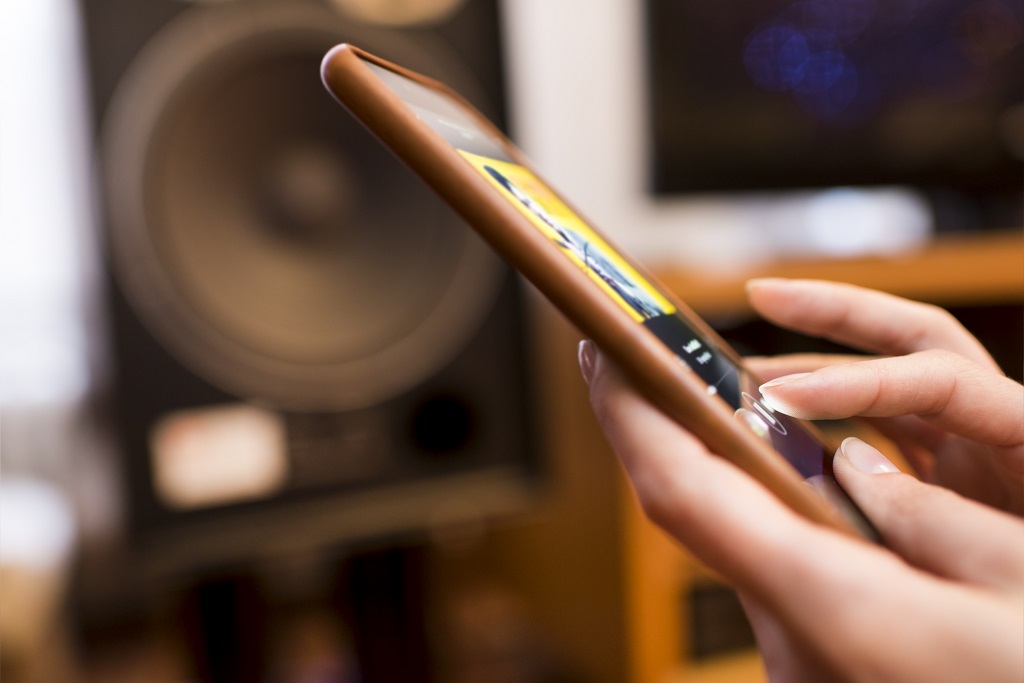 With 1.3, things get a little more interesting.
It has all of the 1.0 features plus several new additions.
The biggest addition is that of metadata.
With metadata support, the controller and player can share details about the track being played.
This can include things like the track name, artist name, album, playtime, and anything else encoded into the metadata.
The 1.3 version also shows the status of the music (or file) being played.
You can see if it is currently playing or stopped and follow along with the track duration as it plays.
#3 AVRCP 1.4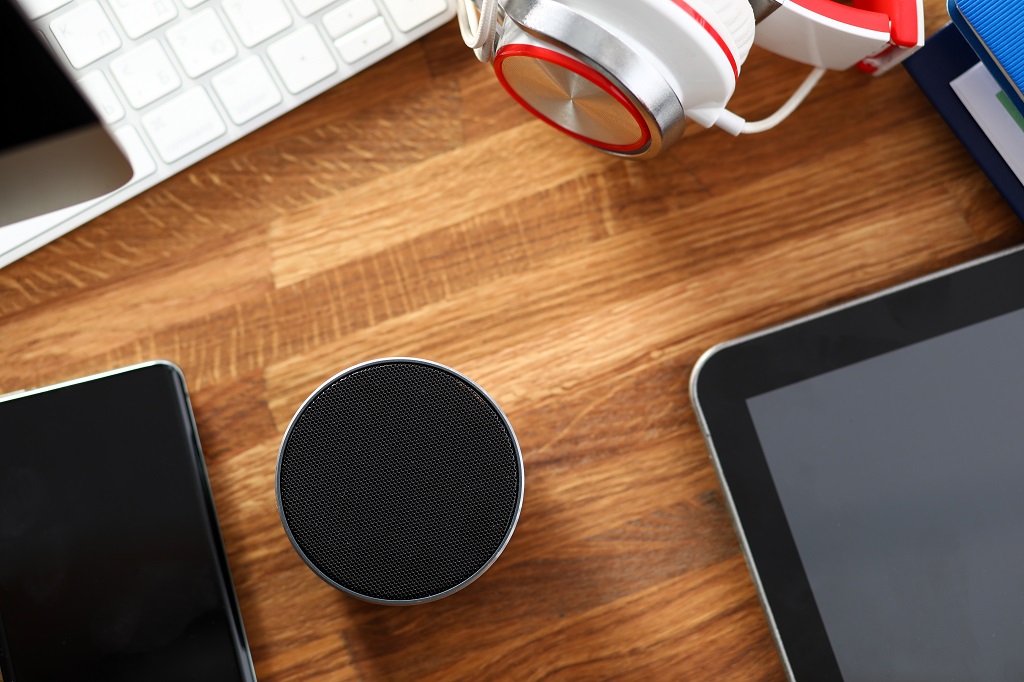 The improvements available with 1.4 include everything in the previous versions.
Adding to that is media browsing for multiple media players.
This allows your controller to switch media formats or players from the same controller.
That means you can switch from playing songs on an entertainment system to controlling a video player on the same system.
1.4 is comprehensive in this function.
You can browse and control media in each format on the total system.
On top of that, 1.4 adds the "Now Playing" list that is common for many media players.
And it enables basic search functionality.
#4 AVRCP 1.5
This is the version where things look a lot more modern.
With 1.5, you get everything in 1.4 and a major upgrade.
That is, you get specification corrections and clarifications for absolute control.
This allows you to do master volume control from the remote.
You can also control all aspects of browsing and media manipulation.
If you have ever used a phone app to control a smart TV, the experience was probably built on AVRCP 1.5 or something comparable.
That interactive experience where everything is accessible from the controller is what you get with the 1.5 upgrades.
#5 AVRCP 1.6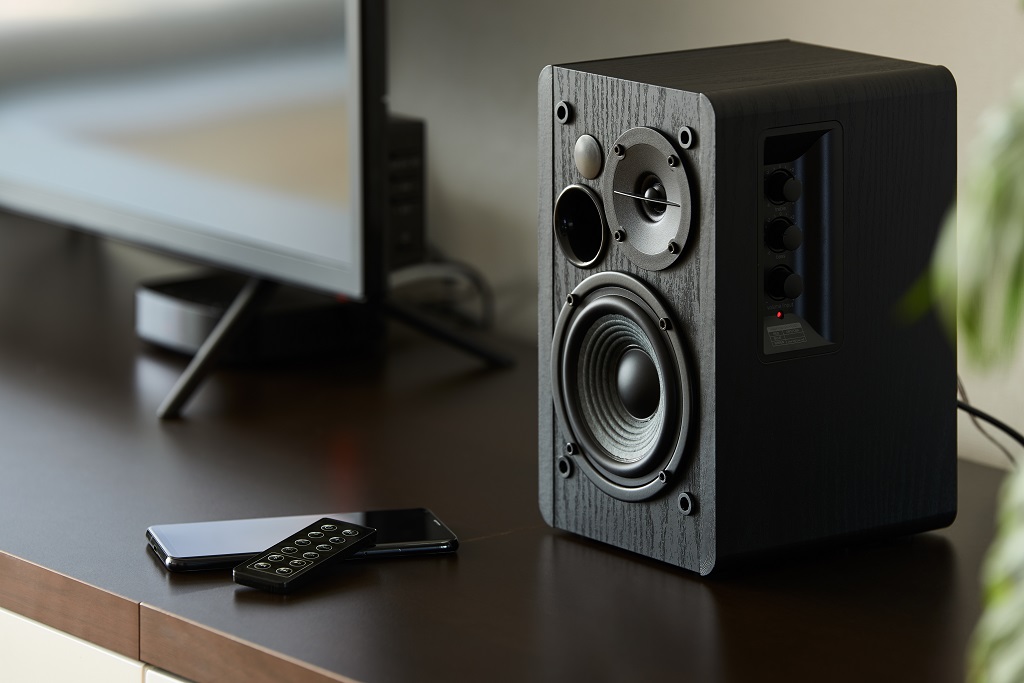 This is the final and most advanced version.
Like the versions before it, it includes everything available through its predecessors, meaning this is 1.5 plus new features.
The major addition for 1.5 is the inclusion of browsing data and tracking information.
Instead of just having a little metadata, you can download complete information regarding the tracks.
That can include historical blurbs, cover art, and much more.
This version also enables you to see more information regarding the raw data being played.
You can see the number of items in a folder without downloading the list.
Similar information is also readily available.
Which AVRCP Version Is the Best?
Now that you know about the different AVRCP versions, which one should you choose?
Is there a clear best?
Yes. Version 1.6 is definitely the best.
Until a better version comes out, it has the most to offer any controller-player pairing.
With all of the additional information that it can parse and display, you simply get more control and better options all around.
Considering that these controllers don't typically consume a lot of data or bandwidth, there is little reason to use downgraded versions, with a few notable exceptions.
The first exception is if you get a lot of delays.
Even though the 1.6 version doesn't use a ton of bandwidth, some systems are crowded, have interference, or run slower than normal.
If things feel sluggish, you can try downgrading the version.
That is likely to reduce the amount of information traveling from the controller to the player, and you might get better response times.
The second is if the controller and player seem to be having connection hiccups.
In that case, things might be acting a little weird, and it's possible that a version change could help.
Remember that the versions are reverse-compatible.
You can use a 1.6 controller with a 1.0 system.
You won't get the 1.6 features, but there shouldn't be major conflicts that prevent the pairing from working normally.
Despite that, you might find that performance isn't always as intended.
In such a case, you can follow the steps below to resolve a lot of issues.
Existing Version
The easiest way to match your AVRCP versions is to figure out what the player utilizes and match it on the controller.
If your controller cannot update or change versions, then the reverse process is just as viable.
The idea is pretty simple.
Each version operates differently, and even though there is reverse compatibility among the versions, the experience will not always be clean.
In plenty of cases, people struggle with their Bluetooth controllers because the AVRCP versions don't match.
So, to get the best results and as many features, as are available with your system, match the adaptable component to the static component.
If both components can run updates, such as using your phone to control a smart TV, then try running updates on both.
From there, you can likely find 1.6 on both devices and get the most features.
If ever your experience suffers, downgrading versions one by one is usually going to get the best resolution.
Eventually, you will find the version that is actually the best for your system, and that will be the end of it.
Controller Limitations
There is another thing to keep in mind.
If you are using a Bluetooth remote rather than a smartphone app, you're likely to run into steep limitations.
Each remote will depend on the manufacturer, but typically, they don't support as many features as smartphone apps and other smart controllers.
Even if the controller seems compatible with 1.6, it might not function well in this capacity.
In this case, you can treat it like the previous section and adjust the version until you get the best results.
In this case, it won't matter too much if you downgrade the controller version.
Unless it has a screen to display information, many of these features are lost anyway.
So, find the version that matches well and doesn't have display issues or connectivity hiccups.