At my shop, I often hear people asking, How do I use Chrome with a fullscreen on Android?
To help answer this question, I've created a detailed guide for them and you in mastering the steps needed to enjoy a full-screen browsing experience on an Android device. So let's get into it!
Using Chrome with Full-Screen on Android?
You may already enjoy using full-screen mode on your desktop, which provides an immersive experience by hiding the address bar, buttons, and other toolbars.
This mode allows you to concentrate on the content with minimal distractions. Some webpage elements also appear larger in full-screen mode, making them easier to see.
Although Google Chrome, the default browser on Android devices, doesn't have a dedicated button for full-screen mode, there's a clever workaround to achieve the same result. You can also watch the latest viral video in full-screen without enabling fullscreen mode in Chrome on your Android.
Experience Full-Screen Browsing on Chrome for Android
When a website opens in full-screen, it's still in Chrome, but the toolbars are hidden. This means you can log in to any website using previously saved passwords in Chrome. If you're already logged in to a website in Chrome, your session will remain active when using full-screen.
Interacting with websites in full-screen mode is the same as in regular Google Chrome. Clicking links, reading content, watching media, and typing all work the same – you just have a slightly larger screen.
Links that would normally open in another app will still do so from full-screen mode. However, links that usually open in Chrome from another app, such as email or messaging apps, will open in regular Chrome. To view these links in full-screen, add and visit your home screen shortcut.
Is Full-Screen Available for Every Web Page?
Unfortunately, you must add web pages to your home screen individually to view them in full-screen. You also can't navigate to other websites while in full-screen mode since the address bar is hidden.
However, you can repeat the process above to add frequently visited pages to your home screen for quick access in the future.
How to Use Full-Screen in Chrome for Android?
To enjoy fullscreen browsing in Chrome for Android:
1. Tap the Chrome icon on your home screen or app list to open the browser.
2. Then, tap the address bar to enter the website URL you wish to view in full-screen mode.
3. Hit the arrow/go button on your keyboard to load the website.
4. When you're on the page you want to view in full-screen, click the three vertical dots in the top toolbar of Google Chrome to open the menu.
5. Select "Add to the Home screen."This will create a specific website icon on your home screen. You will be prompted to name the page, but you can keep the default name if you prefer.
6. Tap "Add." A popup will display the icon's size, and you can tap "Add Automatically" to add the icon to the end of your icon list on your home screen. Alternatively, touch and hold the icon and drag it onto your home screen to place it in a specific location.
7. Launch Web Pages in Fullscreen on Chrome for Android
8. Close Chrome and return to your home screen. The website icon will be the last one added if you chose the automatic option. The icon will display the website's icon and a smaller Chrome icon in the corner. If you have icons on more than one home screen, the icon will appear on the last page.
9. Swipe left to navigate to that page and tap the icon to open the webpage in full-screen.
Does Full-Screen Work in iOS or Just Android?
Certain Apple users might prefer using Chrome instead of the default iOS browser, Safari. While Chrome on iOS offers many features similar to Chrome on Android, there are a few notable differences. One such difference is the ability to add website shortcuts to your home screen for full-screen browsing in Chrome. Download Chrome for iOS from the Appstore here.
Nonetheless, toolbars in Chrome on your iPhone will shrink when you scroll through a website. Additionally, switching your phone to landscape mode by turning it sideways may cause some websites and content to appear on full-screen.
How to View Media in Full-Screen Mode?
Using Chrome on both Android and iOS devices, you have the ability to watch specific videos, in fullscreen mode. If this option is available, an icon will appear on the video or media content.
The icon, which looks like the four corners of a square, is typically located in the bottom right corner. Tap it to enable full-screen mode in the Chrome browser.
For videos, consider turning your phone on its side to activate landscape mode, allowing the video's width to fill the entire length of your phone. If you are also experiencing issues with videos frequently pausing, click here to learn more.
To exit full-screen mode, swipe left or swipe down from the top of your screen and tap the "Back" button if your phone has one.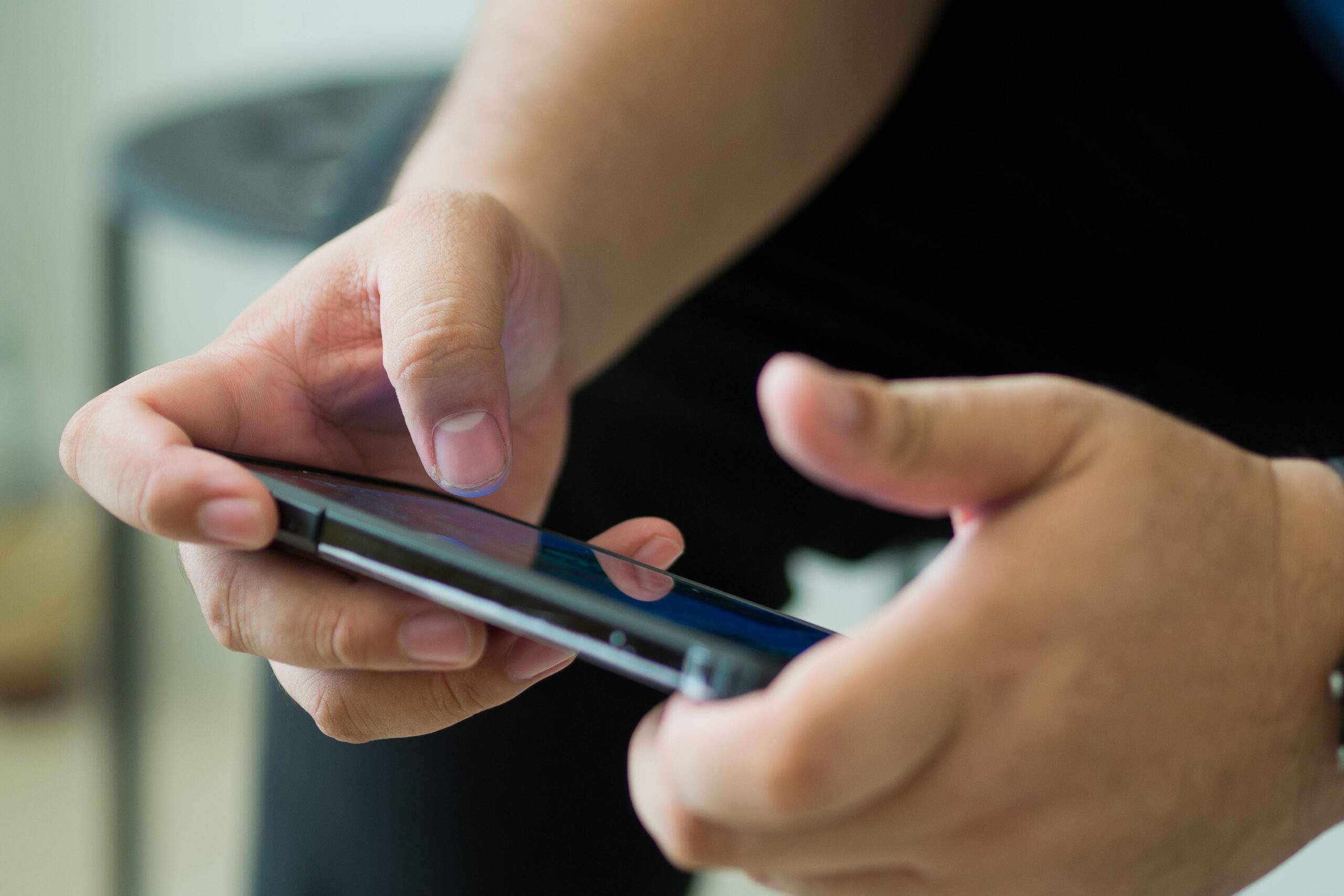 Managing Google Chrome Shortcuts on Your Home Screen (2 Tips)
1. Group Icons Together
You can group all the full-screen webpage shortcuts together. Long-press one of the icons until your screen changes. Then, drag the icon on top of another webpage icon to create a folder. Tap the folder to open it and view its contents.
By default, your phone will name the folder "Chrome" if it contains only webpage shortcuts. However, you can tap "Chrome" to delete that name and assign a new label to the folder.
To add more shortcuts to the folder, long-press and drag them over the folder. To remove shortcuts from the folder, tap it, hold the specific icon, and drag it out of the folder onto your home screen.
2. Deleting Full-Screen Shortcuts and Folders
If you no longer need a specific webpage in full-screen, long-press the icon you wish to delete on your home screen until the screen changes and allows you to move the icon.
Drag the icon to the recycling bin that appears to remove it from your home screen. You can also delete an entire folder by holding it until the screen changes and dragging it to the recycle icon.