Here's everything about Uploaded.net being safe for downloads:
In short, Uploaded.net is not a safe website.
The site has not been found to overtly practice malicious activity, and plenty of users have reported safe and successful use of the site.
Despite that, Uploaded.net has major design and practice problems that create significant safety risks for anyone who uses it.
So if you want to learn all about how safe it is to use Uploaded.net, then this article is for you.
Keep reading!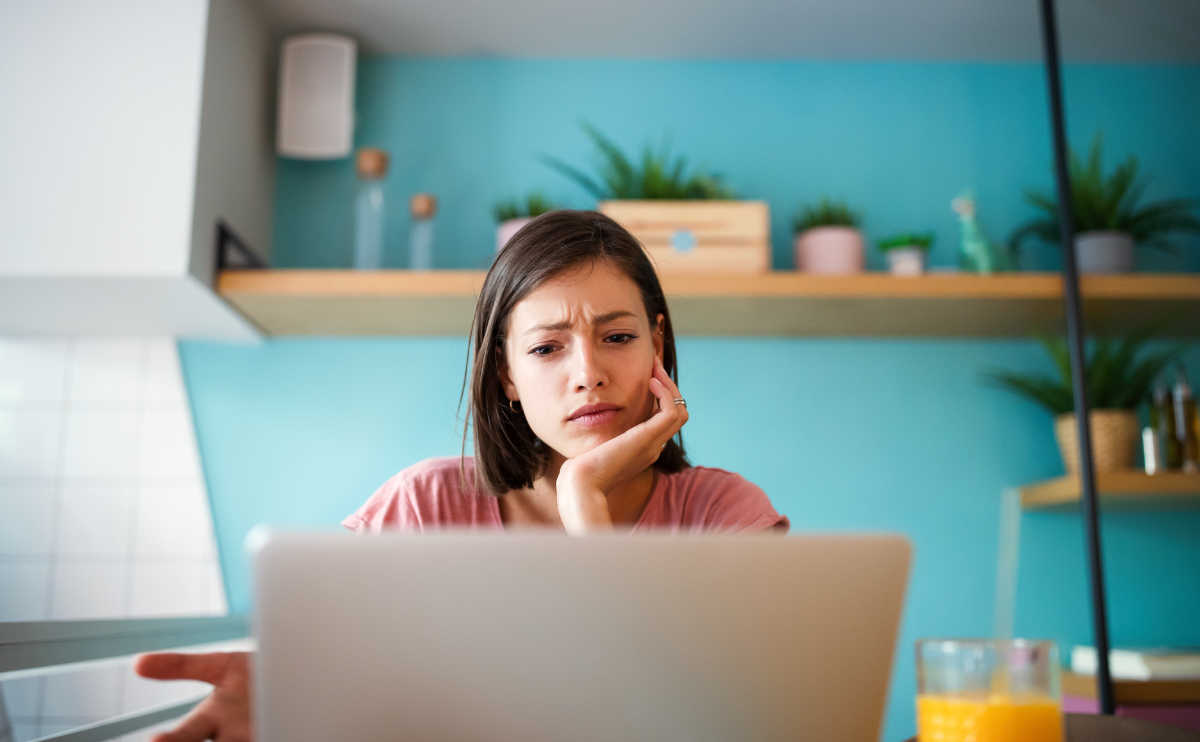 What Is Uploaded.net?
Uploaded.net is a file sharing website and service.
It primarily uses cloud resources to enable users to upload, download, and otherwise share files.
You can kind of think of it as a cloud version of older peer-to-peer sharing sites.
If you ever used such sites to download music or other files, then you have an idea of what the experience on Uploaded.net is like.
People can use it to share things they create or anything else that can be uploaded to a server.
How Does Uploaded.net Work? (3 Points)
Uploaded.net ultimately works by providing the essential server resources that allow people to upload and download information.
It is all run through account registration systems.
You can have a free or paid account, and depending on your choices, it will impact your user experience.
Uploaded.net also offers an affiliate program that lets users earn money for bough premium accounts.
#1 Registration
In order to upload files to Uploaded.net, you have to create an account.
Account creation is completely free.
As part of the process, you will be asked to provide an email address and your first and last name. It's pretty straightforward.
After you do this, you will be sent a registration email.
In that email, you can take a link that will give you access to Uploaded.net resources.
From here, you can select a username, pick or change your password, and get into downloads and uploads.
The default login location is a control center for your profile on the site.
You will also have options for premium access, the affiliate program, and anything else you need to control your experience on the site.
#2 Premium Accounts
Uploaded.net offers premium accounts or subscriptions.
By default, a free user can only access so much download bandwidth for anything they want to on the site.
In other words, downloads for free users are deliberately slowed down.
With premium access, you pay an annual fee, and you can download at the maximum possible bandwidth.
Keep in mind that download speeds will fluctuate depending on how many users are accessing the servers at a given time, but the average premium speed is much faster.
Even with a premium account, there are still limits to how much data you can download each week.
There are different premium tiers that account for this.
You can pay for a larger subscription if you want to download more data.
If you don't need as much, a less-expensive option should suffice.
#3 Affiliate Program
Uploaded.net also offers an affiliate program.
It allows users to earn money for referring users.
Since the site charges premium users based on the volume they download, the affiliate program follows this model.
If you refer someone, you will get a percentage of the money made from their signup.
You will also get paid every time they make additional orders.
So, the more volume your referral orders, the more money you make off of the affiliate program.
What Are the Red Flags to Consider Concerning Uploaded.net? (4 Dangers)
So, all of that is how Uploaded.net works, and it sounds promising.
It's a site where you can find and download things that you might want.
You can even make money off of your interactions on the site.
But, despite all of that promise, this whole thing began with me telling you that the site isn't safe.
So, what's the catch?
Basically, Uploaded.net is built in a way that throws off a lot of red flags.
While I can't guarantee that you will have a bad experience, I can't give this site a stamp of approval.
It is not inherently safe, and there are some important reasons for that.
The first of these is poor communication.
If you go to Uploaded.net, it's hard to find a lot of concrete information about how the site works.
That's always concerning, especially if you are considering uploading your own files to the site.
There are additional red flags to consider that represent substantially bigger problems, and I'm going to take you through all of them.
#1 Encryption
This is the big one.
Uploaded.net is not a properly secured website.
That means that third parties can potentially view activity on the site and steal information from it.
It's a major problem, and it's not entirely obvious.
If you go straight to Uploaded.net, you'll see standard encryption, and everything looks good.
But, when you create an account and travel to your profile page, suddenly, that encryption is missing.
It would be unfair to call this a deliberately malicious practice, but it's certainly not a safe practice.
Once you give the site your personal information, your communication with the site is no longer properly encrypted.
The full range of ways this can go wrong is difficult to put into terms.
Unencrypted internet communication is more prone to being intercepted, hacked, monitored, and otherwise used for malicious purposes.
Suffice it to say that using an account on Uploaded.net is inherently risky, and virtually any responsible expert in the IT space would advise against using this site at all.
#2 Policy Issues
If encryption was the only red flag, it would be enough to call this an unsafe site, but it actually gets a lot worse.
Uploaded.net does not publicly display a security policy.
The makers of the site have not explained how they protect the information that you give them.
So, when you give them your name and email address, there are absolutely no guarantees in place.
The site is not fully encrypted, as you already know.
Are the servers encrypted?
No one really knows.
The lack of a binding privacy policy is equally concerning.
In order to use Uploaded.net, you have to provide personal information and user information (like cookies).
Uploaded.net doesn't tell you what they do with this information.
They are not held to any standard at all.
It's possible that this information isn't shared at all.
It's equally possible that it's sold on the dark web.
There is no telling because Uploaded.net hasn't taken the time to explain how data is used.
More importantly, the site has deliberately sidestepped any formal commitment to a privacy policy.
It's as red as red flags can get.
#3 Terms of Service
If you browse the Uploaded.net site, you will find a detailed terms of service and guidelines page.
That might seem to contradict what I just said about policy issues, but a close inspection reveals more.
Uploaded.net does have user terms and conditions.
They even have a section labeled "Data Protection Notice."
Unfortunately, nothing in that section explains how data is protected or secured.
It clearly shows that Uploaded.net stores user information.
It makes a claim that registration information is not shared without consent, but the terms of service also clearly outline that by using the service, you are tacitly providing consent for your data to be used in any way.
Additionally, the terms say that Uploaded.net can change the rules at any time, and your use of the site compels consent to any future changes.
It's important to note that this is substantially different from standard user agreements and privacy protection in tech spaces.
Most well-respected tech companies provide binding statements in regards to how your information is stored and shared.
Most openly admit to sharing anonymized user data (which Uploaded.net also clearly does), but they also expressly commit to not sharing personal data without your consent.
Naturally, there are exceptions to this depending on the company.
The bottom line here is that Uploaded.net is offering absolutely no commitment to protecting your data.
#4 Reviews
Here's the final warning.
Uploaded.net is not favorable on third-party review sites.
If a bunch of users has bad things to say about a site, there are probably reasons for that.
Now, if you only looked at reviews from before 2016, they were largely positive.
It seems that Uploaded.net was popular with its fan base for a good chunk of time.
A lot of people used the site, and they seemed to have a good experience.
After 2016, the trend turns very negatively very quickly.
You can find plenty of reviewers who say that the affiliate program has completely failed to pay out for years.
Other users explain poor download quality and even an inability to download files at all.
Premium users and free users alike have many negative comments on their experience.
Now, not all reviews are negative.
You can still find fairly recent positive reviews, so you will really have to make up your own mind about which reviews you trust the most.
Regardless, it's clear that the overall feeling towards Uploaded.net from its user base is a lot more negative today than it used to be.
This is the least concerning of the major red flags.
Yet, if you're anything like most people on the internet, you will shy away from something with so many negative reviews.