Here's how to set your phone to automatically answer calls:
For an iPhone: Go to "Settings," then "Accessibility," then "Call Audio Routing."
For an Android: Go to "Phone Icon," then "3 Dots," then "Settings," then "Answering and ending calls."
If you want to learn all about how to auto-answer you calls, then you're in the right place.
Let's jump right in!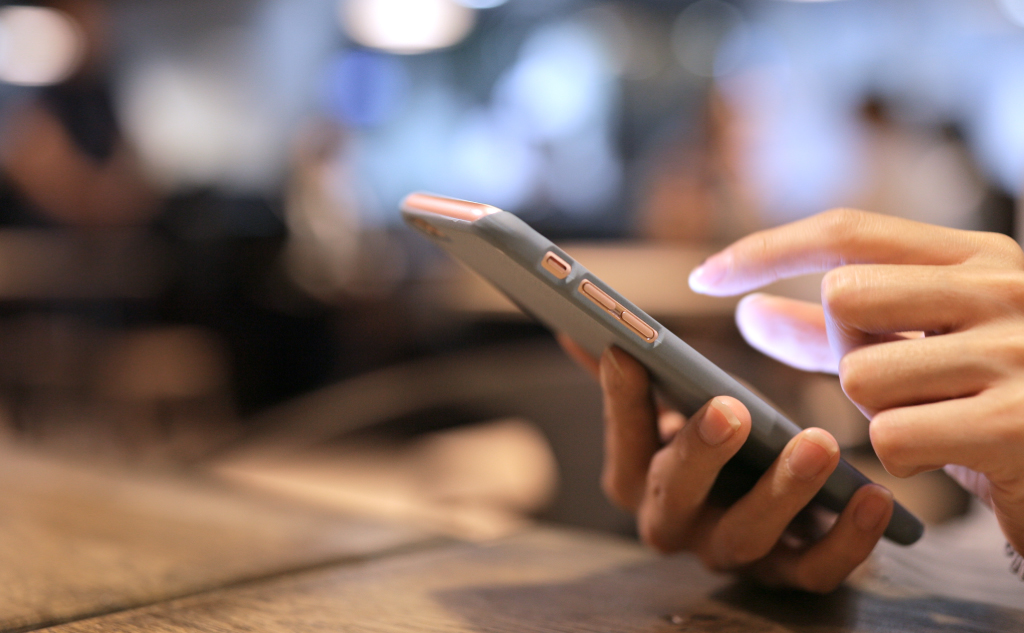 How Do You Auto-Answer Calls?
On your phone, there is a feature that allows you to answer without ever picking up your phone.
The auto-answer feature allows every call to be picked up.
There is even a timer that will delay when it is picked up.
The delay feature is great because it allows you to get ready to talk to the person on the other line.
It also makes the caller think that you are reaching for your phone.
The best part is that you also have time to decide if you even want to accept the call.
But act fast because the delay timer might be set too short.
The fact that this feature goes straight to the speaker allows you to almost never touch your phone.
You can continue to do whatever it is you are doing.
You can either set this feature up from your settings menu or download an app that has other features on it.
In either case, this feature is well worth it.
Why Should You Use the Auto-Answer on Your Phone?
There are many reasons to use the auto-answer on your phone: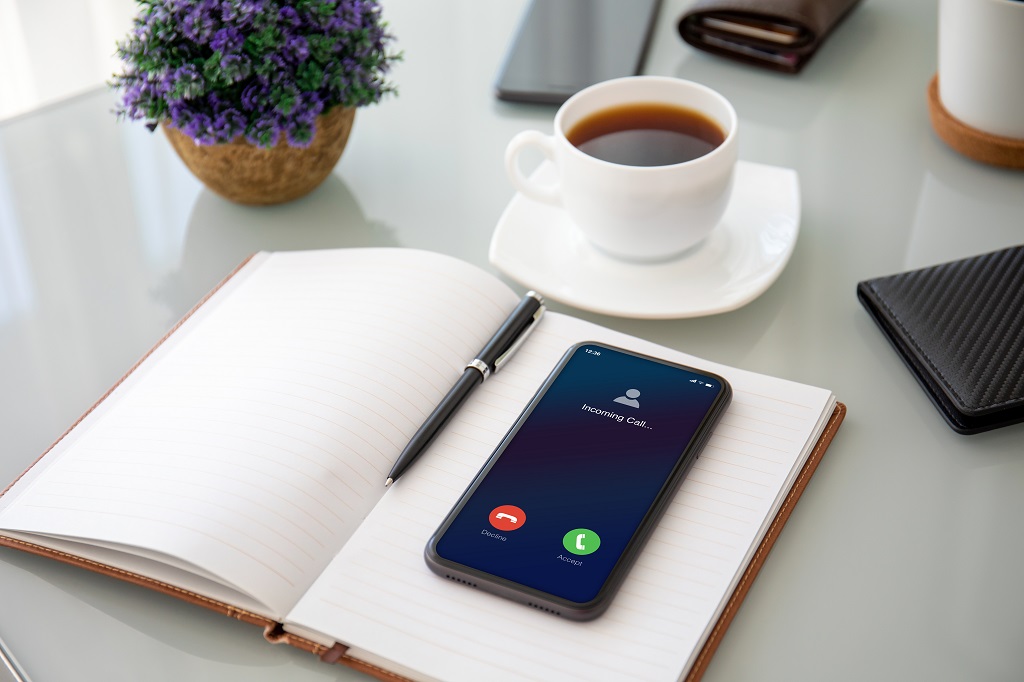 For busy people, it allows for hands-free conversations. This makes it faster and easier to answer calls without ever looking at your phone in the first place. If your job requires you to keep your hands busy, the auto-answer feature will pick up the phone.
For lazy people that simply don't want to reach for their phone. This will pick up the call and begin the conversation. The caller can then begin the phone call. If you don't want to talk, you might simply have to reach for the phone to hang up or completely ignore the person.
For students and teachers that are also busy with education. For those that need to stay on task when it comes to education. You may have to stop for a moment to carry on the conversation, but the ringing will help remind you to take a break. In this case, you should set the delay for a few extra seconds to give you more time.
For certain times such as driving or cooking meals. When you simply can't take your hands off the wheel or get distracted by looking at the phone. Whatever the reason, you can't step away to answer the phone. Let the auto-answer feature be your assistant.
How to Set the Auto-Answer on iPhone?
The steps to take to achieve this miracle of modern phone science are relatively easy.
As long as you are using iOS 11 or better.
Go to "Settings," then "Accessibility," then "Call Audio Routing."
There is no secret formula or complicated tasks to go through to get this done.
Just be sure to have someone help you test out the settings by calling you after setting it up.
Here are some great tips to help you get started in setting up your auto-answer feature:
1. Have a Bluetooth device in your ear if you want to set the answer to be routed there.
The option is in the settings.
This allows you to be the only one listening in on the conversation. Great for when there are other people around.
If you are always around other people and you don't want to take out your phone.
2. Use the speakerphone setting where appropriate.
This goes without saying, but quiet buildings such as libraries and movie theaters are kind of off-limits.
Having a phone call in such places is a bad idea.
Using speakerphone on auto-answer is even worse.
3. Letting the caller know that you will let them hang up first might be good to add to the conversation.
The feature doesn't know when to hang up. At least not at the time of this article.
You might simply have to reach for the phone to hang up at this point.
4. Turn off auto-answer in the settings when appropriate.
This is a great feature, but you should not always keep this feature running.
There are times when you need to decide if you want to take a call. There are call blockers and caller ID features, so you can always check those out.
5. Block certain calls before turning on auto-answer.
If you want to keep auto-answer on at all times, then it is important to block certain calls from coming in at all.
For that, you should definitely check out this article on blocking calls.
How to Set the Auto-Answer on Android?
The method to set up the auto-answer feature on Android is very similar to iPhone.
Simply find the setting through the phone icon.
Go to "Phone Icon," then "3 Dots," then "Settings," then "Answering and ending calls."
There is no secret formula or complicated Android phone feature to get this done.
Just be sure to have someone help you test out the settings by calling you after you have set it up.
Here are some great tips to help you get started in setting up your auto-answer feature:
Use an app with lots of cool features. Check out the apps portion of this article for more information about all the different apps you can use with the auto-answer feature.
Know when to use auto-answer and when to turn it off. There is no instant toggle switch for the auto-answer feature so you will have to set it and unset it each time. For this reason you need to know when you need to use it.
Are There Any Auto-Answer Apps for Android?
For those of you who want to have added calling features with your phone, there are apps.
Hundreds of apps have great features, but a handful have the best features.
In order to use the auto-answer more effectively, you need to download one of these apps.
Look over some of these apps and see what fits your lifestyle:
Vani
The Vani (Your Personal Voice Assistant Call Answer) app is centered around your voice.
You use your voice to answer calls.
You can even reject and block calls with your voice.
As with any voice-activated app, you also get to use your voice to make calls and do all sorts of other things.
It also has other features such as.
Customize answering commands is a fun way to use this app. You get to record a word or two such as "Pick-Up" or "Answer", or even "Yes." You can even choose the words for declining a call or even picking up the phone with speakerphone.
Caller ID announcer lets you know who is calling without looking. This feature, along with verbal commands to answer or reject a call, makes a call completely hands-free. You might even never see your phone and carry on a conversation.
Call block list is another great feature that allows you to create a list of blocked calls. With Caller ID and blocking with your voice you can instantly remove all spam calls from your life.
Outgoing calls via voice is also achieved with a long press of the keypad icon. This is the only way to make outgoing calls at this time. They didn't want the phone to be listening for keywords that you might accidentally say in real life. But this feature is one of the best features out there.
Screen sharing is by far the biggest draw of this app. The ability for both people to see the exact same website on the phone is powerful. Be able to see pictures from the other person's phone or the exact website they are looking at.
This is one of the best apps for your phone on the market today.
It has thousands of reviews and high praise in the comments.
Check it out for yourself.
Do It Later
The Do It Later app (Auto Message, Send & Reply Text SMS) is a text messenger app that auto-answers text messages with a set text.
It also has other features such as:
Auto-Reply text messages can be sent to very specific people or groups. This way, you can let someone know that you are in a meeting or sleeping. Creating an automated text is great for letting the person know you will get back to them.
Scheduling texts to be sent out at a specific time and day. Great for when you need to let someone know about something but don't want to send the text when they can be reached.
Mass texting or bulk sending for multiple recipients. This is a great idea for people who want to spread their content through SMS. Online brands sometimes use such a feature to let their followers know about certain content being launched.
Best used by online brands for use with SMS bulk texting for those that have clients.
This helps with contacting the many followers that have access to your value messages.
MotoAnswer
The MotoAnswer app is able to configure how you want to answer calls.
This allows for more flexibility when you want your auto-answer function to be more controlled. It also has other features such as.
Headphone, Bluetooth or Speaker which allows you to control how your phone answers calls. This is especially effective when you go from your car into a building. You want to be able to hit the app and switch without needing to go into the phone settings.
Call blocking is also a great feature of this app. After all, you don't want the app to answer every call. Sometimes you don't want to answer the phone for one reason or another.
A simple little app with a few good features.
Not as highly recommended, but it makes the list of best apps that can help you with auto-answering calls.
Auto-Answer & Callback
The Auto-Answer & Callback by Magdelphi is very simple yet very handy when it comes to answering calls when wearing a headset.
The feature that allows the app to only turn on when a headset is attached is key. It also has other features such as:
Only if caller is in contacts which is one of the best features of this app, it only answers if the caller has been added to your contacts list.
Great for screening any new caller or potential spam caller.
Another non essential app that has auto-answer capabilities.
The reason it makes the list is for the fact that it has a few good options. Worth checking out for a while.
Auto-Answer Call
The Auto-Answer Call by ForU Naveen app is a lot of fun because it has plenty of great features.
Caller ID is something that this app excels at. It also has other features such as:
Full-screen caller ID is super great because it lets you see who is calling on full screen. Simply set a picture up with specific callers. This way, you don't have to read the caller ID to know who it is. A quick glance while the auto-answer feature uses the delay, and you know what you are in for.
Caller Name Announcer is also a great feature. The phone will say the Caller ID aloud so you can hear the name. This is great for when you don't have the chance to even look at your phone.
Caller ID Themes for when you want that special extra touch. This app is centered around the Caller ID and thus needs to have themes for it—just another great thing about this app.
The final auto-answering app on the list has a few good functions, such as caller name announcer.