Here's what an ICT manager is and what they do:
An ICT manager is not just someone who fixes office computers and installs software.
In fact, they are far more than that.
They are responsible for a lot, including overseeing the security of the ICT system and analyzing information needed to specify technology to meet those requirements.
So if you want to learn all about what an ICT manager is, then this article is for you.
Let's get started!
What Is ICT?
You may be wondering what an ICT Manager is or what ICT is in the first place and the roles of an ICT manager in an organization.
Few people have ever heard of an ICT manager or know the specifics that go into becoming one.
Most people think of an ICT manager as being the person who comes and fixes their office computer connections, installs software, and organizes interoffice communication.
But there's far more to it than that.
First, you need to understand that ICT (Information and Communications Technology) is basically everything to do with computers and communications equipment, including the software used to generate, hold, receive, spread, control, and decipher information in numerous formats.
Are ICT and IT the Same Thing?
The long and short of this question is no.
Though ICT is sometimes considered an extended synonym for IT (information technology), its range is larger.
ICT is often described as combining several different technologies that allow various communications to flow in varying formats and various media.
What Are the Components of ICT?
ICT represents all technological advances that allow individuals to connect through various digital media around the world, such as:
Data
Software
Internet
Transactions
Hardware
The cloud
The bottom line is that ICT allows us to go about our everyday lives at work, home, and even during errands, all while staying connected.
There are components of ICT that you probably use every day without realizing it, but don't feel bad.
Unless you are already in the field, it's hard to comprehend the various ways that ICT technology affects and helps run our day-to-day activities.
Why Is ICT Important?
ICT is used to communicate and get things out with proficiency.
It saves time and reaches a wider range of people for whatever reason that may be.
Bottom line?
If you want something to get out quickly, ICT is important.
Why Is ICT Good for Businesses?
There are few businesses and organizations today that do not use ICT to conduct essential tasks.
ICT can link various client databases together, keep reservations on file, and even send reminders to clients that you would have completely forgotten to handle.
Chances are, once a good ICT is done with your computer network, you've just made yourself virtually redundant in the everyday running of your own company.
Don't take it personally.
It happens to the best people when they have an efficient system.
How to Be Competent in ICT?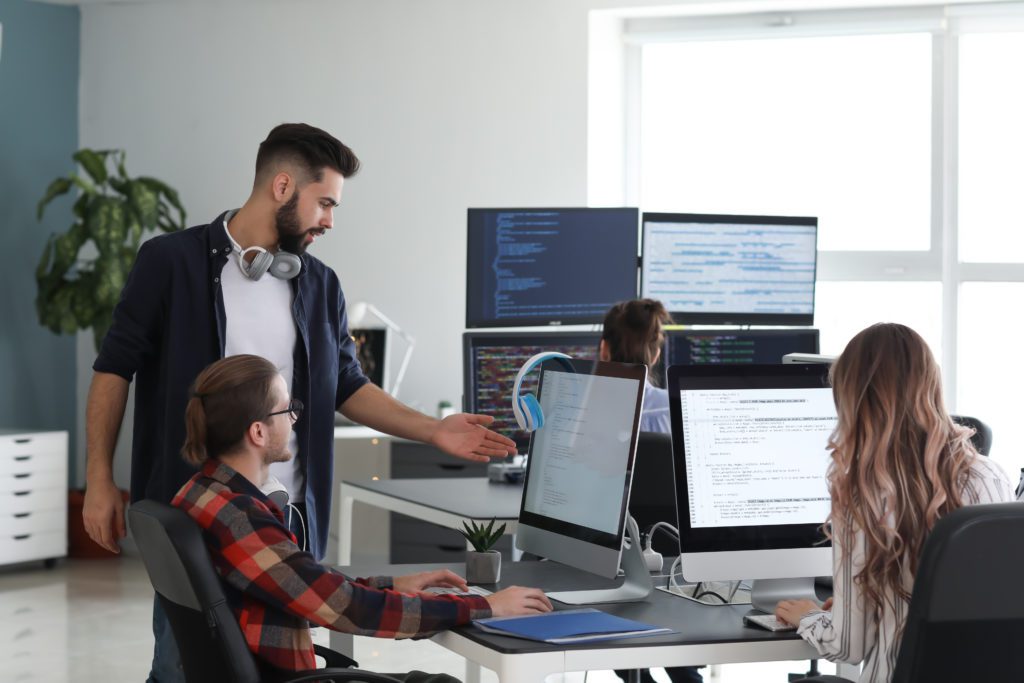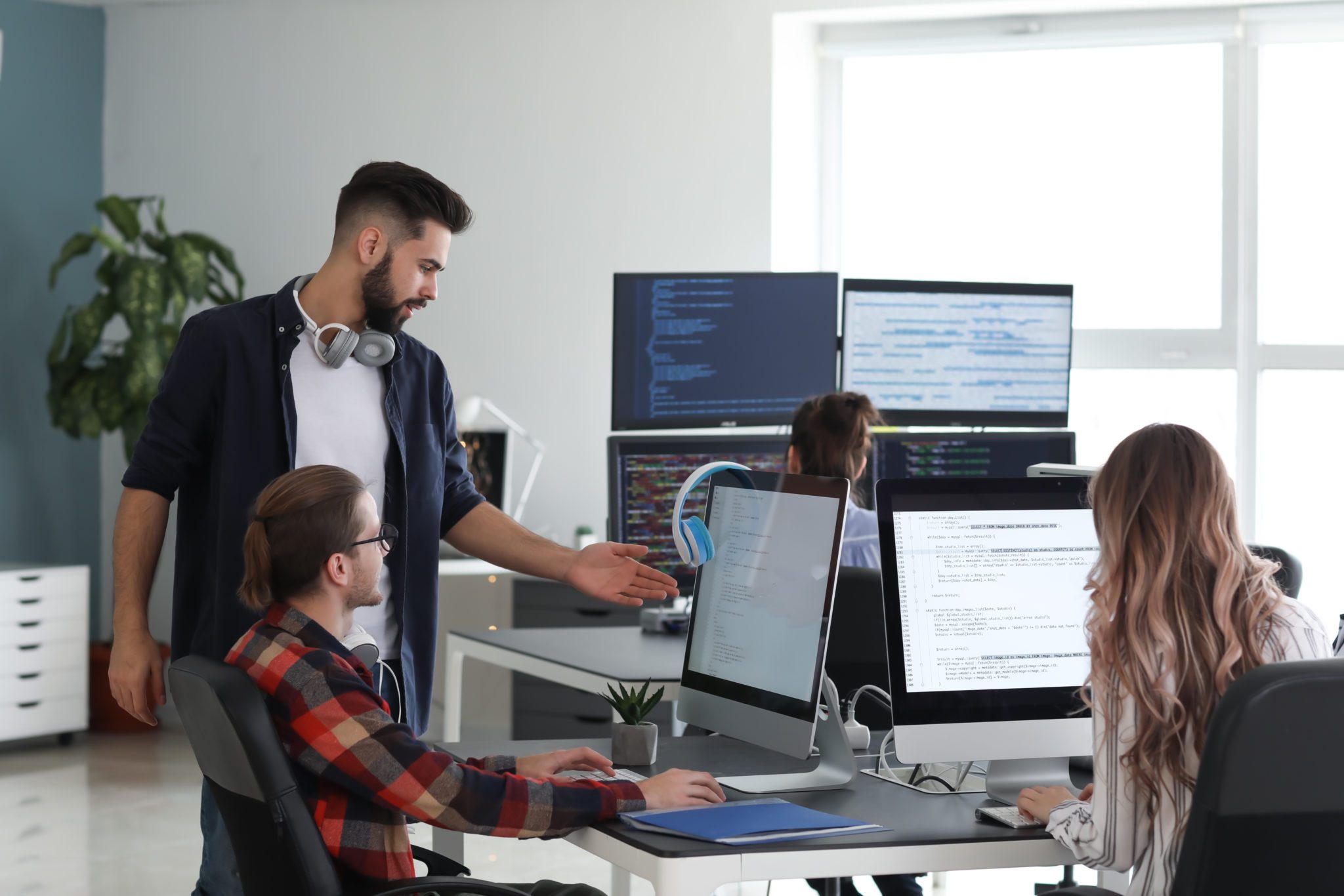 To be ICT competent, you need to understand computers.
Computers can be found in nearly every place you go, whether school, library, hair salon, grocery store, or private homes.
Whether you like it or not, you're probably a little dumbed down, as is everyone else.
Technology has really taken over nearly everything.
The good news is, the more people understand computers, the more jobs are created.
By being proficient in ICT, experts create opportunities for people to work alongside one another and to complete various tasks alone.
Plus, ICT is most likely a larger part of your life than you realize.
You probably don't consider that because of its development, you can compose messages via text and email to send to family and friends, using many different devices.
Thanks to ICT, you can email in the blink of an eye or start a video chat or conference with someone on the other side of the globe.
What Are the Necessary Skills to Be Considered ICT Literate?
This will surprise you, but you don't need to know everything about ICT to be literate.
So what do you need to be considered ICT literate?
Using a computer to complete multiple tasks, such as editing documents, opening and using applications, editing or creating spreadsheets, using a visual app such as Facetime
Be able to list ICT technologies and their uses
Decide which ICT technology would be used for a specific task
Understand how to manipulate various forms of information
What Are the Foundational Elements of ICT?
An ICT system is one that can store, record, send, receive, and produce information.
Part of understanding ICT is figuring out the different elements in the system.
Modems, switches, hubs, routers, and all communication devices help send and receive information between computers and ICT systems.
Communication devices facilitate the sending and receiving of information and data across the transition media that join them together.
They help connect the dots, so to speak, between computers and ICT systems.
What Is Transition Media?
Transmission media are:
Copper or fiber cables
Cellular or mobile links
Telephone lines
Satellite links
The formation and passing of communication and information between individuals in a group are considered a communication network.
What Are Communication Networks? (4 Things)
You may be asking, what are communication networks?
You cannot just send a message or get across point A to point B without some network for the information to travel on.
This "communication highway" is known as a communication network.
Like power lines connected and held up by poles, the communication network runs alongside devices and transmits one media to another.
The different types of communication networks include:
Local area networks
Wide area networks
Internet
Satellite
Telephone networks
So what exactly do all of these hookups mean?
Let's lay them out in layman's terms so everyone can follow along.
#1 Local Area Network
A local area network connects devices with a relatively short range, such as within a building or a building within proximity.
This is something that a large company would utilize or a university, anything that requires communication between places within a relatively short distance.
#2 Wide Area Network
The wide area network is basically a local area network with extra power.
This network is for communication between buildings with a greater distance from one another, different cities, or even further.
#3 Cellular Network
The last thing anyone needs is to diminish the cell tower, which is a cellular network where the last link is, of course, wireless.
The network is spread out of land areas called "cells" (hence the phrase "cell phone") and is linked by transceivers spread throughout a town or city.
These towers provide cell phones with the coverage they need to perform the tasks they are meant for, i.e., phone calls, sending emails, and connecting to the internet.
#4 Internet
The internet connects everyone from all over the world to one another.
It is the goliath of all things technology that brought the vast world and simplified it into the touch of a button or click of a mouse.
With the internet, there is no place too far away to communicate at any time.
What Is an ICT Manager?
An ICT manager's job description is responsible for running, organizing, and coordinating the development maintenance, information technology, and computer systems, running and evaluating IT and electronic data operations, and managing staff if their IT duties.
What Does an ICT Manager Do?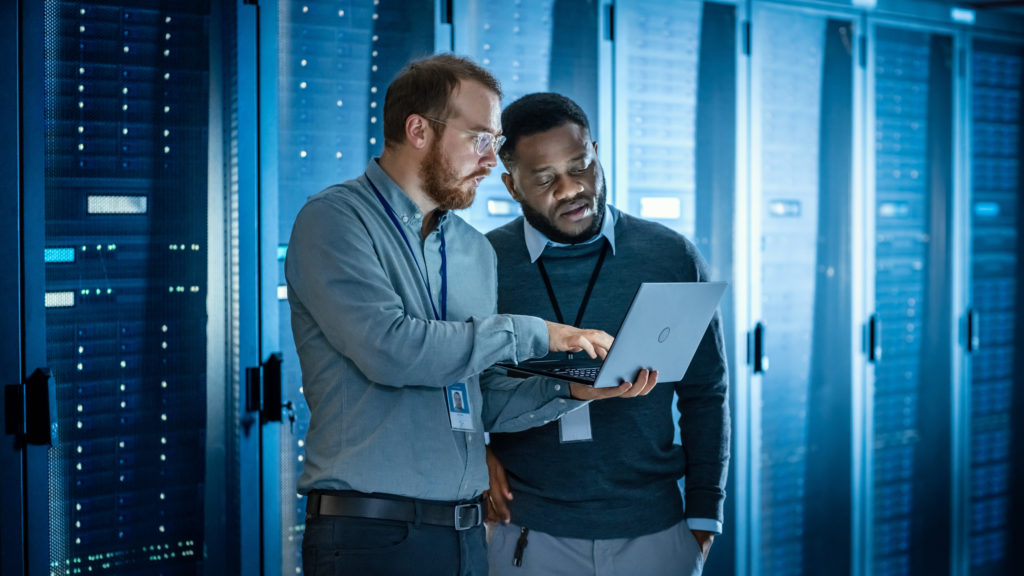 You might be wondering exactly what are the ICT duties and responsibilities.
Here's the thing: they are responsible for a lot, including overseeing the security of the ICT system and analyzing information needed to specify technology to meet those requirements.
An ICT manager also needs to formulate and direct information and communicate technology strategies (ICT) plans and policies.
Some of the other responsibilities of an ICT manager are:
To manage information technology and computer systems
Oversee and plan IT and the electronic data systems
Recruit, train, coach, and manage IT staff
Evaluate their performance, developments, implementations, and whether they follow policy or procedure
Secure data, network access, and any backup systems
Implement solutions where a problem may arise in an Audit system and evaluate outcomes
Keep information secure and preserve control structures
Be cost-effective and stick to the annual budget
How Do You Become an ICT Manager? (3 Pathways)
There is no shortage of programs dedicated to the IT industry, but exactly which ones do you need to become an ICT manager?
First, decide whether or not you want to do online classes or attend in person.
Areas of study range from web and graphic design to software development and computer programming.
There are various certification levels, from short courses to diplomas to undergraduate and postgraduate degrees.
#1 Where to Begin
Where should your education start?
You have options: tons of certificates can cover ICT manager education.
Bachelor's (and higher) degrees are another possible path.
#2 Certificates
A good place to begin your training is with Certificate IV Information Technology training.
The course will give you all the skills you need to perform the job and provides work placement hours to give you a potential leg up in the job market, but at the very least, it will provide you with real-life training skills.
The Diploma of Information Technology will allow you to develop skills in conducting information and communications technology support.
After taking this course, you will also be able to use appropriate IT solutions, model data processes, design web page layouts, and know your way around general technologies.
With an Advanced Diploma in Information Technology, you will build on core management abilities that will allow you to take on senior IT positions within numerous organizations.
#3 Bachelor's Degree Options
A Bachelor of Technology (Information Systems) is good if you want a respectable undergraduate degree.
With this degree, you will be well versed in information systems and have built a strong technical base and the ability to work with a team and clients.
This degree is also a good stepping stone to higher learning levels such as Honors, Graduate Certificate, or Master's degrees.
What Does an ICT Manager Do During a Typical Day?
The great thing about being an ICT manager is that no day is the same as any other.
Working with various clients and different projects offers various tasks and undertakings that change daily.
You can expect to liaise with clients on a near-daily basis, helping them create the design and implementation of their program and providing support to ensure their systems run smoothly.
What Is an ICT Manager's Job Outlook?
As an ICT Manager, you are essentially taking on a senior support staff role to support your client.
There are some key skills that every ICT Manager should possess or work to strengthen to excel in their role and what employers look for when writing an ICT manager job outlook:
Troubleshooting is critical in the role of ICT Manager. Having the ability to isolate, troubleshoot, and resolve technical issues systematically is a must.
The issues that arise in the technological field are ever-changing. An ICT manager must be able to research to figure out a problem that has not been encountered before
Assuring your client that you will resolve the issue and explain to them what that issue might be, is critical. A client is not computer savvy, typically speaking; that's why they hire an ICT specialist. However, they are concerned about their business, so speaking to them to understand without feeling spoken down to is important.
ICT Manager Salary
If your calling is as an ICT manager, then you're going to make some pretty sweet earnings for your troubles.
An ICT manager's salary ranges depending on qualifications, experience, and additional skills.
However, the Bureau of Labor Statistics notes that a similar title of "Computer and Information Systems Manager" makes an average of around $156K per year.
ICT Project Manager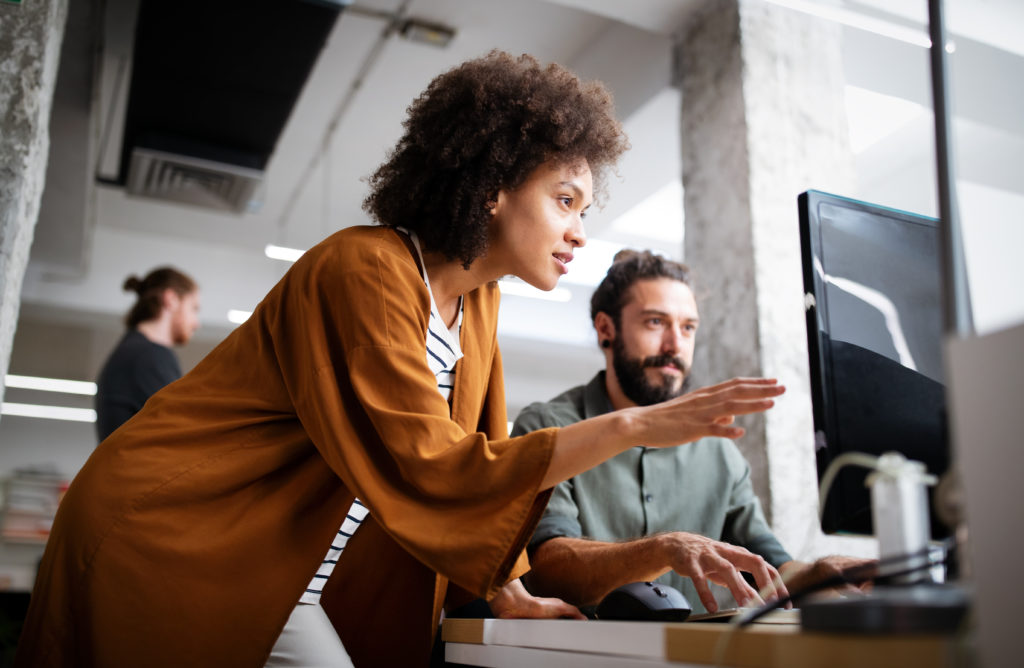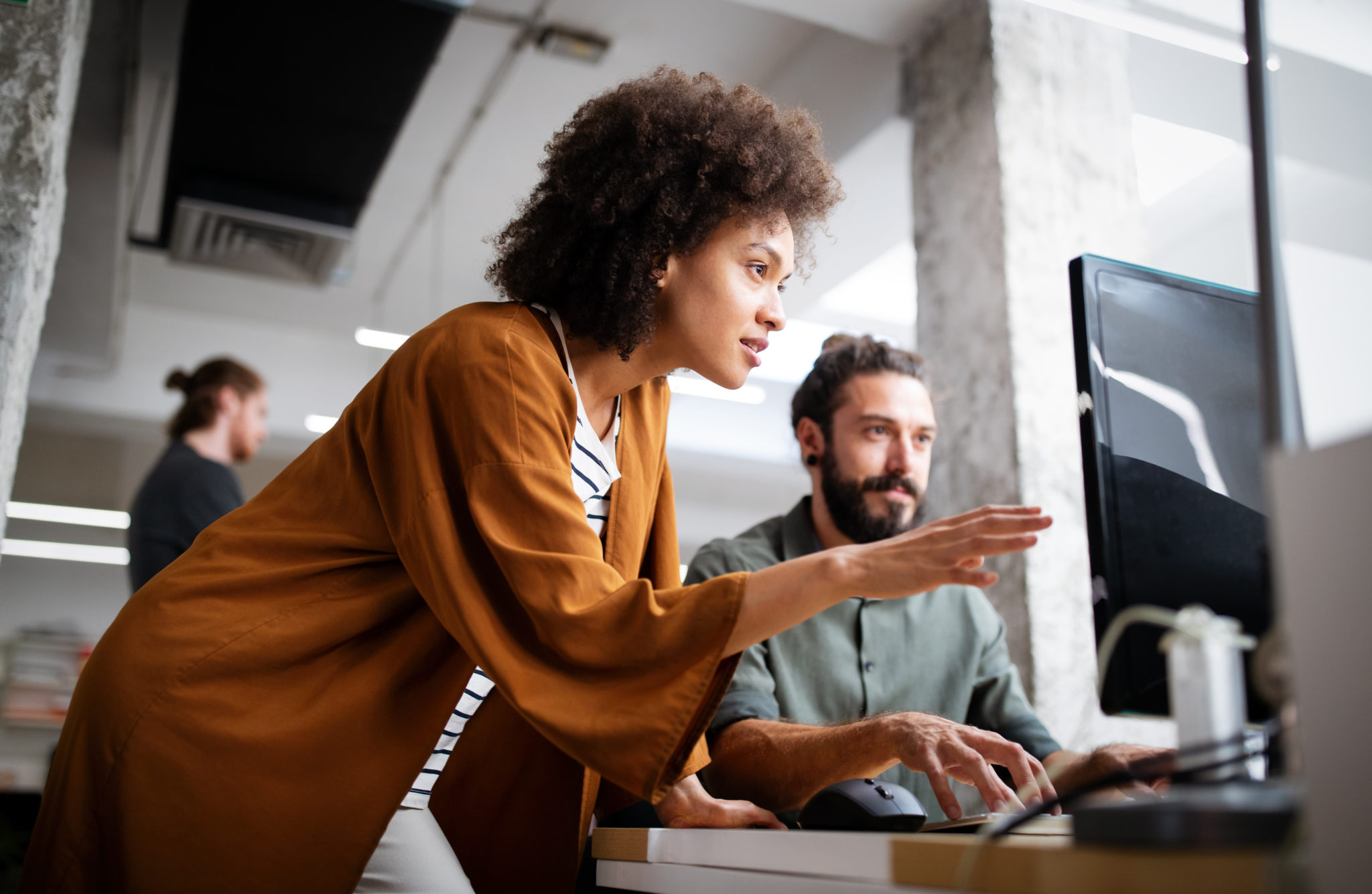 To add a little more information you're not ready for, introduce the ICT project manager.
What exactly is this guy's role when you have a rockstar like the ICT manager kicking around?
An information and communications technology manager basically makes things happen, similar to an assistant director on a movie set.
They direct resources, employees, finances, and facilities to get to the objectives of ICT projects.
They work on time frames to get jobs done, finances allotted to projects, and complete reports once the job is done.
ICT Project Manager Salary
An ICT project manager salary ranges depending on qualifications, experience, and additional skills, but the average range works to be roughly $87,000 annually.
Alongside the ICT manager and project manager is some other key personnel which include:
ICT Operations Manager
The ICT operations manager coordinates ICT infrastructures and services and makes sure that an organization has the required resources for infrastructure.
Also, they plan and monitor the stages of a computer or business process and negotiate contracts.
They are also responsible for taking mitigation action if an agreement is not fulfilled.
In short, they oversee the daily tasks of infrastructure components, software, and ICT systems.
ICT Network Manager
An ICT network manager is responsible for managing overall and overseeing the direction that the specific company's ICT network will take. They ensure the design and installation of the company's network and ensure it is completed in a cost-efficient manner.
Business Development Manager
The business development manager is responsible for increasing business opportunities for organizations. They develop strategies that will increase the seamless running of an organization and product development and distribution.
A business development manager also negotiates prices and sets out the terms of a contract.
ICT Supervisor
An ICT supervisor is responsible for the installation and maintenance of an organization's technology systems and upgrades.
The ICT supervisor works with information technology administrators and support staff to run daily operations of information technology systems and various components.