In today's digital age, it's no surprise that the way we handle money and execute transactions is evolving.
We are gradually shifting away from physical cash and cards and moving towards more convenient and secure methods of payment. One such innovation leading this change is Apple Pay.
What is Apple Pay?
What is Apple Pay you may ask, developed by Apple Inc., is a mobile payment and digital wallet service that has revolutionized the way we make payments.
Introduced in 2014, it has rapidly grown in popularity and acceptance. Apple Pay allows users to make payments in person at point-of-sale terminals, within iOS apps, and on the web using Safari.
It's compatible with the majority of Apple's mobile devices, including iPhones, iPads, and Apple Watches, making it an incredibly convenient tool for Apple users worldwide.
The system works by storing your debit, credit, and loyalty card information and then allowing you to use your device (paired with your unique biometric information) to make payments.
It's as simple as holding your device up to a compatible payment terminal and confirming your identity with Face ID or Touch ID.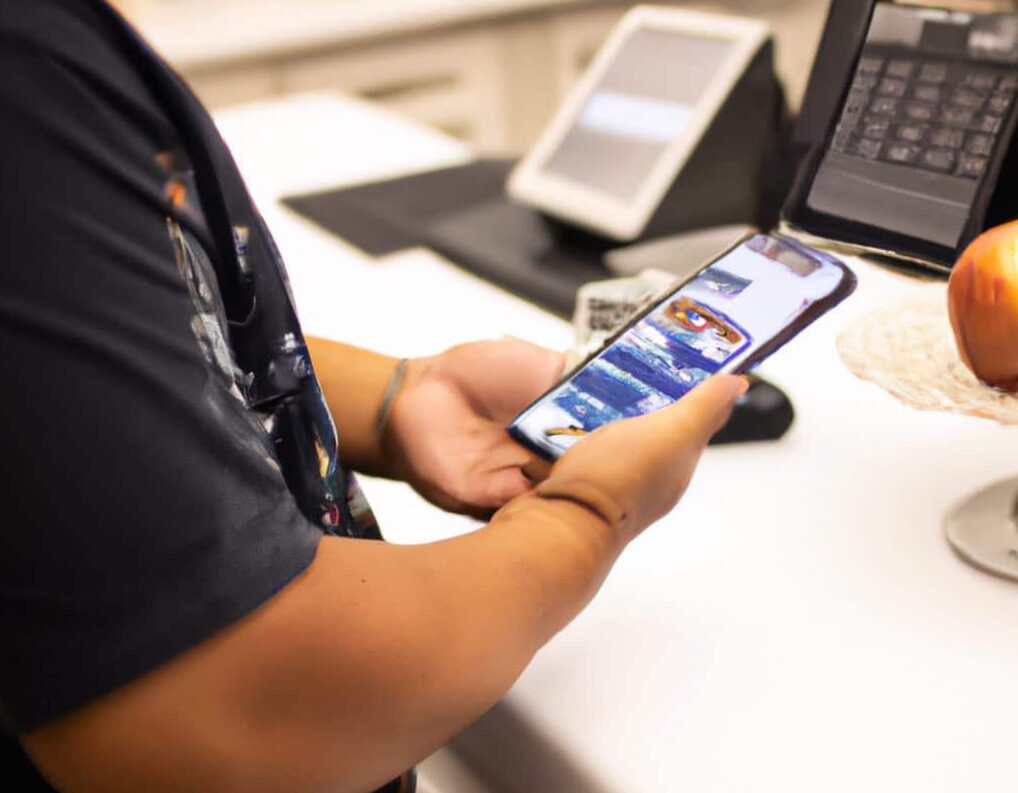 How to Use Apple Pay
Setting up and using Apple Pay is a straightforward process designed with user convenience in mind. Here's how it works:
1.Add Your Card: First, you'll need to add your credit or debit card to the Wallet app on your Apple device. To do this, open the Wallet app, tap the "+" icon, and follow the on-screen instructions.
Your bank or card issuer will verify your information and then decide if your card can be added to Apple Pay.
2.Make a Payment: After your card is added, you're ready to make payments. If you're using an iPhone with Face ID, double-click the side button, glance at your screen to authenticate with Face ID, then hold your iPhone near the reader.
If you're using Touch ID, hold your iPhone near the reader with your finger on the Touch ID button. If you're using an Apple Watch, double-click the side button and hold the display of your Apple Watch near the reader.
3.Online and In-app Purchases: For online or in-app purchases, select Apple Pay as the payment method during checkout and complete the payment using Face ID or Touch ID.
This eliminates the need to manually enter the card information, making the checkout process quicker and smoother.
Why Apple Pay is Safe to Use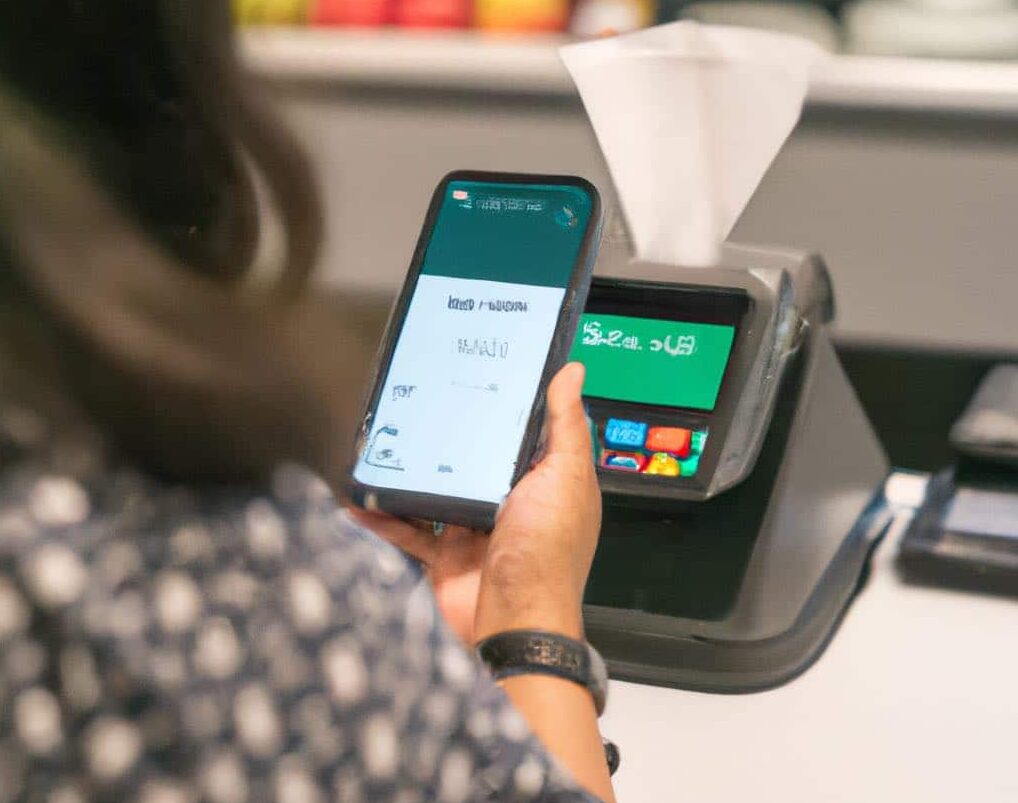 Is Apple Pay safe you may wonder, well security and privacy are at the core of Apple Pay. When you use Apple Pay, your actual card numbers are not stored on the device or on Apple servers.
Instead, a unique Device Account Number is assigned, encrypted, and securely stored on your device. Each transaction is authorized with a one-time unique dynamic security code, rather than using the security code from the back of your card.
Apple Pay also integrates two-factor authentication via Touch ID, Face ID, or passcode.
This additional layer of security ensures that even if your device is lost or stolen, your payment information remains secure.
Furthermore, if your device is misplaced, you can use Find My iPhone to instantly suspend payments from that device, providing an additional level of security.
Why we love Apple Pay
Apple Pay's rising popularity can be largely attributed to its convenience, simplicity, and high-security standards.
It has transformed the payment industry by providing a seamless and secure payment option for users. Its widespread acceptance across numerous businesses, as listed above, is a testament to its success and growing influence in the digital payment realm.
The beauty of Apple Pay lies not just in its technological prowess but also in its simplicity. It has made transactions incredibly straightforward, eliminating the need to fumble around with cash or cards.
It's as simple as taking out your phone, selecting Apple Pay, and holding your device near the reader. And with the added security benefits, it's easy to see why Apple Pay is a favored payment method for many.
The future of digital payment systems like Apple Pay is bright, as they continue to evolve and become even more integrated into our daily lives. As more and more businesses accept Apple Pay, the digital wallet is increasingly becoming an essential tool for seamless and secure transactions in the modern world.
Whether you're picking up groceries at Food Lion, enjoying a meal at IHOP or Chipotle, getting your pet supplies from PetSmart, or grabbing a cup of coffee at Starbucks, Apple Pay offers a simple, secure, and efficient way to pay.
And as it continues to expand its reach, we can only expect its prevalence and popularity to grow further.
The world is moving towards a cashless future, and with Apple Pay leading the charge, we're excited to see where this journey takes us.
It's more than just a payment system – it's a step towards a more convenient, efficient, and secure future. So next time you head out, leave your wallet at home and pay with Apple Pay!
Frequently Asked Questions
As Apple Pay continues to grow in popularity and acceptance, we often get questions about where Apple Pay can be used. To help clarify, here are some frequently asked questions we've received:
Does Food Lion take Apple Pay? Yes.
Does Canes take Apple Pay? Yes.
Does Burlington take Apple Pay? Yes, but not all locations.
Does IHOP take Apple Pay? Yes.
Does PetSmart take ApplePay? Yes.
Does AutoZone take Apple Pay? This depends on the store, and it cannot be used for online purchases on AutoZone.com.
Does Bath and Body Works take Apple Pay? Yes.
Does Bojangles take Apple Pay? Yes.
Does Goodwill take Apple Pay? Yes.
Does Panera take Apple Pay? Yes.
Does Wendy's take Apple Pay? Yes.
Does Chipotle take Apple Pay? Yes.
Does Dollar General take Apple Pay? No.
Does Starbucks take Apple Pay? Yes.
Does Publix take Apple Pay? Yes.