This is how to use a VPN while you're connected to a mobile data network.
Short and sweet: Just get the right app for your phone.
So if you want to how to use a VPN with a mobile data network, you've come to the right place.
Let's dig right in!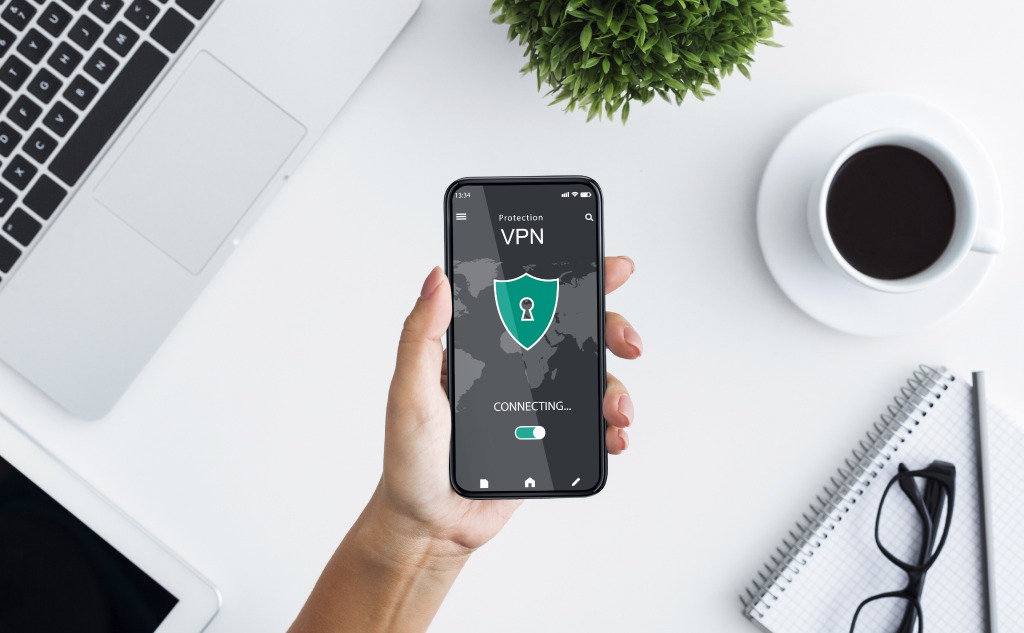 How to Use a VPN While Connected to a Mobile Data Network
There are numerous things the Internet can help you with. Whether you want to read the morning news, pay bills, or heat up dinner while coming back from work. Your old fella internet's got your back!
Yes, the Internet can be really cool… until it's not anymore. That's mostly because it's super vulnerable to privacy attacks, like gathering information about:
Your search history
Downloaded files
Passwords
Even bank accounts
If you wonder how they do it, the answer is your IP address. Your IP address reveals your physical location and can be used to even find you personally in real life. It's like mailing postcards. Anyone can read the message and see your name and address.
Okay, before you totally freak out, there's a solution! And it's called VPN. So let's find out more about this good guy!
What Is VPN?
Virtual Private Network (VPN) is a security software used for privacy protection.
When a device is connected to a VPN service, its IP address is masked, and network activity is encrypted.
That way, no one can access your personal data (not even your Internet service provider or the government).
So How Does It Work?
A VPN routes all your Internet traffic to one of its servers where it is then encrypted.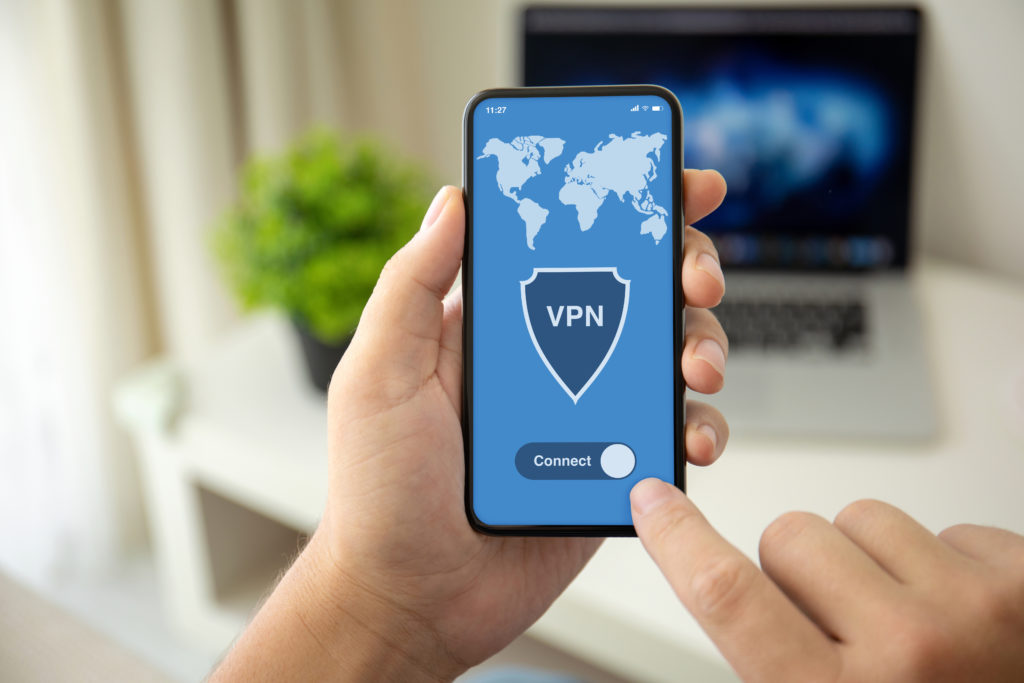 For example, you can be in the Maldives and connect to a US server.
VPN transmits your fully encrypted traffic from the Maldives to the USA.
Because your traffic is encrypted, your ISP can't see which websites you're accessing and where you're coming from, and it can't track you.
Your VPN server forwards your traffic data to the page you visit, whether it's a website, application, or an Internet content carrier such as Netflix.
Websites see your VPN server as a source of traffic, but they don't see your device. This means that instead of your IP address, they see the IP address of your VPN server.
The best VPNs use thousands of servers and update their IP addresses regularly, so websites often don't have enough time to blacklist and block them. In that case, you can continue to search privately and remain completely invisible.
Why Should You Use VPN Services?
Okay, maybe you're not one of the paranoid guys. You don't care about hackers. You're not worried the government is spying on you. But, there are other benefits to using a VPN service.
You Can Access Data Not Available in Your Country
Back to Netflix and other platforms like BBC and iPlayer. Internet content providers use your IP address to find out where you are transferring data from.
When they find out where you live, they can control the content you consume based on the distribution agreements they have in your region.
But a VPN can help you unblock web content that is not available in your country so you can watch whatever you want.
Some platforms are fighting against this by developing advanced VPN software that can detect and block those trying to access it from other countries. But still, some VPN apps can help you bypass these apps, too.
VPNs Block Malicious Websites, Ads, and Search Engines
Malicious websites can download malware and trackers to your device without your knowledge. Built-in VPNs help you prevent infections by blocking those sites before they can do any harm at all.
Some also block ads and pop-ups. Malicious ads cannot infect your device, which means you can enjoy browsing various content platforms without ads.
Access to Uncensored Content
Because of their religious or political beliefs, some countries (like China and Cuba) censor their web content.
So if you were planning to travel there, maybe you should consider a VPN app that will hide your physical address because you might not be able to visit your usual pages like Google or Facebook.
Save Money
Many online stores display different prices to users based on their locations, so connecting to a server in another country might allow you access to lower costs. For example, flights may be cheaper for the Indian market compared to the USA.
Also, sharing your financial data with friends or family via the Internet could be very risky, so additional security like VPN can use the most advanced encryption to protect your data.
Can I Use a VPN While Connected to a Mobile Data Network?
Absolutely! It doesn't matter if you're connected to Wi-Fi or cellular data. Your VPN works on both.
As soon as you activate your mobile data, your phone automatically connects to the Internet using its own IP address. This IP address is unique and is considered personal data because it contains information that identifies you as the user.
So if you want to use a VPN on your phone to browse the Internet anonymously, you will need to install a VPN mobile application.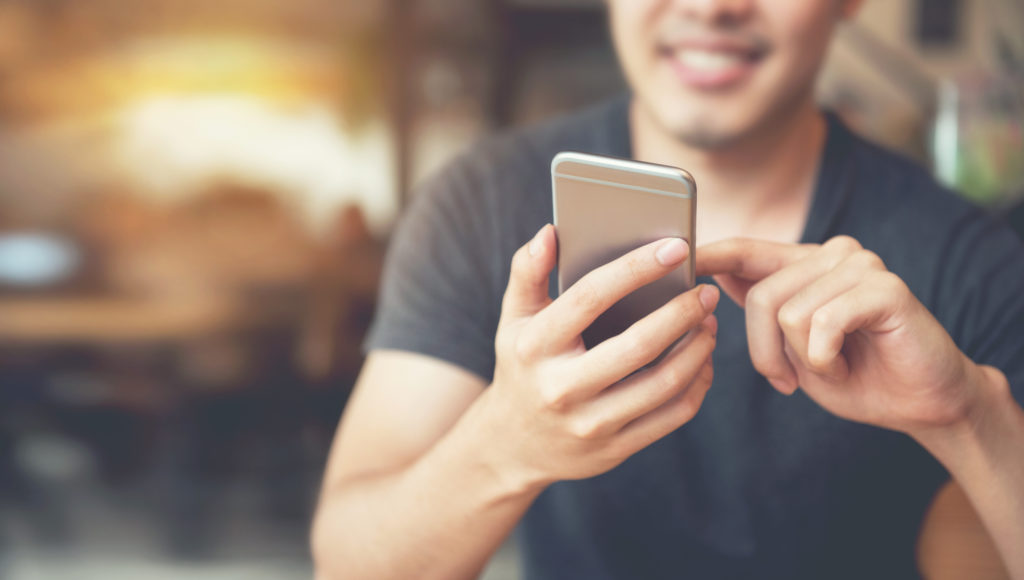 A VPN is generally placed between the device you use to connect to the Internet (your phone, in this case) and the Internet itself.
If you are looking to use an online VPN with your smartphone, you won't be able to hide your IP address completely because the VPN won't sit between your phone and the Internet. It will already be on the Internet.
Therefore, it is only possible by installing a VPN application that you can set on your phone and actually hide your IP address.
There are a lot of Android or iPhone VPN apps, which you can find directly on the Google Play Store (Android) or the App Store (iPhone).
Let's take a look at the best Android and iPhone VPNs.
Which VPN App Should I Choose?
Here are some of the best VPN providers:
NordVPN
With over 10 million users on Android, we can say that NordVPN is the most popular Android VPN on the market.
NordVPN is a premium VPN that offers a 30-day trial period, after which you can get your money back if you're not satisfied.
You can use it on your Android smartphone, but also on an iPhone, Windows computer, or even a Mac. You can even use it on 6 devices simultaneously.
ExpressVPN
Just like NordVPN, ExpressVPN is not only compatible with your iPhone but also with an Android smartphone, a Mac, or Windows computer, so you will not be limited depending on the device used to connect.
ExpressVPN is considered premium as well as one of the best iPhone VPN.
Among other things, it offers a 30-day trial period, satisfaction, or money-back guarantee and provides its users with live customer service available 24/7.
The other strong point of this iPhone VPN is its fluid and intuitive interface, which allows you to get started in a few seconds without overwhelming additional features or advertising.
Surfshark
Surfshark is a VPN app available in over 60 countries. It also offers a 30-day money-back guarantee and has CleanWeb ad-blocking feature.
It's popular because of its great speeds, reliability for streaming, and it works with Netflix!
Private Internet Access
Private Internet Access is great because you can use it on 10 devices simultaneously.
In addition, it blocks ads, malware, and trackers. It is available in 29 countries and offers a 7-day money-back guarantee.