Here's how to download from ResearchGate:
Anyone can go to ResearchGate and search for research on virtually any topic.
Generally speaking, if the article is available for download, there is a button via ResearchGate that can be used to initiate a download.
Sans that, you can go to the publication that owns the research or contact the researcher directly.
So if you want to learn all about how to download from ResearchGate exactly, then this article is for you.
Keep reading!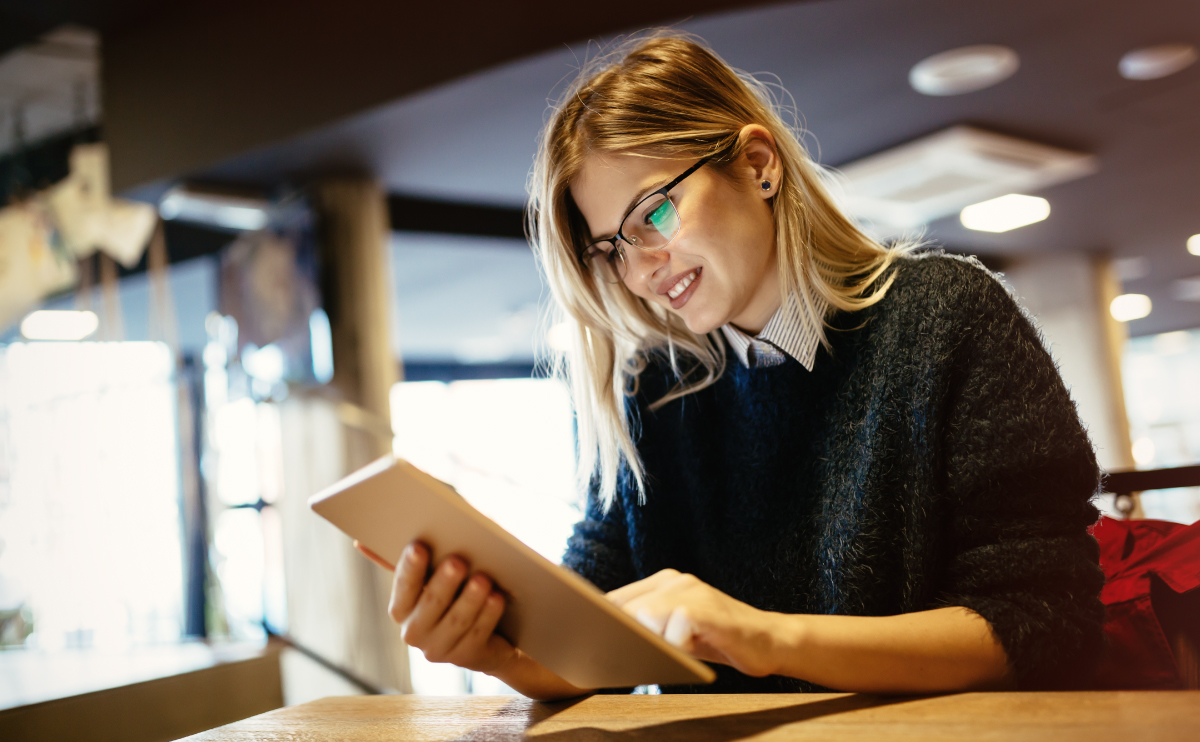 What Is ResearchGate? (2 Things)
If you're going to learn how to use ResearchGate, it might be best to start with a little more information on what you're getting yourself into.
ResearchGate is an online scientific community.
Users can join for free and create an account and profile (which I'll show you how to do in a bit).
With this, they can share their own publications and engage with the larger ResearchGate community.
It's great for students, professional researchers, enthusiasts, and lifelong learners to gain access to more raw research and shared knowledge.
It's also great for expanding your audience if you have research that you want to share.
It can open any piece of research up to more engagement, which can include peer review, general discussions, comparisons to related research, and more.
What many like about ResearchGate is that it involves more than reading and sharing research.
#1 Recruitment
One reason many younger and newer researchers get involved with ResearchGate is that it is often used for recruitment.
Users can connect with higher-level researchers, making the site a great place for this niche in networking.
Project managers can recruit additional scientists and research candidates based on ResearchGate postings.
It's a great way to advance a career or build up a research team, depending on which side of that coin is yours.
#2 Business Solutions
The networking opportunities with ResearchGate extend beyond career advancement.
There are also business solutions that can help publications, institutions, and research groups expand their brand.
So, if you're looking to improve outreach and branding for any work related to research, this is once again a powerful resource at your disposal.
So, when we talk about downloading from ResearchGate, you're gaining access to a whole lot more than just another research article.
You're joining this community, and understanding the resources can help you get the most out of it.
How Do You Download From ResearchGate? (4 Steps)
With all of that covered, let's get into the real reason you're here today.
How do you actually download from ResearchGate?
For the most part, the process is easy.
Find the content you want, and hit the download button.
If you want to get deeper into using ResearchGate, there are intricacies that are worth learning, and that's what I'll spend most of this time teaching you.
#1 Join ResearchGate
You do not have to join ResearchGate to browse articles and view publications.
This is not a mandatory step, but if you're planning to use the platform more than once, it's probably worth considering.
It's completely free to join, and when you're a member, you get access to more perks.
Members can filter results according to their intended use (such as students or government employees).
More importantly, if you want to use the networking tools, you have to have an account.
It's how the platform connects people (similar to any social media resource).
So, creating an account is a nice place to start.
In order to create an account, go to the correct web page (or download the iOS app).
You will have an option of which type of account you want to create:
Academic or student
Corporate, government, or NGO
Medical
Non-researcher
Pick the account that feels appropriate for your intentions with the platform.
You will also have an option as to whether your work is specifically scientific or not.
This helps with the networking resources later.
Again, choose the one that makes sense for you.
If you say that your work is scientific, you can enter fields for where you work and the type of work you do.
If not, you can simply start browsing the research.
Ultimately, account creation will ask for your name and email.
You will also create a password for the account.
Once it's done, you have an account, and you're good to go.
There is one important note.
If you want to take advantage of the professional researcher networking features, you have to provide a professional email.
Similarly, if you want to take advantage of academic features, you have to provide an academic email.
If the system doesn't recognize your email address as part of a professional or academic (or government if you went that route) group, then your account creation will stall.
You can still use the casual resources, but the platform won't recognize you as an active professional researcher.
#2 Start Browsing
Whether or not you have an account, you can start looking at research on ResearchGate.
There are a few ways to go about it.
You can browse according to the research you entered on your account.
You can also go through topic pages that will list some of the most viewed articles in fields like engineering, computer science, or social science (this is just the beginning of the many fields available on the site).
There is also a search feature that will help you find articles according to keywords.
You can look things up by author, field, title, abstract, area of study, and pretty much anything else you can think of.
You can even look up your own research if you are a contributor.
When you complete a search, you can click on any publication listed to view the abstract.
That will take you to a page where you can read the abstract and download the full article if it is available (availability is decided by whoever publishes a given article).
On that page, you will also see a nest of research tags.
These can help you find related research to deepen the body of articles available on any given topic.
Let me explain that with an example.
Let's say you're researching water contamination and how to get oil byproducts out of water supplies (specific, I know).
You might come across this article:
Selection of Granular Activated Carbon for Remediation of Water Contaminated With MTBE
When you go to that abstract page, you'll see tags that include ethers, organic chemicals, chemistry, organic chemistry, and MTBE.
Those tags are all clickable, and each of them will take you to a list of articles accordingly.
So, if you click on the MTBE tag, you'll get a list of rather specific research articles.
If you click on the chemistry tag, it's much less specific, and there are going to be orders of magnitude more total articles in the list.
Using the tags makes it easier to expand your research and find more articles and published science directly related to whatever topic concerns you.
#3 How Sharing Publications Works
Ok.
You know how to find publications, but there's a little more you should know about the ResearchGate system.
Not everything you want to research will be on the site.
Additionally, you can sometimes find research listings, but the full article or submission won't be available for download.
That has to do with how sharing is designed on ResearchGate.
It's like this.
A lot of scientific research is published by groups that monetize the research.
Scientific American is a great example.
This is a magazine that tries to publish high-profile research.
This magazine monetizes the publication, so to view articles, you have to subscribe (there are other ways to view SA articles, but by and large, it's a subscription model).
So, if a researcher on ResearchGate gets an article published in Scientific American, you can still likely find the article on ResearchGate.
But, in order to download it, you'll have to go through the Scientific American paywalls, since they own the publication rights.
That said, ResearchGate makes it easy to request a copy of any article directly from the researchers.
Depending on the publication agreements they have, they might be able to send you a free copy.
It's a case-by-case thing, but it never hurts to ask.
But, if no agreements stand in the way, researchers can provide a free download link on ResearchGate if they want to.
#4 Sharing and Downloading
Considering the complicated relationships that can exist between researchers and publishers, you won't have a uniform experience when you try to download from ResearchGate.
But, when research is available for direct download on ResearchGate, it is usually through a DOI number.
This is known as a digital object identifier, and it's basically a serial number that identifies the research article.
On ResearchGate, the DOI can take you directly to the publisher that owns the download rights of the research.
If it's available to share freely, you'll get access by clicking on the DOI number.
If that isn't available, then contacting the researchers directly is your best bet.
As for sharing your research, the DOI number is the safest way to do this.
You can find a full list of steps and recommendations for sharing your research here.
As you'll see in that tutorial, it's possible that your research has already been indexed by a coauthor or through publicly available information.