Here's how to stop someone from recording your phone call:
Technically, you can't.
But you can look into recording block apps to stop someone from recording your phone calls.
Or, contact a lawyer if you feel you were illegally recorded.
However, the best thing that you can do is to take precautions and be wary of those you converse with over the phone or voice-calling apps.
So if you want to learn all about alternative ways to stop someone from recording your phone call, then this article is for you.
Let's get started!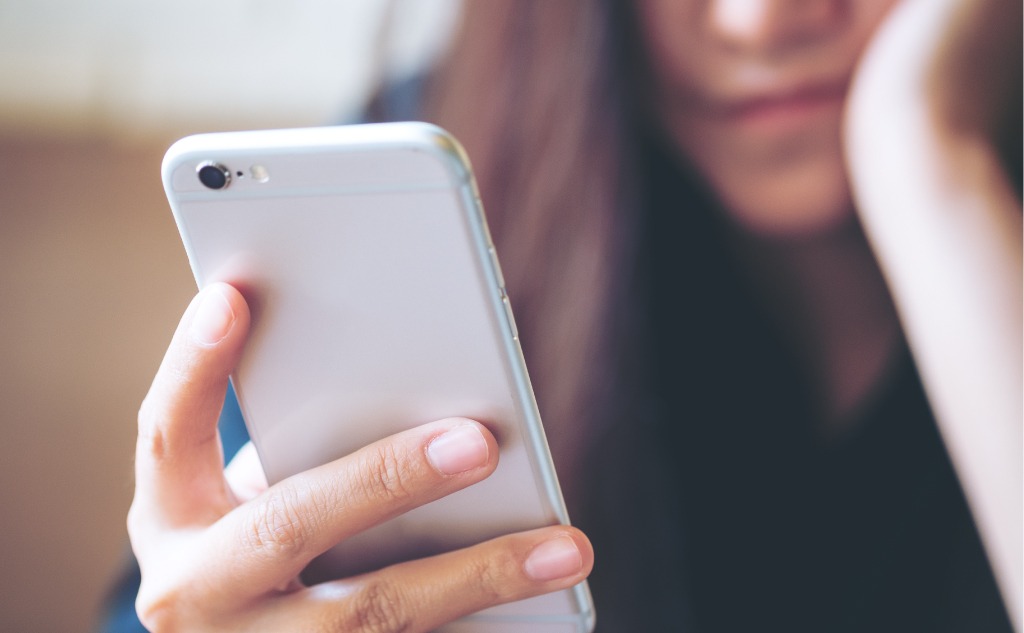 How Can You Stop Someone From Recording Your Phone Call?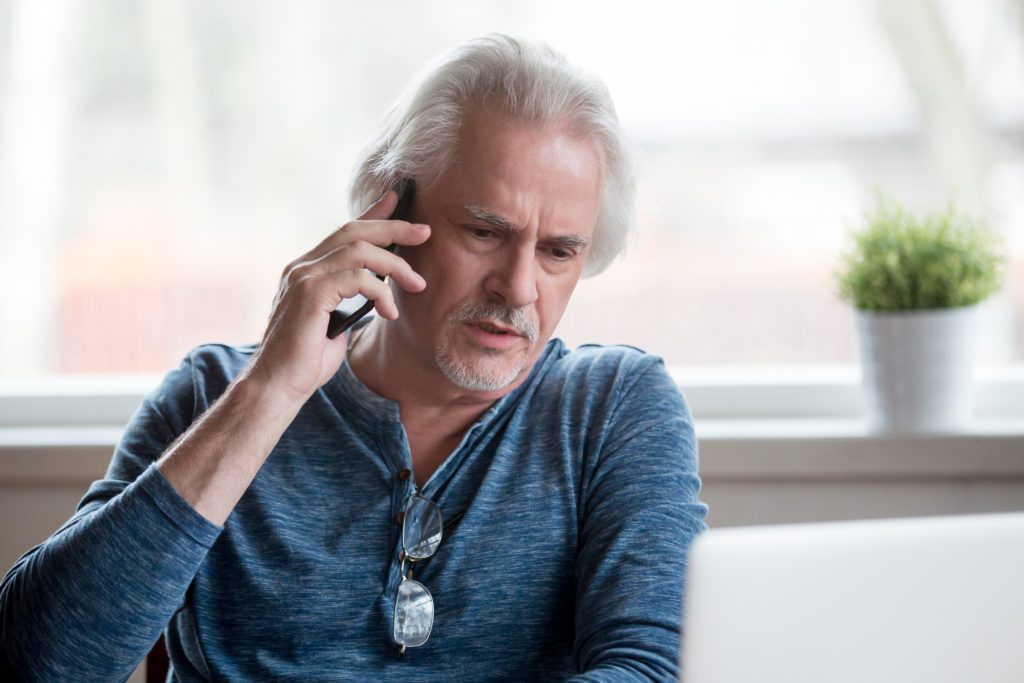 You can't control the apps on someone else's phone, so it's hard to prevent them from recording your conversations.
This is also true for recording devices on someone else's landline. 
Your best recourse is to tell them not to record you.
If this is a friend, it should be an easy conversation. They either respect your wishes, or you can block their number and have them send you texts to avoid being recorded.
If you feel you've been illegally recorded saying something that compromises your privacy or legal rights, you can contact a lawyer to see if you have a good case.
You can find lawyers in your region by looking them up on avvo.com.
Sometimes, you may hear staticky noises that indicate a recording device.
However, many modern digital apps activate silently.
Keep reading to learn about potential apps and settings that can help you maintain your privacy, as well as what legal rights you may have to keep your conversations private.
The Reality of Modern Technology: Privacy Is Hard to Come By
If you use a cell phone, you can record your calls, and the other person can record it on their end as well.
You may not even realize that your phone has software that reports your conversations. 
Additionally, it's hard to determine whether the other person is recording the conversation.
When you use a landline, hardware devices on your line or the other person can record the conversation without your knowledge.
Additionally, local, state, and federal authorities can tap your line under a warrant if they feel there is a compelling reason to do so.
Most states have single-party consent when it comes to recording conversations.
Other states require both parties to consent, but courts haven't historically found in favor of plaintiffs in these cases.
In fact, in some states, the recording may be legal if conducted by a law enforcement agency. 
At the federal level, only single-party consent is required. This complicates your ability to protect your privacy if the other person consents to the recording.
Then, if the callers are in different states, there's a question of which jurisdiction applies.
The case law on plaintiffs objecting to being recorded is murky and unsatisfactory at best.
Can I Find a Recording Block App that Works?
It's important to test any apps claiming to block your microphone.
When evaluating an app that blocks call recording, customer reviews are a good place to start.
Consider Microphone Block Free-Anti-malware & Antispyware, which customers seem to like and trust.
However, even if you block your mic from being recorded, the other person can put the call on speakerphone and use another device to record the conversation.
Beware of SCAMS!
Some apps claim to block recording apps, but they don't work very well, as you can see in the case of the Call Recording Detector: Block Recording Simulator (See customer feedback on this app.)
In some states, all parties must consent to have the conversation recorded.
However, as we have seen, many states have single-party consent designed to aid lower enforcement agencies investigating criminal activity.
You Can Control Whether to Record Conversations on Your Smartphone
Apple, Android, and other manufacturers allow you to turn call recording on or off, as follows.
To turn off call recording on Android Phones:
Go to Call dialer.
Click on the three dots at the top right of the screen.
Choose Settings.
Go to Call Settings Option -> Calls Auto Recording.
Turn Auto Call Recording Off.
To turn off call recording on iPhones:
Go to"Settings -> Control Center.
Choose Customize Controls.
Tap the "-" button to the left of Screen Recording.
This disables the feature on your phone.
Does Skype Let You Block Recordings?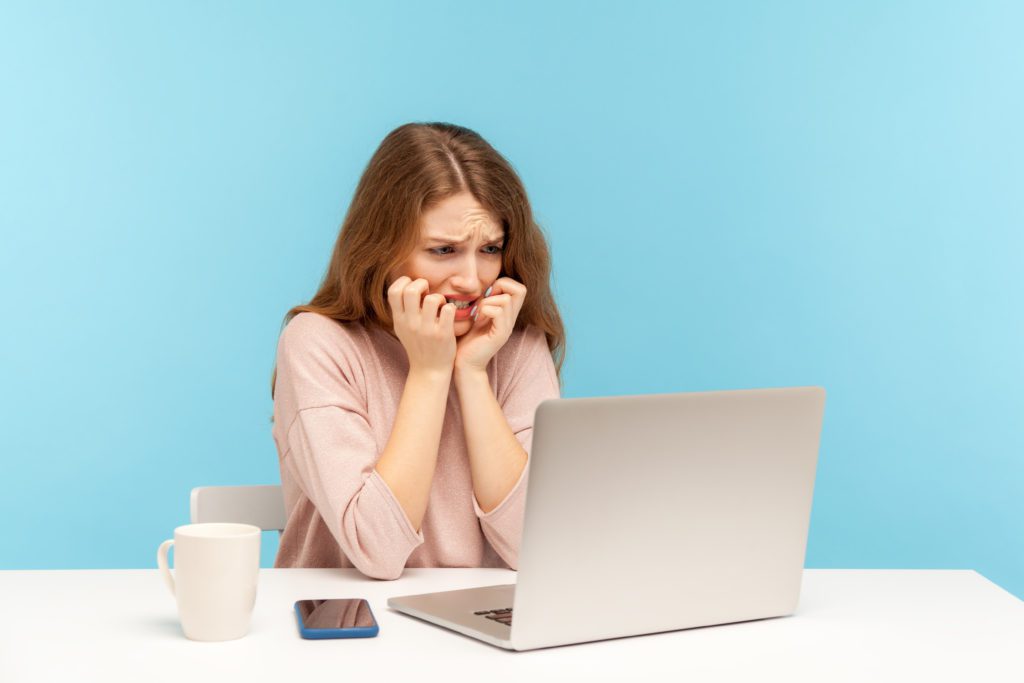 Skype provides no settings to prevent your video call from being recorded.
When you connect with another caller on a webcam, they can record the video, text, and audio functions.
The best you can do is take the necessary precautions and choose your Skype partners wisely.
If you feel that someone is recording a session without your knowledge, ask them to end the recording prior to continuing with the video chat. You can also turn off your camera icon to avoid being recorded on a bad hair day!
Can You Tell if Someone Is Recording Your Phone Conversation?
It's very hard to detective someone is recording your conversation on a smartphone or webcam chat.
Here are some tips that may indicate someone is recording you without permission:
Do they ask a lot of questions without offering a lot of conversation on their end?
Are they acting strange and hesitating during the conversation, indicating nervousness or checking a script of questions?
Do they repeat questions or ask in-depth questions to get clarification?
If you want to protect your privacy, it may be better to avoid embarrassing revelations unless you are in person and completely trust your conversation partner.
While you may have legal recourse if someone recorded you without your knowledge, the case law doesn't present clear-cut precedence that can give you peace of mind.
Unfortunately, there aren't that many apps that work well when it comes to blocking other people from recording your smartphone conversations. 
Further, when considering recording block applications, test them out to ensure that they work and carefully review online evaluations of the software for ease of use and efficacy.
Of course, you could always resort to kindergarten humor and belch or fart loudly in the middle of the conversation.
However, that might just make the recording social media fodder.