Here's how to bypass the "Can't Take a Screenshot Due to Security Policy" restriction:
It is intended to prevent sensitive information from leaking; unauthorized access, accidentally sending private information, and so on.
There are a few options to bypass the restriction.
One is to download any third-party software that takes screenshots.
Allow screen capture, and it's done.
If you want to learn all about the "Can't Take A Screenshot Due to Security Policy?" restriction and how to bypass it, then this article is for you.
Let's jump right in!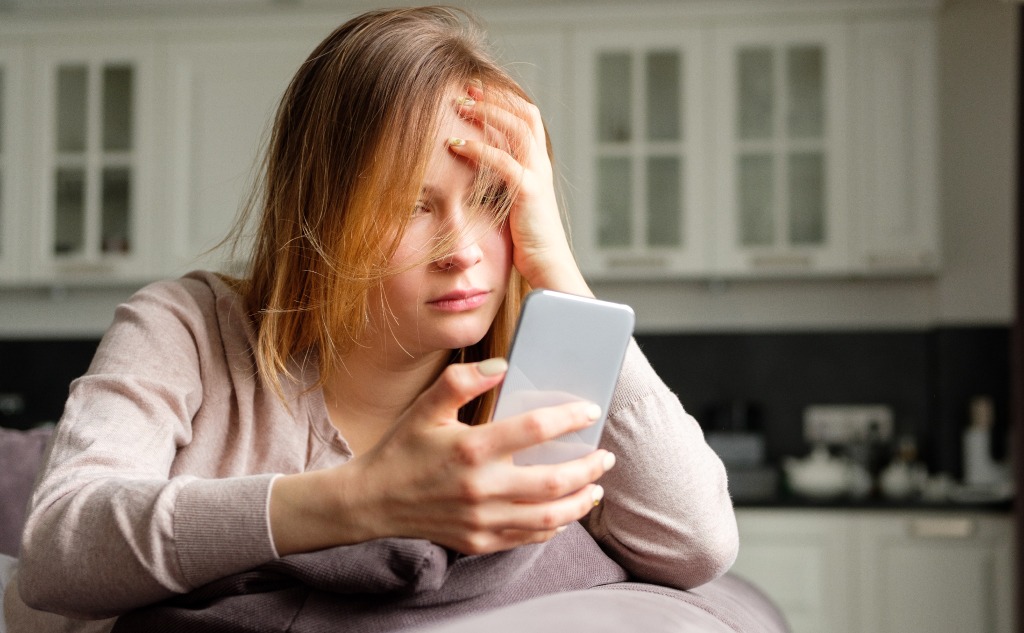 Do You Get a "Can't Take a Screenshot Due To Security Policy"?
Most of us have experienced a situation where we didn't want to write down or memorize something we saw on the Internet or on our cell phones.
So we decide to take a screenshot.
It's so much easier to just take a photo and read from the image.
We don't need to find a pen or paper or shuffle apps on our phones to write something that we need to remember.
So taking screenshots has almost become a substitute for memos.
When we capture a screenshot, we have an image that represents a memory for us.
There's no need to think back on something or facepalm ourselves when we can't remember.
Open up the gallery and find the image.
Think back on a situation where this would be the perfect solution, but it just wasn't possible.
Then, there's that "Can't take screenshot due to security policy" notification.
So annoying, right?
Let's take a look at how to bypass this notification and take a screenshot anyway.
Why Does the Screenshot Restriction Policy Even Exist?
The most common reason we can't take a screenshot is the security policy of some apps.
This frequently happens on Android devices.
So when we want to take a screenshot of our banking app, we just can't.
Why does this happen?
Well, apart from the fact that your banking data is incredibly sensitive data, there are other security reasons as well.
It's far too easy to take a screenshot, and we can do it at any time with or without bypassing the security settings.
This means that almost every mobile phone owner out there knows how to take a screenshot.
And the danger is that everything digital can be compromised hypothetically.
You may accidentally send a screenshot to someone, lose your phone, or have someone unauthorized access your photos.
Why Can't I Take Screenshots Due to a Security Policy?
There are so many reasons to implement this kind of restriction.
First and foremost is the fact that people tend to abuse screenshots.
There is a lot of fake news based on fake screenshots, and there's a lot of misinformation.
However, the most important reason behind this restriction is that there are many malicious people out there, and a lot of malicious software called malware, is created by those same people.
So, we have a very famous Trojan horse malware called Gh0st RAT.
It's a very interesting name because RAT is an acronym for Remote Access Tool.
This "tool" can capture screenshots remotely, and this is why it's dangerous.
However, this malware only works on the Windows platform.
So, if you don't own one of those Microsoft phones, there's no reason to be worried.
Although most laptops run a Windows platform, so make sure that you have a good security system in place.
Another reason we can't take screenshots due to security policy is that the Android operating system developers think that a certain level of privacy is necessary.
If we didn't have this restriction in place, it would be easy for all other apps to record or take screenshots of activities that we do every day.
Sensitive information may leak, someone may access your screenshots unauthorized, and the list goes on.
What Are the Reasons for the "Can't Take Screenshot Due To Security Policy"?
The first and most obvious reason is the phone policy.
Your Android device might have a policy that doesn't allow taking screenshots.
This means that there's a restriction on your account as well.
The second reason can be Google Chrome's Incognito Mode.
You can't take screenshots when you're in Incognito Mode.
You can't bypass this, and there's no need to. Just exit this mode, and enter Chrome regularly.
Also, you may install another browser and use the Firefox equivalent of the Incognito Mode and take a screenshot.
The third reason is that the app has its own policy.
Your banking, investment, financial apps, and even WhatsApp sometimes prevent us from taking screenshots.
There's a good reason, very sensitive information, hackers, and human errors like accidentally sending photos.
"Can't take screenshot due to security policy" is a very valid message, and we should take it seriously.
However, the screenshot feature is a very useful one, and we can find it everywhere—Windows, iOS, Android, Linux, and so forth.
How to Bypass "Can't Take Screenshot Due To Security Policy"? (6 Ways)
We're not saying that it's smart, but it is useful to bypass this restriction in some cases.
For example, we need to remember that billing information, and we're on the go, so we can't write it down.
Or, we simply don't have the time and believe that nobody will hack our phones or steal our data.
That's why we want to be able to take screenshots whenever we want.
#1 Financial App Screenshot
So, there's a way to do this, but it's not recommended.
However, if you think it's necessary and don't have the patience to write down the information or just believe it's more convenient, you can install a third-party app.
Any third-party android app that you can use to take screenshots would work.
The built-in screenshot feature is blocked, but a random app might work.
Fortunately, and at the same time annoyingly, financial apps don't allow screenshots, and this is good and bad.
But, they only block the built-in feature, and this is why you're able to bypass it.
#2 Restricted App Screenshot
Many apps simply restrict taking screenshots.
For example, you try to take a screenshot on WhatsApp or Facebook, and you get that message. It's just a normal situation.
You can do the same we would do for financial apps.
Just download any third-party software that takes screenshots. Allow screen capture, and it's done.
You can take a screenshot of something that you think is very important.
#3 Removing Company Account
If your phone has a company account attached to it, your company might have a "no screenshot" policy.
But, no worries, you can easily solve this issue. There's only one thing you need to do.
You need to either contact your company's IT department to fix this or remove the account that has the policy.
For that, you need to go to Settings > Accounts and backup > Accounts.
Then, find the app or account you need to remove, tap on it, and tap on Remove account.
This is definitely going to stop the notification.
#4 Cast Screenshot Trick
Remember, this is just a trick.
You can actually cast your screen to another device and then take a screenshot on the other device.
For example, you can install an app like Team Viewer on two different devices, connect them, and try to take a screenshot on one of the devices while accessing a restricted app on the other device.
#5 Google Assistant Screenshot
You can try taking a screenshot using Google Assistant.
If you have the Google Assistant enabled, you can say, "Ok, Google."
Then, say, "Take a screenshot."
This may work.
There's another way to do the same thing.
Just open the assistant with the same command, "Ok, Google.", tap on the quick questions, tap on Share Screenshot.
If there's a problem with Google Assistant and you cannot capture the screen, you need to modify the settings.
Go to Settings > Google > Settings for Google apps > Search, Assistant and Voice > Google Assistant.
Once you open the Google Assistant settings, you need to tap on General.
There will be an option to Use screen context.
Just toggle it on.
Now, the assistant should be able to take a screenshot.
#6 Media Storage Permission
Sometimes, the screenshot notification doesn't appear because of security reasons.
It actually appears because you don't have writing permissions for your storage.
This happens more often than not with phones that use SD cards.
You need to actually allow the screenshots to be saved on your SD card.
The easiest way to do this is by opening Settings and going to Apps.
Once you reach Apps, you can tap on more, the three vertical dots in the upper right corner of the screen.
Then, tap on Show system apps, find Media Storage, and tap on Enable.
This should enable all possible media storage.
How To Take a Screenshot? (3 Systems)
If you know how to bypass the screenshot restriction, it's also very valuable to know how actually to take a screenshot.
Fortunately, when you get a new device, you have a tutorial, like a walkthrough, for all the features.
However, many of us don't even look at this feature, and the fact is that whenever we need to take a screenshot and we don't know how we go online to figure it out.
#1 Windows Screenshot
It's fairly easy to take a screenshot using the Windows operating system.
You can simply click on the PrtScn on your keyboard. It's usually the first key above the backspace key, from right to left.
There are two ways to save the screenshot.
First, it's possible to save it using Paint, the app.
Just open Paint and hold Ctrl + V.
The screenshot will appear, and you may save it wherever you'd like by clicking on the save icon or on the option Save As.
The second way to immediately get an image file is by using the Windows key and the PrtScn button.
This way, the screenshot usually gets saved in the C:/Users/YourUser/Pictures/Screenshots.
#2 Android Screenshot
You hold the Power button + Volume Down button for almost all Android devices, and the screenshot gets saved.
It's great because you can immediately see it in the gallery.
Some older Samsung phones have the Home button, so you need to hold the Power button + Home button to take the screenshot. T
his works on almost every Android phone.
#3 iOS Screenshot
For every iPhone, iPod, iPad, and so forth of the older generations, you hold the Power button + Home button simultaneously, and you get a screenshot.
For the newer generations, you press the Power button + Volume Up Button.
The screenshot immediately appears in the gallery.