Here's how to fix your Steam download time going up.
From a third-party app that's affecting Steam download speed to the time on Steam and the time zone.
So if you want to learn how to fix your steam download time, then you're in the right place.
Let's jump right in!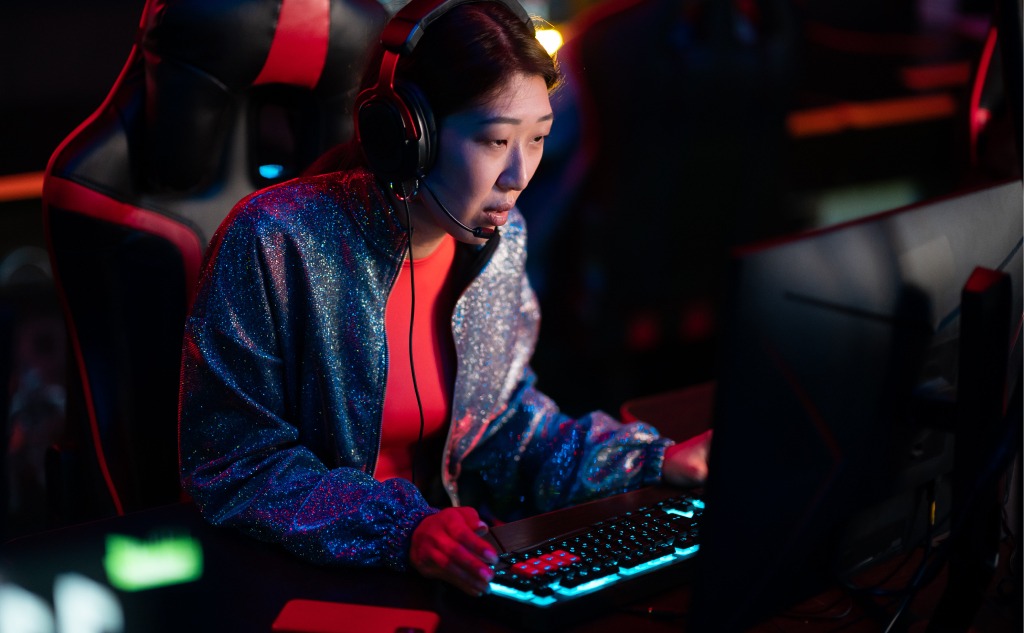 How to Fix Steam Download Time Is Going Up?
Entertainment is what makes life fun and interesting. Some like watching TV, hanging out, going to the theater, or playing games.
Sometimes, the best entertainment you can have on a gloomy day is a computer video game. Everybody likes a good video game, and many online gaming platforms let you enjoy this activity.
You can access many games for just a couple of bucks or for free. Steam is one of those platforms, and it's one of the most famous video game distribution services out there.
However, downloading the best free games on Steam can sometimes be a painful experience. There's just that problem when we have the download time increase more and more.
You don't want your fun ruined by unstable or slow download speeds. So, let's examine this issue so we can try to resolve it.
What Is Steam?
Steam is a digital platform that distributes PC games. So, basically, it's an online video game store. With Steam, you can buy PC games, discuss them, play them, and even create them.
It's a great way for developers to earn money as well.
The platform has everything for gamers. It has mods, patches, fixes, and a lot of DLC (downloadable content). The intent in creating Steam was to provide a platform for people to download games online and apply needed fixes, updates, and patches easily.
When you run Steam, it looks like a browser. But this browser is intended to provide everything related to games. It has a very good interface that lets you browse games of every kind and buy games. It is much more convenient than going to a physical store.
The best thing is that there are so many video game trailers available. You can even see some gameplay clips, screenshots, and other tools such as reviews to help you decide which game is right for you.
Also, there's the Steam community. This is a discussion forum for all steam members. There are many topics covered related to walkthroughs, tips and tricks, hints, and so forth. There are even comments on some Easter eggs (hidden message or feature), post reviews, and the latest news on new games.
It's available on all commercial operating systems and on TV. However, you need a good internet connection and good bandwidth to play or download games from Steam.
How Does Steam Work?
Steam works as a cloud-based game store. It's called a game library/store because there are sometimes free games available. Of course, if you buy a game, you will have it available in your personal game library.
The most convenient thing about Steam is that you only need to have your Steam account to play most games anywhere in the world.
This is what makes it so convenient. It's like you're logged onto Facebook, and you're in Germany, Japan, or wherever. You'll still be able to log into your personal profile.
How this works is when you buy a game on Steam, it gets added to your account. This means that the game will be stored on your account, and you can open it on any computer with a Steam client installed.
A great advantage of Steam over other similar platforms is that Steam provides you with statistics about your gameplay; that is, the most frequently played game and time spent playing each game.
It's quite easy to download the Steam client. The only thing you need to do when you want to download it is to go to the official Steam website. Or you can download a game from the website, and it comes with the Steam client.
When you download the game from the website, there's no avoiding the Steam client.
You need it because it also functions as a launcher. However, the Steam client has valuable .dll files (dynamic link library) required to run some games.
Slow Download Speed-Steam or No Steam
Sometimes, you just have those issues when downloading that are a huge pain in the neck. The things that cause this annoyance are quite easy to resolve. But first, let's see what can cause slow speeds.
General reasons for slow Internet speed are:
Old Hardware
When you have old hardware, well, everything is harder. An old computer often doesn't have the necessary memory to support the higher speeds.
Just for comparative purposes, it's like trying to connect the original Sony Playstation console to the Internet. No dice!
Don't wonder if you should replace your old PC or upgrade it. It's definitely better to have a newer device that supports the latest standards.
Traffic on a Website/Platform
When there's an overload of traffic on a certain platform or a website, it's not the problem with us.
The problem is with the servers on the website's end. They are not meant to support a heavy load of users simultaneously.
Outdated Software
For the speed to function appropriately, you need to have everything on our devices up to date.
All the device drivers and all the other software, including the operating system, need to be the latest version. Then it can support the highest speed.
It's much easier to download things using newer software because newer software supports the newer connection standards and bandwidth.
Imagine downloading an older version of the Steam engine. Only older games would work. It's like trying to play Fortnite using Windows 98.
Connection Path/Distance
It's very logical that you can achieve the highest speed when you're closer to the source of the connection. It's like firing up the grill. When we fire it up, the closer we get to it, the hotter it feels.
It's the same for the connection. When you're standing in your house next to the Wi-Fi router, the signal is stronger, and you have no difficulty playing Clash of Clans on your smartphone.
But, as soon as you move further away, it gets harder to play because of all the annoying loading (download/upload).
Viruses/Background Apps
Make sure to scan your device on time, there's a lot that can happen within a couple of clicks, and we don't want something useless or harmful stealing our bandwidth.
The worst thing is that viruses or background apps (not that they're the same) can severely impact the processing power of your devices, and this decreases the speed of data transfer.
9 Reasons Why Your Steam Download Speed Is Slow and How to Fix It
A very common issue for Steam users is that downloads randomly stop and start. It happens at least once to almost everyone who uses the platform. There are a few reasons this happens, but it's nothing that isn't solvable.
However, it's difficult to determine exactly what is the culprit behind this malfunction. It can be any third-party app that's affecting Steam download speed. It can be the time on Steam and the time zone on our device, outdated drivers, or even Windows services.
It can also be any of the general reasons for slow internet speeds. So, how do you fix it?
#1 Closing Background Apps
There's always some software running on your device in the background. It's a normal thing.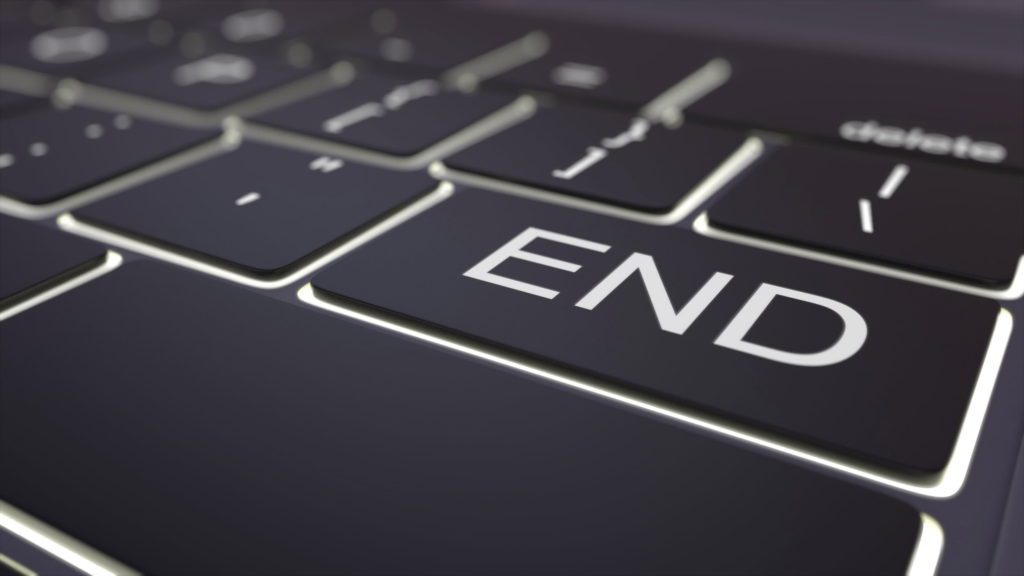 The fact is that many apps consume our bandwidth behind our backs. So, what you need to do is close these background apps.
In this case, you need to right-click on the taskbar at the bottom of our screen. Then, select the Task Manager.
A window will pop up labeled "Task Manager." As soon as it opens, you'll see two lists: Apps and Background processes.
You should close all the apps by clicking on them and click on End Task. Also, some third-party apps can run in the Background processes list. Make sure to locate and end them as well.
Another third-party software might be affecting the Steam download speed. It's the VPN (Virtual Private Network) software that lets you stay kind of anonymous on the web.
If you're connected to a VPN, you need to make sure it's turned off when you download something from Steam.
However, some premium VPN services allow you to bypass certain apps.
#2 Restart the Steam Client and Reconnect to the Internet
Sometimes, the best way to deal with an issue is to simply turn something off and on again.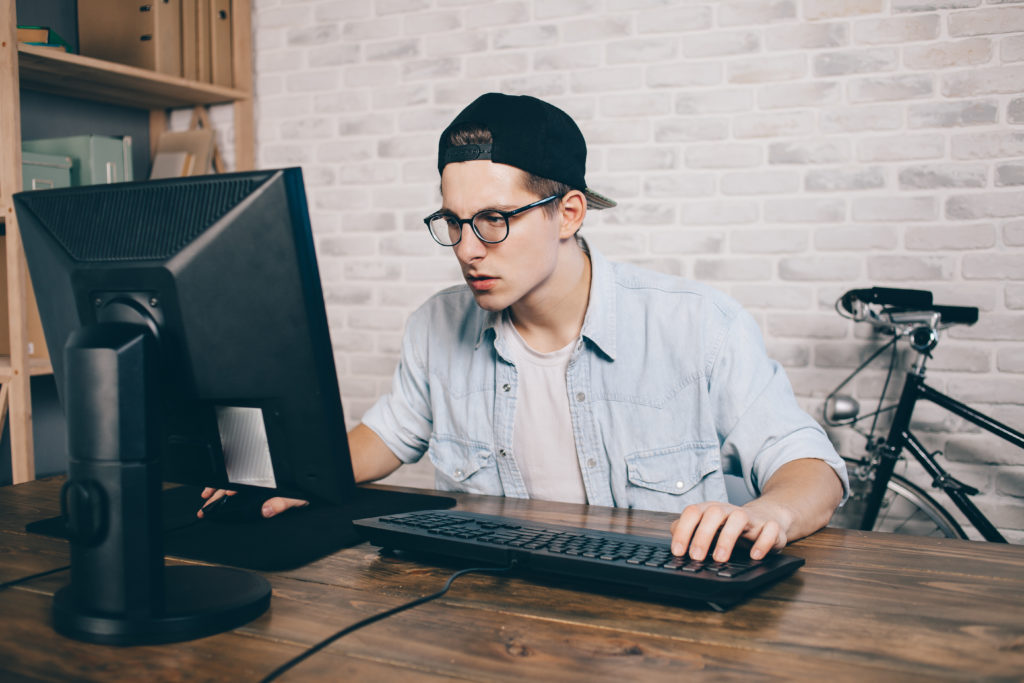 A simple restart can fix many things. You do it all the time with our routers and modems when you have connection issues.
So, why not do it now?
When you run the Steam platform, you see your dashboard. You need to click on Steam in the upper left corner of the screen and click on Go offline.
Once you do that, a pop-up window will appear, and you need to click on Restart in offline mode.
When it restarts in offline mode, go back to the same Steam button, and click on Go online. The same pop-up window will appear, and you need to click on Restart and go online.
This can be a good fix, and the download should work properly now.
#3 Clear Steam Download Cache
Now and then, you may have problems with the cache memory, not exclusively with Steam, but with every possible app. That's something that happens from time to time, and it has an easy fix.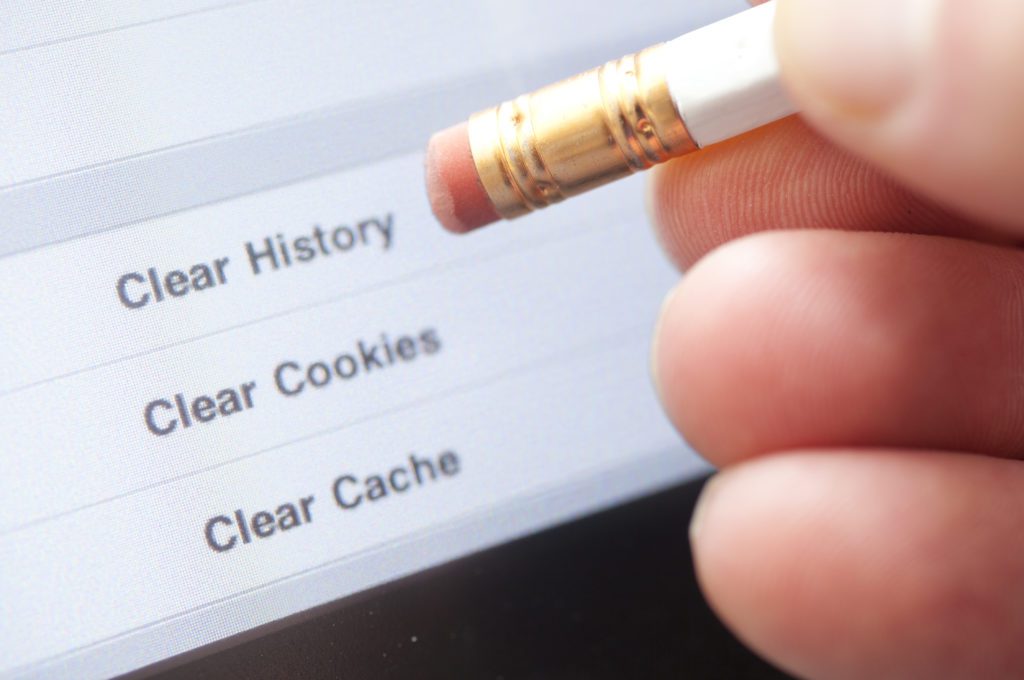 For Steam particularly, you need to run the Steam platform. Go to the Settings menu. When you open up settings, You can see Downloads on the left pane.
Click on Downloads. Then, go to the bottom of the page, where you can see Clear Download Cache. Click on it, and this will clear the download cache memory.
#4 Synchronize the System Clock With the Time Server
The time your system registers and the time on the server can be different.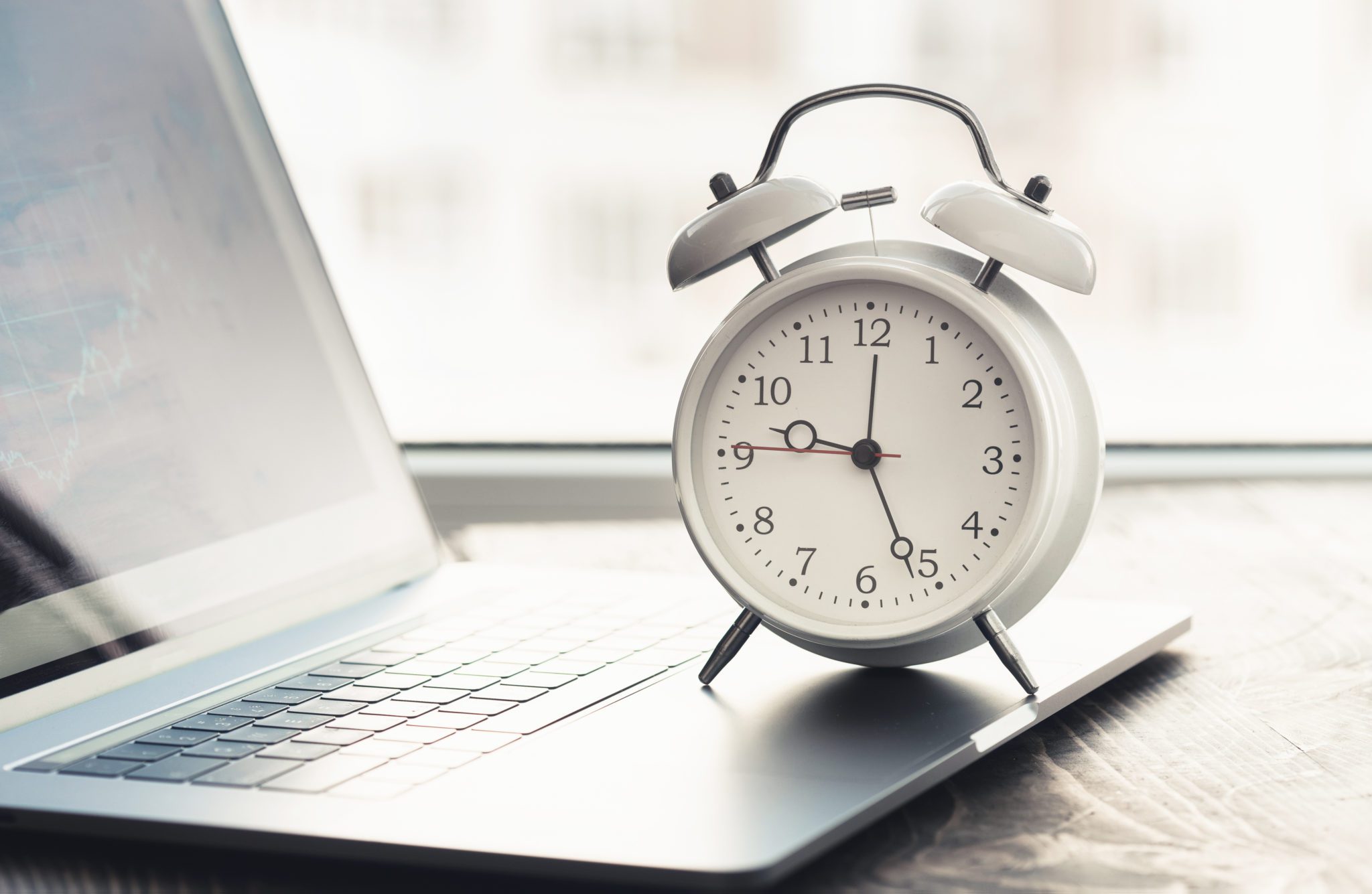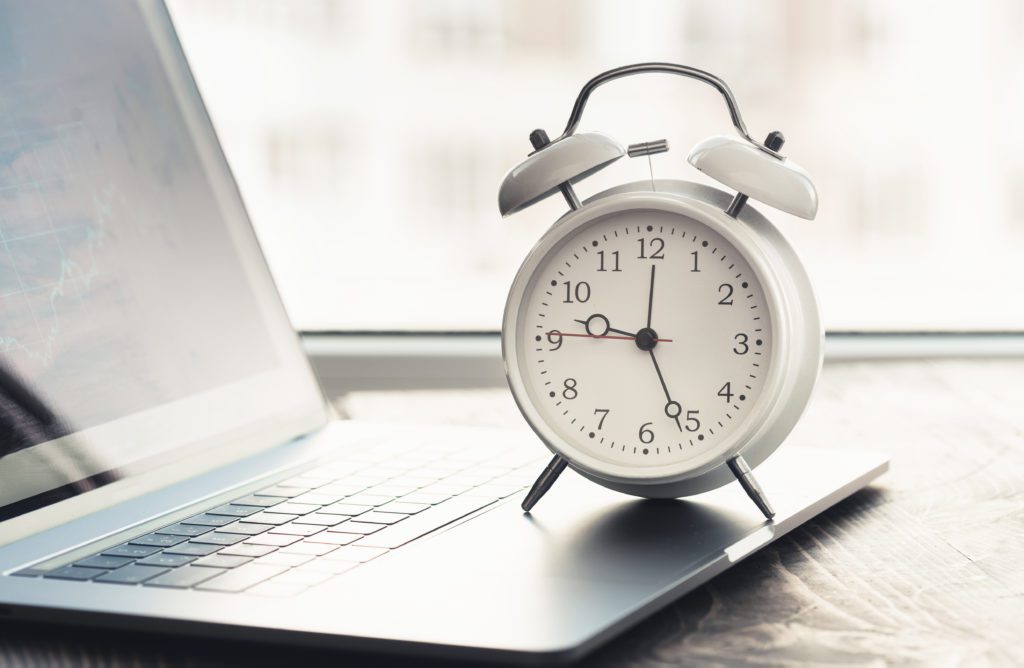 The downloads from different servers located in different places can largely depend on this. That's why you need to sync the times to see if it works properly.
It's quite easy. You need to go to the search box next to the start menu and type date & time.
You can click on the option that appears first and open the Date & Time settings.
You need to click on Add clocks for different time zones. You will see the Internet Time tab. It's the last tab on the right. Under this tab, you will see Change settings.
Check the box labeled "Synchronize with Internet Server" and click Update Now > Ok. Now, retry the Steam download.
#5 Change Download Region
Steam is a large global platform, and it has many servers across the globe. The default setting is that Steam connects you to the server that you are closest to using your location or the location of your network.
However, this can be an issue because it's not always very correct. So, the download time can go up as download speed decreases or completely stops because of the wrong connection.
In this case, you need to change the download region on the platform. To do so, you need to run the Steam platform. Go to Settings > Downloads > Download Region.
Once there, a drop-down menu will appear. You can then choose a different server closer to your location. It doesn't have to be in the same country, just closer.
#6 Set the Right Bandwidth for Steam
If the bandwidth limit isn't within the boundaries that your ISP (Internet Service Provider) gives you, then adjust it in the Steam settings as well. If you don't, this can mess up the download speed.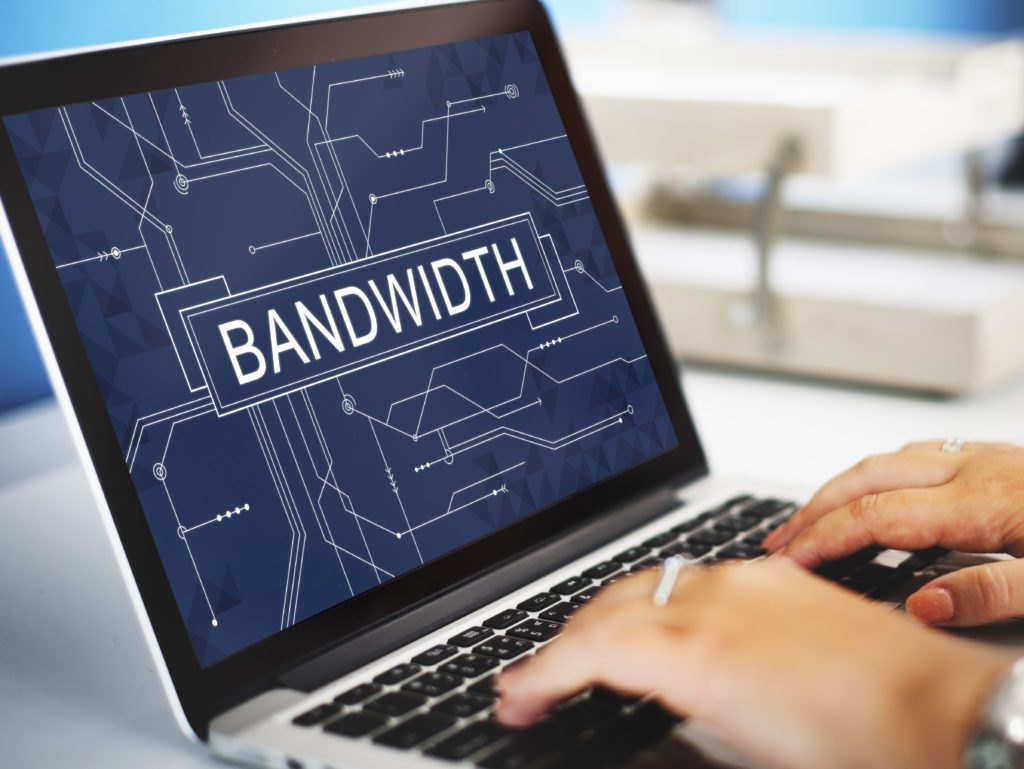 Again, you need to run Steam. Go to Settings > Downloads. Once there, you can see the section "Download Restrictions."
There's going to be a drop-down menu that says "Limit bandwidth to." You can set it to No Limit. Now try again by resuming the download.
#7 Update Drivers
For all the hardware components to run smoothly, you need to have updated device drivers.
An outdated network device driver might cause serious interruptions in your internet connection.
It's a quick fix. All you need to do is go to the search box, type in Device manager, and click on the first option that appears on top.
When a window labeled "Device manager" pops up, find the Network adapters, expand it, and right-click on the adapter and Update driver.
#8 Disk usage
Sometimes, slow download speed on Steam can be caused by high disk usage. For this solution, you need to run some commands to fix it.
This includes the WPR (Windows Performance Recorder).
You need to type Run into the search box. Select the first option on top, type CMD and hit Enter. When the black command prompt window appears, you need to type more commands.
Type WPR-cancel. This will disable the performance recorder and certainly release some load off your disk. Then, you can stop other services that are overloading your disk capacity.
Type stop-service diagtrack and hit Enter. This will stop your Connected User Experiences and Telemetry.
Also, you can disable the start-up process by typing set-service diagtrack -startuptype disabled.
All of these should alleviate the stress from your RAM (Random Access Memory).
#9 Reinstall Steam
If all else fails, you can always do a simple reinstallation. Just uninstall the program, restart the device and install it again. This is the easiest fix, but it's not a certain one.
To do this, you need to go to the Control Panel > Programs > Programs and Features.
Once there, right-click on Steam and click on Uninstall. After that, restart your device, and find the Steam .exe file to install it again.