SAP makes software.
That's the shortest possible SAP definition, but it's not especially useful.
So if you want to learn the complete definition of SAP in business terms and get a super simple SAP explanation step-by-step, this article is for you.
Keep reading!
Contents
The Definition of SAP in Business Terms Step-By-Step
The definition of SAP in a business context is:
SAP (Systems, Applications, and Products in Data Processing) SE (Societas Europaea) is a European worldwide operating software company that makes software for the management of business processes suitable for companies of any size and industry.
Let's break this definition down, step-by-step:
SAP (Systems, Applications, and Products in Data Processing) …
SAP stands for "Systems, Applications, and Products in Data Processing" and "Anwendungen und Produkte in der Datenverarbeitung" in German.
When SAP was founded in Germany in 1972 by five former IBM employees, SAP stood for "Systemanalyse und Programmentwicklung", later abbreviated to SAP. That German translates to "System Analysis and Program Development" in English.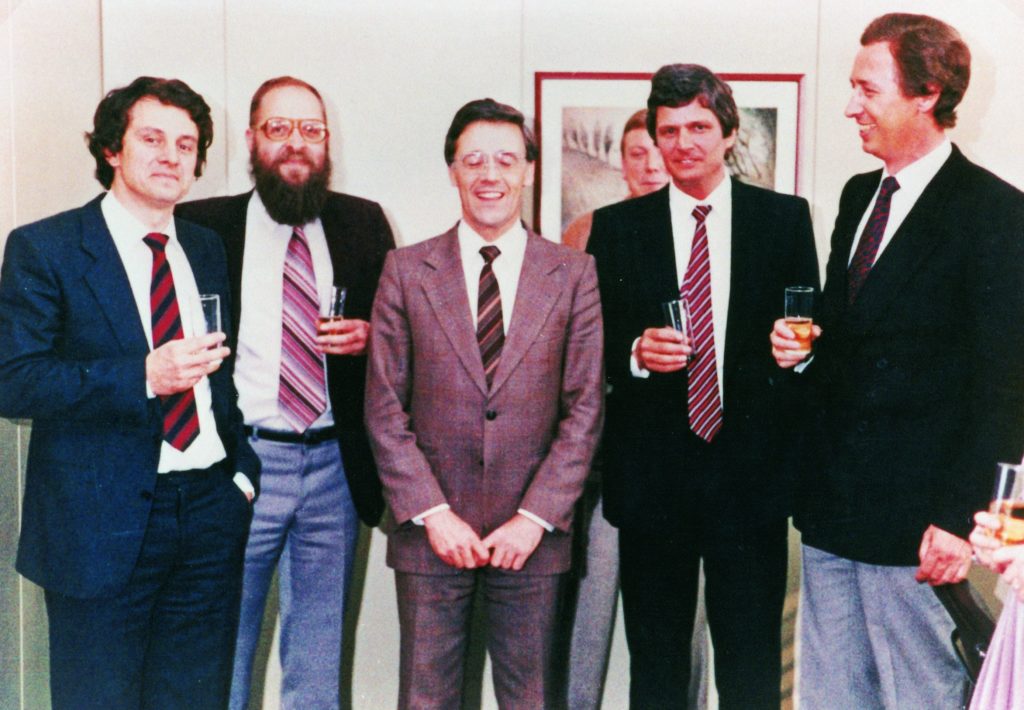 In 1976, SAP changed the full name to what it's today, likely because SAP anticipated that they would go international soon and the former full name didn't work well in English.
… SE (Societas Europea) is a European …
SAP is a Societas Europea (SE).
Societas Europea is a Latin term that translates to "European society."
A Societas Europea is a public company that is registered in accordance with the corporate law of the European Union.
When SAP was founded, it took the form of a private partnership (GbR) under the German Civil Code.
Then, in 1976, in accordance with German law, SAP founded a limited liability company (GmbH) that SAP turned into a stock company (AG) in 1988.
Finally, in 2014, SAP AG became a Societas Europea (SE) in 2014 and therefore transformed from a German company into a European company.
… Worldwide Operating Software Company …
In 1977, SAP got its first international customers from Austria and France—5 years after SAP's founding.
Today, SAP operates worldwide and has customers in 180+ countries—quite an impressive number since there are 196 countries in the world.
SAP is a software company.
Software is that part of your laptop or mobile phone that you can't touch; the applications that perform calculations, record, return, and display information to you as a user.
The counterpart to software is hardware.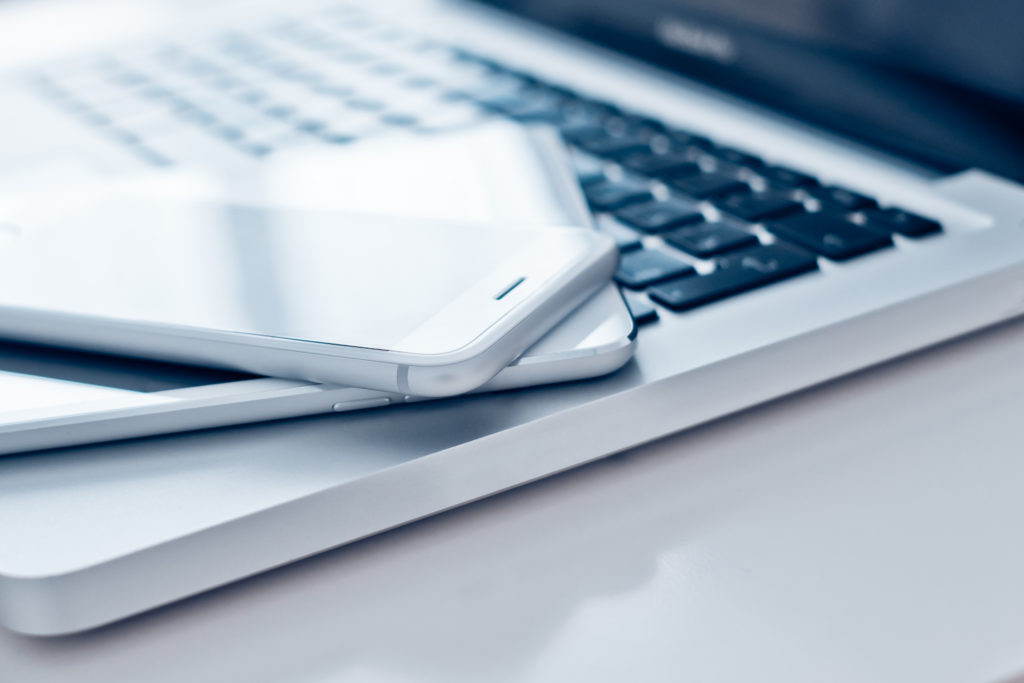 Hardware are the parts of your laptop or mobile phone that you could touch such as the memory of your mobile phone, the processor, the display, and the device itself.
SAP doesn't make any hardware.
… That Makes Software for the Management of Business Processes …
Almost any software companies only make a specific kind of software, and SAP is no exception.
SAP makes business software that is used by companies to manage their business processes.
Imagine a business process as the flow of information and work that is needed to make something happen.
Almost anything can be depicted as a process.
To make a process in its fundamentals more tangible, think of it as a flow diagram.
For example, a process not for a business scenario but on a personal level, when you want to use your laptop:
Locate the laptop
Get the laptop
Open the laptop
Press the power button. If the battery is empty, plug the laptop into its power source.
When the operation system is started up, then enter your credentials.
So a business process for a help desk could be:
Answer call
Create ticket
Log details in the ticket
Assess urgency and impact
Assing priority
Assign help desk employee to the ticket
Help desk employee picks the highest priority ticket
Help desk employee takes care of the ticket. If the help desk employee can't take care of the ticket, then he escalates the ticket to a 2nd level help desk employee.
The two biggest markets in the management of business processes or business software are the ERP (Enterprise Resource Planning) and CRM (Customer Relationship Management) markets.
ERP software is used to manage the daily operations of the business, such as production and employee management.
SAP is #1 in the ERP software market worldwide.
CRM software is used for interactions with customers, such as running an online store and handling customer communications.
SAP is #2 in the CRM software market worldwide.
… Suitable for Companies of Any Size and Industry.
SAP offers business software solutions for companies of any size, from a single person running their own business, up to the largest company in the world.
Companies can customize their SAP software to meet their specific needs.
An excavator manufacturer has different requirements than a bank, and so they need their software to do different things.
SAP software is flexible enough to be configured for these different needs.
SAP offers industry-specific software as well. The company has set up their software to be pre-configured for certain industries, such as
Aerospace and Defense
Automotive
Banking
Chemicals
Consumer Products
Defense and Security
Engineering, Construction & Operations
Healthcare
High Tech
Higher Education and Research
Industrial Machinery & Components
Insurance
Life Sciences
Media
Mill Products
Mining
Oil and Gas
Professional Services
Public Sector
Retail
Sports and Entertainment
Telecommunications
Transportation & Logistics
Utilities
Wholesale Distribution
Now to some remarkable numbers concerning SAP:
Remarkable SAP Key Figures
SAP has:
340+ products
100,330+ employees
200,000,000+ users
440,000+ customers in 180+ countries

80% of SAP's customers are small and medium-sized businesses
78% of the world's food is distributed by SAP customers
82% of the world's medical devices are distributed by SAP customers
92% of the Forbes Global Companies are SAP customers
98% of the 100 most valued brands are SAP customers
97% of the greenest companies are SAP customers
SAP is the:
#1 in the ERP software market worldwide
#1 largest software company in Europe
#2 in the enterprise application software market (Microsoft is #1)
#2 in the CRM market (Salesforce is #1)
#3 largest software & programming company worldwide
#3 in the software & programming market overall
SAP has:
€27.63 ($29.9) billion revenue
€8.21 ($8.91) billion operating income
€3.39 ($3.68) billion net income
€60.22 ($65.36) billion total assets
€30.84 ($33.47) billion total equity
So what's the bottom line here?
Super Simple SAP Explanation
You've a business.
Not just any business, but a huge business.
Your business has become so big that it has split into various divisions to achieve its purpose as a company, including divisions such as accounting, human resources, and production.
Now, your huge business is no longer merely a business but an enterprise.
Somehow you need to connect all the different divisions of your enterprise to make your enterprise work as a whole.
For example, in the sales division, a salesperson sells one of your products.
Now accounting needs to know about the sale so that they can send an invoice to the customer.
Furthermore, production has to be informed that they now need to make the product.
Then logistics needs to know that it needs to send the product to the customer.
On top of that, you'll need the ability to compare the sales price to previous sales, and you also want to look at the time that your enterprise took from the sale to the delivery compared to the last 1000 sales of that particular product.
You also need some information about all sales to that specific customer in the last 10 years.
It All Comes Down to Information Technology
You clearly need to bring together the different parts of your enterprise and have a way for your enterprise to share resources across divisions as necessary.
And because we live in the 21st century, you don't want to use letters, carrier pigeons, and file archives.
In today's world, you use IT (Information Technology).
IT uses applications instead of letters, application servers instead of carrier pigeons, and databases instead of file archives.
IT speeds things up and makes them more efficient.
Imagine you urgently need a specific screw from a supplier because you run out of stock of it.
Your supplier is located at the other end of the world and it's the only one who makes this type of screws.
If you don't get that screw within three days then your project will fail that you worked on since ever.
So do you want to hire and send a messenger with the next ship with the destination other end of the world to your supplier hoping the messenger survives the journey and returns with the screw in perhaps a year or two?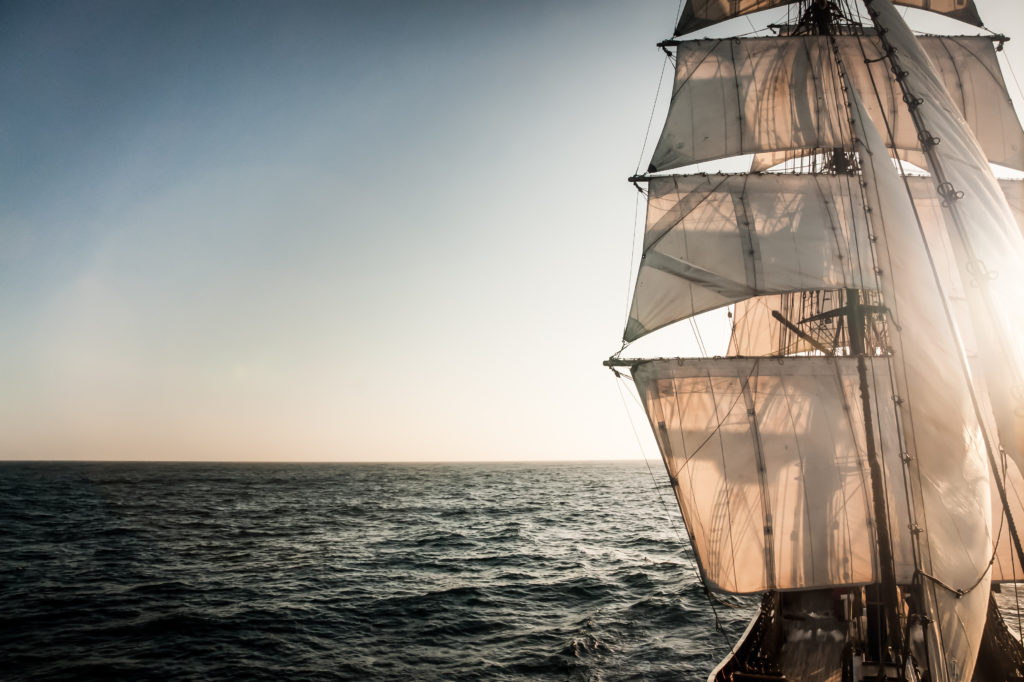 Or just open the supplier's online store, put the screw in your basket, select extra fast delivery, and push the order button to have the screw within two days in your letter box?
SAP Makes the Virtual Part of Information Technology
This is where SAP comes into play.
SAP makes software for applications, application servers, and databases.
SAP's software intertwines, manages, tracks, and analyzes everything that your enterprise does to archive its goal, all in one place.
Nowadays, business software is not only for enterprises but for small businesses as well.
Especially since the rise of cloud computing applications that are ready to use without a heavy upfront investment for hardware, licenses, and IT experts.
The two biggest segments in business software are ERP and CRM.
ERP software intertwines, manages, tracks, and analyzes everything that a company does to archive its goal as a company such as human resources, controlling, and production.
CRM software is similar to ERP software, but CRM's focus is to intertwine, manage, track, and analyze anything related to the relationships between your enterprise and your customers.
CRM manages things such as customer data, online shops, and service tickets.
Short and sweet: SAP is a huge company that makes software to manage business processes such as for ERP and CRM (SAP is #1 in the ERP software market and #2 in the CRM software market that are the two biggest software markets worldwide).
Discover More SAP FAQs
Do you know why it's called SAP?
You'll learn that SAP once stood for "System Analysis and Program Development" as well as its more in depth origins.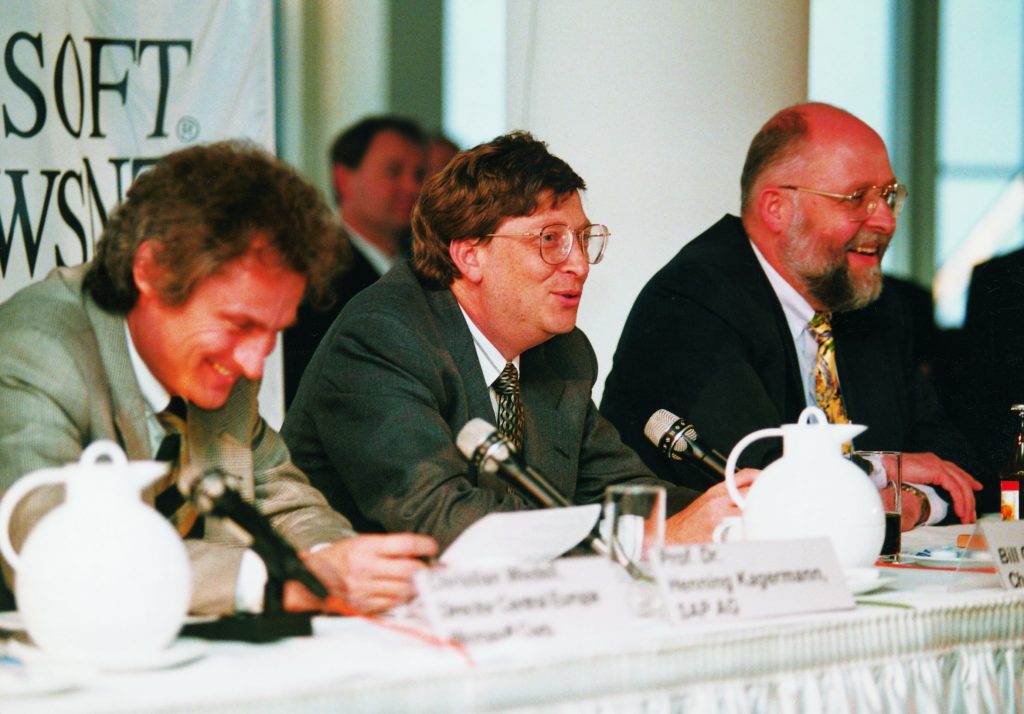 How impactful is SAP?
Learn about how SAP makes world's leading business software applications and its other uses.
Let's get started with the SAP FAQs list that gives you a quick-start into SAP!
Now It's Your Turn
Hopefully, you found this answer to the question "What's the Definition of SAP in Business Terms for Beginners?" helpful.
And now it's your turn:
Did this article answer your questions?
Are you still wondering anything?
Or is there anything you need to know that wasn't covered here?
Either way, go ahead and leave a comment below!