This is whether prisoners have internet assess.
In short: yes and no.
So if you want to know how much internet access prisoners have, then this article will be of assistance.
Let's get started!
Prisoners and Internet Access
Have you ever wondered, "Do federal prisoners have internet access?"
The short answer? Yes and no.
However, if you want to ask, "do prisoners have internet access in the U.K.?" or, "do prisoners have internet access in Australia?" or, "do prisoners have internet access in Canada?" you'll need to do a little research because every country is different.
In the U.S., inmates have somewhat restricted access to the internet in comparison to other nations. While some American prisoners find ways to use the internet in prison for social media, the majority of prisons don't even allow inmates to use it for educational purposes.
Today, prisoners have figured out a few ways to go around the strict no-Facebook policy, and you'll often see men and women behind bars with their own social media accounts up and running.
In the fanciest prisons, this isn't really an issue. But it's something the average American prisoner has to learn to live with.
However, many people are advocating for prisoners' rights to internet access. Many believe giving an inmate having access to social media and the internet makes it easier for them to re-enter society and decreases the chances of convicted criminals reoffending.
Should prisoners have internet access? While the answer to that question remains debatable, there are still a few unexpected ways prisoners access the worldwide web from behind the cell.
The Internet in U.S. Prisons
Do U.S. prisoners have internet access?
On February 19, 2009, the Federal Bureau of Prisons-an agency of the U.S. The Department of Justice-established the Trust Fund Limited Inmate Computer System (TRULINCS). It's the most basic way prisoners use the internet today, and it gives inmates access to electronic messaging through emails.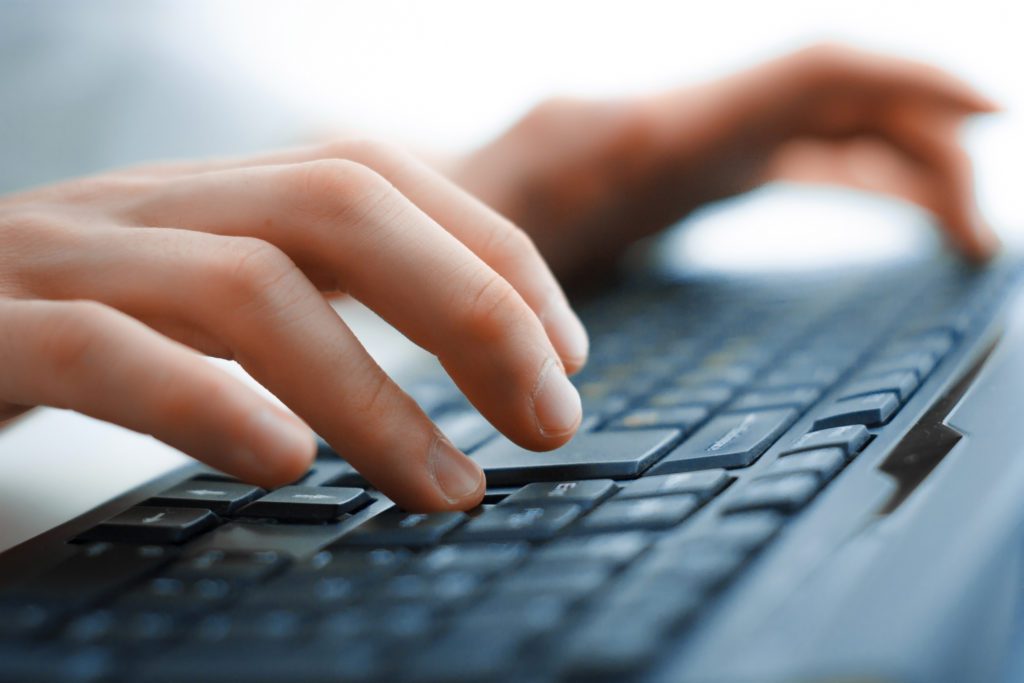 The message must only be text, conducted in a secure way between the inmate and the public. Messages may also be monitored. Every institution operated by the Bureau of Prisons uses TRULINCS.
Outside of the TRULINCS program, almost every state forbids inmates to use the internet, strictly limiting access to technology to educational opportunities primarily.
In 2002, JPay was established as a corrections-related computer system offering email, messaging, and video services that are constantly monitored.
While technological innovation and advancement improved the prison system, there are still downsides, like banning personal visits and replacing them with online interactions and a lack of inmate funds to efficiently operate the services.
How Inmates Use the Internet
Whatever the route, there are numerous ways prisoners use the internet.
The Email Service for Prisoners, TRULINCS
In 2009, the Federal Bureau of Prisons introduced the TRULINCS as an email service for inmates. Prisoners receive a pre-approved contact list in which they can send and receive text-only messages. TRULINCS prohibits access to other services and abilities on the internet.
A privately-owned company, Corrlinks, runs TRULINCS.
However, the service isn't free. The FBP charges $0.05 per minute to use the email server. While this doesn't seem like much, prisoners only make about $15 a month, so using the email server is considered a luxury for most inmates.
They Use the Internet to Handle Health Issues Through Telemedicine
The majority of prisons in the United States use a video service program for doctors and inmate patients called Telemedicine. This not only helps save money but also keeps doctors safe.
Whether it be just urgent or just a routine check-up, medical care is one of the many ways prisoners use the internet.
Dr. Edward Jauch, the Division of Emergency Medicine director at the Medical University of South Carolina, discusses the positives of Telemedicine. He notes that sudden unfortunate encounters happen when prisoners are left without medication or require medical attention.
Jauch says that just because people are in jail-even for a brief amount of time-they shouldn't have to risk their health.
Since Texas has the nation's largest prison population, the state's prison system heavily relies on Telemedicine. In 2011, the state spent nearly $4,000 per prisoner on medical care, compared to the national average of approximately $6,000.
Contraband Smartphones Give Prisoners Access Online
One of the ways prisoners use the internet is through staff sneaking phones into the prison system.
While there are obviously legal options, prisoners deem them too expensive, stressful, and time-consuming. So instead, many prisoners smuggle in contraband smartphones with access to social media apps.
The phones are smuggled in through various ways, but the most common is through the staff.
In 2010, almost 9,000 phones were uncovered by officers-and that was just in California.
In 2016, the FBP seized over 5,000 illegal cell phones. As punishment, inmates who are caught with a cell phone bear time in solitary confinement. But prisoners continue to seek access to cell phones.
However, using a cell phone isn't always considered a high-priority violation, especially if staff or guards are sneaking them in. One guard informed WKRG 5 that smartphones actually "keep the peace" since they decrease feelings of hostility within the prison system.
Inmates using contraband smartphones to post photos online have sparked strong disapproval among the victims of their crimes.
For example, in Tennessee, over 100 inmates were found using Facebook pages, some posting photos, and videos directly from their cells. For example, Brandon White, a convicted murderer, posted a picture of himself holding $200 in cash.
Prisoners Can Use the Internet to Study Their Case and Simultaneously Look for Jobs
Regarding the question, "Do federal prisoners have access to internet?" the answer may vary.
Besides email, inmates practically have no other access to the internet. The last record of any state allowing inmates to use the internet for reasons besides checking their email was over a decade ago, and the only exception was four states.
In Louisiana, inmates that are 45 days away from their release date can access the internet to look for jobs. Inmates in Connecticut can only access the internet at the Job Center, but it restricts all other websites. If a prisoner is looking to study their case, Kansas allows internet use in the law library, which is highly supervised.
They Can Use It for Video Visitations
Can prisoners have internet access with video visits? There are only 10 U.S. correctional systems that permit live video calls, similar to Skype. Arizona prisons allow this only for relatives who live far away and can't make long-distance trips or organize in-person visits.
Iowa authorizes video calls in women's prisons for inmates who aren't allowed face-to-face visits. New Mexico allows it as a way for incarcerated parents to interact with their children, and Kansas allows it for prisoners who are in segregation.
Resourceful Prisoners Build Computers With Stolen Items
Fortunately, some prisoners are just "lucky" enough to be confined to a medium-security prison with other genius inmates.
At least that's what happened in 2017 at the Marion Correctional Institute in Ohio. A few industrious inmates gathered all of the necessary materials from an onsite computer recycling program and built two fully functioning computers, attaching them to the prison's ceiling.
However, authorities soon found cords leading to the computers.
Inmates Can Have a Special Tablet Made for Them
On occasion, some prison systems provide inmates with their own personal tablets, which give them access to their emails. JPay is a company that provides tablets for the prison population. Currently, JPay offers its services in 35 states.
Prisoners may purchase tablets for $69.99 from the store in their institution, but they must make an additional purchase to set up an email.
To mail a video message, the inmate or a person on their pre-approved contact list must purchase a $0.40 stamp.
Inmates Have Access to Dating Sites Online
Finding love isn't just limited to people outside of confinement. Inmates also have access to online dating sites, such as Love a Prisoner, Inmate Mingle, and Meet an Inmate.
Surprisingly, access to online dating sites makes quite the difference between intolerable and tolerable incarceration. A survey of over 2,500 inmates by Tom Churchhill of the University of Alberta found that reassuring emotional connections reduced returning to correctional facilities.
And while there's always a possibility of being defrauded, only 1 out of 10 penpals surveyed by Churchill felt they were misled.
Prisoners Have Access to a Proxy Service to Communicate Virtually
Some prisoners don't have friends or family members to manage social media accounts for them, but they can sign up for a proxy service provider like Voice for Inmates, which pairs virtual pen pals and inmates together.
However, companies like this seem to take advantage of an inmate's desperation for outside contact instead of trying to help them.
Reducing Recidivism: A Startup Trying to Get Inmates Online Education
Since education and social connections are crucial to re-entering the free world after serving a prison term, startups like Edovo are trying to help prisoners use the internet to take college courses, receive psychological counseling, gain digital knowledge, and receive training for potential job opportunities.
According to the U.S. Department of Justice, prisoners who enroll in education programs are up to 43% less likely to end up in any correctional facility. And according to TechCrunch, Edovo-an organization that aims to build technology to create positive outcomes for incarcerated individuals-plans to be in 45 states by late 2018.