Here's how much data Clash of Clans uses:
The loading of graphics, such as villages, takes up the majority of data.
For instance, when you open the game and you click on your village, it will take 3 MB of data.
When you tap raid, it consumes about 500 KB.
And every attack you perform when you're raiding will leave you with 1 MB less data.
So if you want to learn all about Clash of Clans data usage, then this article is for you.
Let's jump right in!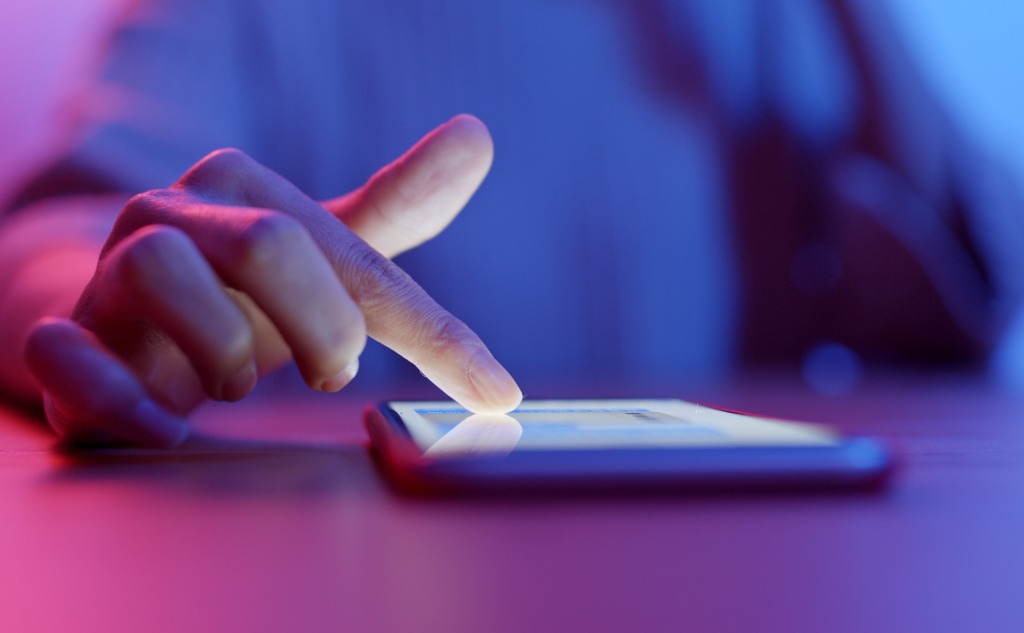 Why Do People Play Clash of Clans?
Our routine usually includes that special time of the day when we do nothing.
But the "nothing" is rarely devoid of content—when we're waiting for the bus, waiting for the meal to cook, or when we're just having a rest, we find ways to pass this time.
Passing most of us involves reading the news, checking out social media, or playing games.
Arguably the most addictive activity is playing mobile games, which is supported by the fact that mobile gaming increased during these uncertain times.
The reason why mobile games are so addictive is the fact that they introduce a competitive aspect in the gameplay.
Even playing chess online on your mobile phone can become an addiction.
Still, it's also very good because it develops our cognitive skills.
If you play games every day, before you know it, you can call yourself a gamer.
One of the games that a lot of people play these days is Clash of Clans.
It's definitely a great way to pass the time, and it requires a lot of thinking, strategy, and skills.
But does it also require a lot of data?
What Is Clash of Clans?
Clash of Clans is a free-to-play mobile game. We can call it a freemium strategy video game.
It's like any other app on the Google Play Store that you can download easily.
The game presents a fascinating fantasy environment where you are the chief of one of many villages.
When you download the game, you can connect it to one of our social media accounts, or you can simply connect it to our Google account.
Once you log in for the first time, you get your own village. There's a tutorial for the first steps to take, such as gathering resources, upgrading buildings, defenses, troops, etc.
The gamer uses three main resources to develop each of the items listed above. These are gold, elixir, and dark elixir.
It's called Clash of Clans because players can form clans with other players and take part in Clan Wars.
It's like an alliance between the players where they can send help to each other in the form of additional troops and chat with each other.
It's an MMO (Massively Multiplayer Online) strategy.
There's another resource in the game, a premium one, and its gems.
Of course, many similar games come with this feature. This is why it's a freemium game.
You can buy gems with real money, giving you a competitive edge in the game.
This means that you can upgrade and develop our villages faster than the other players.
To develop your village, you need to have an available "free" builder.
You have two builders initially, but you can add more with gems for which you have to pay.
There are two essential ways to earn resources, and they both involve attacks.
One is to attack another player and loot their village.
The other one involves attacking goblin villages to loot the three primary resources.
The more you develop your town hall level, the stronger your village is, and the more things get unlocked.
This is what makes Clash of Clans one of the most interesting multiplayer games.
The game is fun, addictive, and demanding because you play it online with other gamers.
Who Owns Clash of Clans?
The owner or developer of the game is Supercell.
It's a Finnish video game company based in Helsinki.
They developed their first game in 2010, and it was a browser game called Gunshine.net.
The company encountered great success with its release of Clash of Clans, which happened on iOS first in 2012.
The release on Google Play followed in 2013, and the company's revenue started to increase rapidly.
The release of Clash of Clans for Android in 2013 generated a daily revenue of about $ 2.4 million.
Now, the company earns approximately $ 1.5 billion in yearly revenue.
It's all thanks to the great games they've developed.
No wonder the game is such a success. In 2018, there were about 100 million registered players.
The Clash of Clans YouTube channel has 17.3 million subscribers alone.
People watch trailers, participate in championships, and a lot more.
Can Clash of Clans Be Played on Your PC?
Unfortunately, Clash of Clans is only available on iOS and Android operating systems.
So, there's no Windows or Macintosh version.
You cannot download the appropriate version of the game onto our desktop. However, you can download an emulator.
An emulator is software or hardware that lets you use certain apps or programs on your PC that otherwise are not compatible.
Suppose you want to play a game on our PC that only works on an Android operating system.
In that case, you need to install an Android emulator.
This way you would be able to play the game from our PC.
But, it's just a hassle, and there's no need since the game is compatible with almost every smartphone.
Also, it was designed as a mobile game, not a laptop or desktop game.
Clash Royale and the Clash of Clans Franchise
Clash Royale was released in 2016.
It's also a freemium strategy video game played in real-time.
The most important part of the game is the tower defense.
It's part of the Clash of Clans franchise, and there are more like it coming up.
It's a tower defense game that can be played 1v1 or 2v2.
The goal is to destroy the opposing player's towers.
Like the Clash of Clans, the battle lasts three minutes.
After three minutes, if there's an equal number of towers between the players, the game continues for 2 more minutes.
The King's Tower is the most important one. When that tower is destroyed, the player immediately loses.
The game also includes cards.
The cards represent troops, spells, and towers.
That's why players have to collect them to get stronger. The currency is still the elixir.
So, it's a fun game based on the characters from Clash of Clans.
It's worth a try, and it can help us pass the time when we're waiting for the bus or simply doing something else that doesn't require much attention.
How Much Data Does Clash of Clans Use?
One great thing about all game developers is that they almost always try to develop games that can work perfectly even with the worst possible data rate.
This means that Clash of Clans doesn't lag or bug or stop in slow-speed bands.
If we use a 3G (3rd generation) network to play the game, it'll work very smoothly.
However, it does consume a significant amount of data.
For example, whenever you open the game and you click on your village, it will take 3 MB (Megabytes) of your data.
When you tap raid, it consumes about 500 KB (Kilobytes), which is significantly less than it took to load the village.
However, once you load the village, most of the data loaded stays there, and there's no need for further consumption if you don't do anything in the game.
But, what's the purpose of the game if there's no gameplay?
So, every attack you perform when you're raiding leaves us with 1 MB less.
Of course, most data is spent when you search for other clans or use Global or when you purchase gems. It's only logical.
The map is huge.
When you search for another clan, the game loads their villages.
Or if you want to see another player's stats, it loads the info of that player.
So, you might want to keep an eye on your data plan.
Don't be surprised if you're spending too much time playing the game.
How to Reduce Data Usage When Playing Clash of Clans?
No worries, there are some ways you can decrease your data usage and save up.
Well, actually save yourselves from wallet-emptying bills.
The first way is to disable the background app's refresh setting.
There are a lot of apps running in the background when you don't use the phone. These continuously download and upload information online, and they consume data all the time.
To disable these on Android phones, you need to go to Settings > Data Usage.
This is where you can see the statistics. Tap on the app using a lot of your data, and turn on Restrict app background data.
For iPhones, it's a little different.
You need to go to Settings > General > Background App Refresh and turn off background data consumption for one or more apps.
It even has the option to turn it off for all apps.
The second and easiest way is to use Wi-Fi whenever possible.
Just stay connected to available networks at all times.
When you're connected to Wi-Fi, your apps consume less of your data.
Make no mistake, they still consume data because they have a smart data switch that turns on data consumption when there's a bad Wi-Fi connection or a good one with no internet access.
The third way is to simply avoid all desktop versions of websites on your mobile devices.
This is not a direct way of saving data, but it is a preventive one.
If you save data on little things like these, you can play games and do other stuff.