This is whether you are still visible on Tinder after deleting the app.
The short answer: yes.
So you want to learn all about why you still appear on Tinder after you delete the app and how you can avoid that, then this article is for you.
Let's jump right in!
Table of Contents
You Appear on Tinder Even After Deleting Tinder
When you sign up for Tinder and finish creating your account, you can instantly start matching with other people. However, in the event that you find a good match or simply don't want to use Tinder anymore, you may want to delete the Tinder app.
One question that you may have is whether your profile will still appear on Tinder if you delete the app.
What Is Tinder?
Tinder is a dating app that allows users to swipe left or right on profiles of other users anonymously. The profiles consist of a bio, a photo, and personal interests. Swiping left indicates that the user is not interested while swiping right indicates that the user is interested.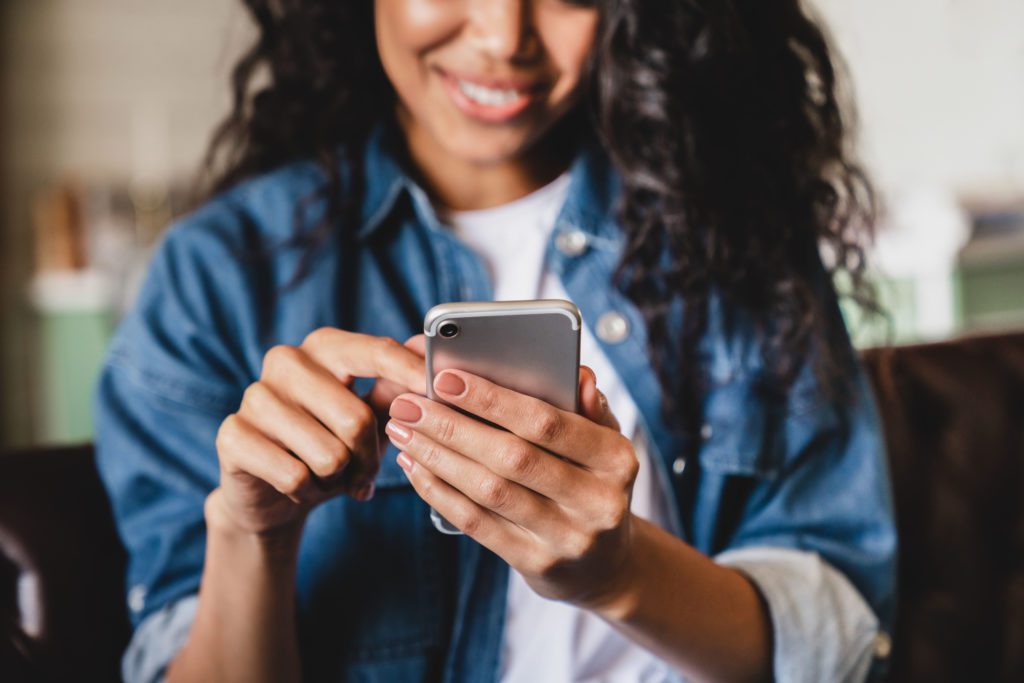 If two users swipe right on each other's profiles, this means the two users have "matched" and can start getting to know each other and potentially set up a date through online chatting.
Do I Still Appear on Tinder If I Delete the App?
Even if you delete the Tinder app from your smartphone, your profile could still appear to other users.
When you delete the app, Tinder will simply mark your profile as "inactive." This means that your profile will still appear to users who thoroughly search through their potential matches.
If you redownload the Tinder app, you will see that your profile is exactly as you left it. This is beneficial because you can quickly resume using Tinder just as you did before you uninstalled the app.
If you want your profile to be deleted permanently, it is not enough to delete the app. You must go to your settings and manually delete the account. Other Tinder users will not be able to see your profile because it will no longer be in existence.
You need to go to Tinder.com or sign in to the app in order to delete your Tinder account. Then, you can click or tap on the profile account and go to your settings. Scroll down and then click on "Delete Account."
Be sure to tread carefully when it comes to manually deleting your account. If you decide that you want to use Tinder in the future, you will need to make a new profile from scratch.
Deleting your account means that you will lose all your messages, matches, and any other info or data associated with the account.
How Does Tinder Handle Inactive Profiles?
Now that you know that your account will be marked as "inactive" if you delete your account, you may be wondering how Tinder handles inactive profiles. Tinder's algorithms take many factors into account when determining which profiles to display to users.
While the specific details of Tinder's algorithms are not known to the public, it is known that inactive profiles are less visible than active profiles. It appears that inactive profiles tend to show up to users who have swiped so many profiles that there are no longer many active profiles for them to see.
Can You Hide Your Profile?
If you don't want to delete your account or don't want your profile to appear to users at all, you can always hide your profile. 
Discovery is the feature that allows users to look for potential matches. Therefore, you can go to your settings and turn Discovery for your account so that your account won't appear to anyone.
To do this, all you need to do is open the Tinder app or website and click on the profile icon. Select "Settings" and then scroll to the Discover section. Turn Discovery from ON to OFF.
Even if you have Discovery turned off, you can still look at and message your existing matches. However, you should also keep in mind that you might still get new matches even if Discovery is off. This can happen if you liked profiles before turning the Discovery feature off, as these users may be able to view your profile and give you a Like in return.
Is There a Limit to How Long You Can Hide Your Profile?
There is no time limit for how long you can hide your profile on Tinder. Essentially, as long as you keep the Discovery feature turned off, your account will remain hidden.
Also, if you decide to delete the Tinder app from your smartphone, your profile will still remain hidden. The only way your profile can be unhidden is to go to your Settings and make the change yourself.
If you want to take a break from Tinder but plan on returning in the future, it's a good idea to hide your profile so that you don't have to go through the hassle of making a new one when you return to Tinder.
Why Do People Hide or Delete Their Tinder Accounts?
There are many different reasons that users decide to hide or delete their Tinder accounts. One reason is that they simply want to take a break from the stresses of online dating and plan on returning when they're ready to resume the game.
Another reason is that they want to prevent getting distracted from new matches. For example, maybe they matched with someone and want to focus their time on them without getting distracted by other potential matches.
Another reason is to hide from users. For example, they may want to hide their Tinder profile from their current partner or people who know their partner.
As you can see, whether you want to take a break from Tinder or leave for good, you have many options when it comes to the visibility of your profile.
If you plan on returning to Tinder, you can leave your profile hidden or unhidden. However, if you don't see yourself returning to Tinder in the future, you can delete your profile permanently.
For more information about whether you and your profile will still appear on Tinder to other users if you delete the app from your smartphone, don't hesitate to contact us.